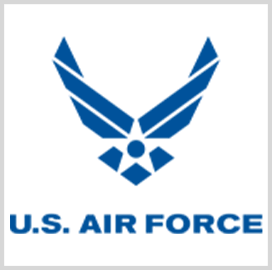 Air Force to Develop Air-Breathing Hypersonic Cruise Missiles
The U.S. Air Force has issued a request for information for air-breathing conventional cruise missiles that could be launched from fighter jets and bombers. 
Information received through the RFI will help the military service determine when it should begin funding a new hypersonics program and how quickly it can field the weapon, according to Will Roper, the Air Force's acquisition executive and a 2020 Wash100 winner. 
The Air Force announced plans to conduct a preliminary design review in the fourth quarter of fiscal 2021. Offered technologies should include ramjet, scramjet or dual-mode propulsion, Defense News reported.
"In the case of how fast we could go with the scramjet technology getting into cruise missile and missionizing it, I think we can go fast," Roper said.
Roper explained that air-breathing and boost-glide hypersonics fly just below space, allowing them to be used for missions that boost-glide systems are not suited for.
"We will have greater flexibility with this as a whole," he said. "It's mature, it's ready. It will give our operators greater flexibility."
The development will also let the Department of Defense diversify the types of companies that manufacture hypersonic weapons because of how different the new weapon is from previous hypersonics, Roper added. 
He stated that the Air Force Research Laboratory and the Defense Advanced Research Project Agency will contribute to the project.
Raytheon, Northrop Grumman, Lockheed Martin and Aerojet Rocketdyne have formed teams to build scramjet-powered hypersonic vehicles. They are working under DARPA's Hypersonic Air-breathing Weapon Concept project.
The effort came months after the Air Force canceled the Hypersonic Conventional Strike Weapon project for budgetary reasons. The service opted to continue developing the Air-Launched Rapid Response Weapon.
Category: Future Trends
Tags: Defense Advanced Research Projects Agency Defense News dual-mode propulsion Future Trends hypersonic cruise missile technology ramjet scramjet technology sources sought U.S. Air Force Will Roper