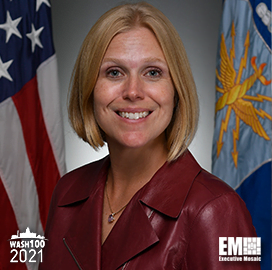 Lauren Knausenberger,
CIO,
Dept of the Air Force
Air Force to Expand Use of RPA Bots, CIO Says
Department of the Air Force Chief Information Officer Lauren Knausenberger, a past Potomac Officers Club speaker and 2021 Wash100 winner, is leading the creation of an enterprise-wide automation strategy that includes plans to expand the service's use of robotic process automation.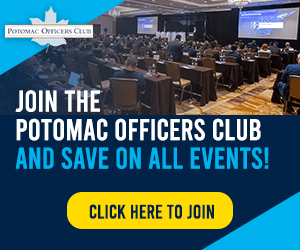 Knausenberger, who recently made an appearance at an AFCEA NOVA event, is looking to build off some of the Air Force's early successes with RPA to further reduce workload, including those of the in-house inspector general.
According to the CIO, RPA bots would not replace the work of case adjudicators as those require human intervention. Instead, she said bots would address burdensome work such as pulling out information from different databases and getting rid of backlogs, Signal Magazine reported Wednesday.
The Air Force RPA Center of Excellence and the Program Executive Office Business Enterprise Systems, Knausenberger said, are already coordinating with the IG team on the adoption of RPA bot solutions.
Kayla Prather of the Air Force Materiel Command noted that previous use of RPA bots within the service enabled automated identification of cyber threats, management of data, inputting logistics information and connecting legacy systems to create automatic data feeds in support of decision-making processes.
Moving forward, Knausenberger said she will continue pursuing efforts to expand RPA and free up employees from carrying out tasks that are meant for bots to perform.
The planned expansion of RPA at the Air Force mirrors a similar initiative at the Defense Logistics Agency. The DLA recently completed a beta launch of a program aimed at training citizen developers on developing robotic process automation tools. CIO George Duchak estimates that the initiative could double the agency's bot production to approximately 80 per year.
Category: Speaker News
Tags: Air Force automation strategy inspector general Lauren Knausenberger robotic process automation RPA bots SIGNAL Magazine Speaker News