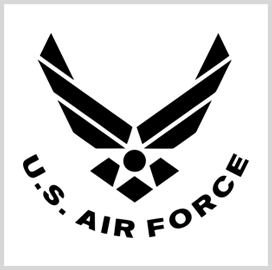 US Air Force
Air Force to Partner With Small Businesses on ACT 3 Contract
The Air Force is looking to work with small businesses to fulfill the cybersecurity research and development requirements outlined in the third iteration of its agile cyber technology contract vehicle. 
As indicated in a pre-solicitation notice, market research reviews on all three versions of the contract vehicle justified the need for ACT 3 to be a total small business set-aside. 
The ACT 3 contract is estimated to be worth $950M and calls for the deployment of technologies that would enable cyber threat avoidance, full-spectrum cyber operations, network exploitation and situational and mission awareness, Fedscoop reported Wednesday. 
To achieve its goal of maintaining cyber superiority, the Air Force is also looking to acquire technology to help in the areas of cyber command and control, wargaming and cyber infrastructure.
The Air Force intends to issue an initial draft request for proposals in early August. 
Four to six small businesses are expected to be tapped for the ACT 3 contract in order to fulfill the Air Force's need for innovative approaches. The prime contractors are expected to complete work for the contract in five years. While the contract is exclusive to small businesses, large businesses are still encouraged to provide support for the ACT 3 contract.
In comparison, the Air Force awarded the previous ACT 2 contract to five small businesses. Both the first and second iterations of the ACT contract vehicles also had a ceiling of nearly $1B and were available for use by non-defense agencies like the departments of Justice and Homeland Security. 
Category: Future Trends
Tags: ACT 3 Agile Cyber Technology 3 Air Force Research Lab cyber command and control cybersecurity Department of Defense FedScoop Future Trends pre-solicitation U.S. Air Force