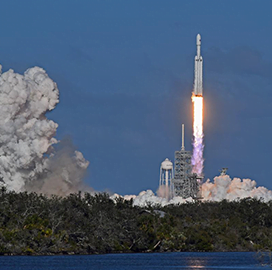 NSSL Phase 3
acquisition strategy
Air, Space Force Heads Defend Dual-Lane Launch Services Acquisition Plan
Top officials from the Department of the Air Force and U.S. Space Force fielded questions from House Armed Services Committee members at an April 27 hearing regarding a new launch services acquisition strategy that divides contracts into two tracks based on mission scale.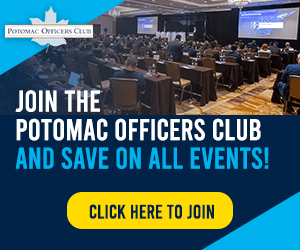 Under National Security Space Launch Phase 3, the first lane would have companies compete to support operations requiring medium-sized rockets while the second lane would be reserved for United Launch Alliance and SpaceX to tackle more complex missions needing larger spacecraft. The two vendors received new recompete deals to carry over services provided for NSSL Phase 2.
Rep. Adam Smith noted that the strategy affords ULA and SpaceX advantages such as financial support for NSSL-related development expenses and the ability to compete in lane 1. He expressed concern that such a setup would deter startups from participating in the program.
Gen. B. Chance Saltzman, the Space Force's chief of space operations and a past Potomac Officers Club speaker, maintained that the dual-lane approach provides "a nice balance" between ensuring space access for critical mission launches and providing opportunities to newer industry players.
Meanwhile, Air Force Secretary Frank Kendall was asked to explain why a dual-lane approach would be beneficial. Kendall, a speaker at the upcoming 2023 Air Force Summit, echoed Saltzman's assertion that the strategy secures space access for higher-risk missions and added that it expedites the early entry of new competitors, SpaceNews reported.
Category: Speaker News
Tags: Adam Smith Chance Saltzman Frank Kendall House Armed Services Committee National Security Space Launch SpaceNews Speaker News