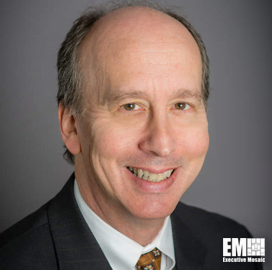 Alan Kaufax
Business Dev VP
Ace Info Solutions
Alan Kaufax, VP of Business Development at Ace Info Solutions
Alan Kaufax serves as Ace Info Solutions' vice president of business development. He is primarily focused on the company's business with the departments of Justice, Homeland Security and Commerce.
The company credits Kaufax with having a proven track record within the said agencies, helping them optimize technology investments and provide better services for Americans.
Kaufax has more than 25 years' worth of experience in strategic and executive roles in information technology management, according to AceInfo.
Fifteen of those years were spent in the federal arena. Kaufax is credited with leading programs in IT infrastructure modernization, engineering, security and application development.
Before joining AceInfo in 2014, Kaufax briefly served as a senior program manager at Federal Working Group, a management consulting company based in Arlington, Virginia.
Kaufax spent four years at Access Systems, serving as the director of the company's justice business unit. He was responsible for a portfolio of projects with the DOJ and DHS, he said in his LinkedIn profile.
He previously served as a program manager at Projects Performance Corporation, which is now a subsidiary of Data Systems Analysts.
Kaufax earned a Master of Business Administration degree and a bachelor's degree in business administration from West Virginia University, according to AceInfo.
He has been certified as a project management professional by the Project Management Institute. He also holds an ITIL Foundation certificate in IT service management, according to his LinkedIn profile.
Category: Executive Profiles
Tags: Access Systems Ace Info Solutions AceInfo Alan Kaufax business development Data Systems Analysts DHS DOJ business area leaders Executive Profiles Federal Working Group information technology IT LinkedIn MBA vice president West Virginia University