Alex Lopez,
Vice President,
ECS
Alex Lopez, Vice President of Capture at ECS
Alex Lopez is the vice president of capture at ECS, a management consulting company located in Fairfax, Virginia. Lopez took up the position when she joined the company in 2021, assuming responsibility over solutions development for the Department of Defense.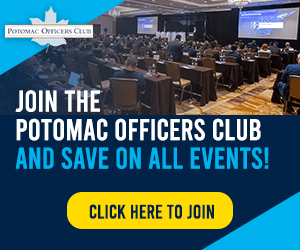 Prior to becoming part of ECS, she was solution integration lead and capture manager at CGI, overseeing business development and technical work on integrated solutions. She joined CGI in 2015 as a senior proposal manager, according to her LinkedIn profile.
Lopez had a stint as proposal center manager for Harris Corp. from 2014 to 2015. Before that, she served at Pragmatics in a variety of leadership roles, heading business development and the delivery of corporate proposals, task order proposals and requests for information.
She worked for five years as a proposal manager at Serco, working directly with the senior VP of business development to handle proposals worth between $100 million and $1 billion. Her tasks included managing cross-division proposals, technical writing, developing capture strategies, coaching, opportunity research and coordination of trade show efforts.
Earlier in her career, she was an executive assistant at Apply Yourself and a sales and operations manager at Capital Advertising.
Lopez earned a college degree at Duquesne University.
Category: Executive Profiles
Tags: Alex Lopez defense market executives ECS Executive Profiles LinkedIn vice president