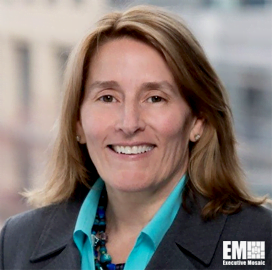 Alicia Lynch
VP and CISO
SAIC
Alicia Lynch, VP and CISO at SAIC
Alicia Lynch serves as vice president and chief information security officer at SAIC, a role she has held since April 2018. 
She brings into the position more than three decades of experience with the private industries, the defense contracting sector and the Department of Defense. In 2012, she retired as a colonel after serving 27 years in the U.S. Army, according to her Linkedin profile.
In her current role, Lynch directs the company's activities to establish a unified, structured and effective cybersecurity operation. She is also responsible for consolidating vital processes and units to deliver enhanced operational support to the entire organization. 
She plays a major part in securing the company's latest technology programs in the areas of advanced threat hunting, supply chain security, managed security and cloud services. 
Lynch, a Potomac Officers Club member, managed to achieve a significant retention rate of skilled human resources in the cybersecurity market. Her extensive experience in interpersonal communications as well as training and mentoring of technical professionals allows the company to retain the talent pool required for sustainable growth in the long run. 
She also led the unit tasked to design and deploy the organization's ServiceNow GRC system to monitor and provide information on online threats in the company. The network incorporated the components of the organization's policies, regulations and best practices to bring improved functionality. 
Prior to joining SAIC, Lynch served as deputy chief information security officer at Accenture Federal Services in 2017. She also became vice president for enterprise solutions at CyberSheath Service International in 2014 and deputy global CISO and director of governance for risk and compliance at BAE Systems in 2012.  
During her military tenure, she served as a senior information system security professional supporting the intelligence, DOD, and the federal government in various IT security positions. 
Lynch earned her bachelor's degree in arts from the State University of New York and master's degree in leadership and strategy from the University of Maryland, Robert H. Smith School of Business.
Category: Executive Profiles
Tags: Accenture Alicia Lynch BAE Systems Chief Information Security Officer CISO Executive Profiles Intelligence Community LinkedIn SAIC Science Application International Corporation State University of New York U.S. Army University of Maryland