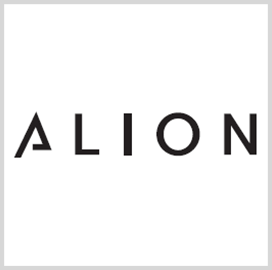 Alion
Alion Lands $182M Task for Navy Training R&D Support Services
Alion Science and Technology has received a $182M U.S. Navy task order to provide Navy Continuous Training Environment Joint Semi Joint Semi-Automated Forces research and development services.
Under the 48-month task order, Alion will help provide virtual and constructive fleet training to the Naval Surface Warfare Center Corona. The deal was awarded by the Air Force Installation Contracting Center through the Department of Defense Information Analysis Center Multiple Award Contract, Alion announced Tuesday.
"As we migrate to Multi-Domain Operations, it is imperative that training environments and solutions excel at providing real-world training and mission rehearsal support for our warfighters, and Alion is dedicated to that mission," said Katie Selbe, senior vice president and general manager of Alion's cyber network solutions group and a Potomac Officers Club member.
Alion said it will provide research, engineering design, analysis and development of a capability that leverages emerging technologies to improve fleet training systems. 
Work under the contract will build on research and development on prototype solutions for new training and network security management in support of the Navy's training requirements related to emerging warfare areas.
Specific focus areas include integrated software design; integration of NTCE with live, virtual and constructing training environments; electromagnetic spectrum operations, information operations and information-related capabilities, enhanced aviation simulator and synthetic training; and network and communication architecture engineering.
"Alion's expert modeling and simulation engineers and software engineers bring the latest technology and innovations to the Navy's tactical training environment and continue to provide exceptional world-class support to our mission partners," Selbe said.
Category: Contract Vehicles
Tags: Alion Science and Technology Contract Vehicles emerging technology IAC MAC JSAF Katie Selbe Navy Continuous Training Environment NCTE Joint Semi-Automated Forces NSWCCM Aur Firce Ubstakkatuib Cibtractubg Cebter Research and Development U.S. Navy