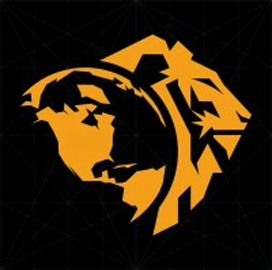 Alion
Alion Receives $142M Task Order to Modernize U.S. Army Ground Fleets
Alion Science and Technology has received a potential, five-year $142M task order from the U.S. Army to modernize its ground fleets.
The task order indicates that the organization will offer mobility, power and energy systems for the U.S. Army Combat Capabilities Development Command, Ground Vehicle Systems Center.
The contract is included in the Department of Defense Information Analysis Center's multiple-award contract vehicle, which is awarded by the U.S. Air Force's 774th Enterprise Sourcing Squadron to design the latest technologies for the Defense Technical Information Center repository, as well as the R&D and S&T groups.
As a part of DTIC, the DOD IAC program provides technical data management and research support for the defense agency and other federal government branches. 
Todd Stirtzinger, senior vice president and general manager at Alion's Advanced Technology Group, said the company will continue to help the Army's ground vehicle R&D center to enhance the fleets' technological capabilities.
"Our extensive program knowledge, subject matter expertise, and engineering talent allow us to identify and successfully address complex engineering challenges," he said.
The organization will advance the mobility, power and energy systems performance for the current and future forces. The areas include robotic vehicles, joint light tactical vehicles, manned and unmanned ground combat systems, combat service and service support systems and hybrid combat vehicles.
Jim Moratis, operations vice President at Alion's Advanced Technology Group, said the company has 19 years of experience in conducting complex and technical tasks needed to achieve the Army's goals. 
"Our team's combined expertise in Ground Power and Mobility ensures the next generation of combat vehicles incorporate the most advanced technology and innovation," he said. 
Headquartered in McLean, Virginia, Alion specializes in technologies such as naval architecture and marine engineering, artificial intelligence and machine learning, electronic warfare, big data and cybersecurity. 
Category: Contract Vehicles
Tags: Alion Contract Vehicles Department of Defense Information Analysis Center DoD IAC MAC task order Ground Combat Systems ground vehicle research and development Ground Vehicle Systems Center Jim Moratis Todd Stirtzinger U.S. Army U.S. Army Combat Capabilities Development Command