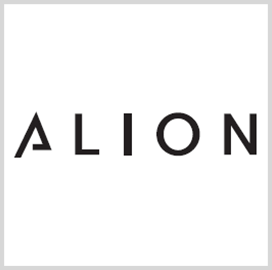 Alion
Alion Receives $896M Task to Support Navy Integrated Training Environment
Alion Science and Technology has secured an $896M task order to provide support and development, integration and management expertise for the Navy Integrated Training Environment. 
Services provided under the task will facilitate the development of a continuous, multi-domain, live, virtual and constructive training platform, which will be deployed across the Navy's physical training locations. Work for the task involves integrating the Navy Combined Tactical Training Range and the Southern California Offshore Range into the Navy Continuous Training Environment, as well as delivering comprehensive operations and maintenance support to the Naval Training Enterprise, Alion said Thursday. 
The task, which was awarded under the Naval Sea Systems Command SeaPort-NxG multiple-award contract, will run for a base period of one year and could extend up to four more years if all options are exercised. 
Alion said the award extends its decades-long partnership with the service supporting the Navy Continuous Training Environment and the Navy Enterprise Tactical Training Network. 
Citing the importance of training in maintaining the Navy's combat readiness, Alion Chief Executive Officer Steve Schorer expressed commitment to enabling the seamless integration, management and enhancement of the Navy's training environment. 
Alion's vice president for operations, Glenn Goodman, shared Schorer's sentiment. According to Goodman, Alion is dedicated to ensuring that training environments and solutions provide warfighters with real-world training.  
The company will leverage its expertise in modeling and simulation, engineering, and systems integration, combined with the knowledge gained from working with the Navy, Goodman said, to ensure that the Navy's LVC training environment is designed with the most advanced technology and innovation.
Category: Contract Vehicles
Tags: Alion Science and Technology Combined Tactical Training Range Contract Vehicles Glenn Goodman Naval Sea Systems Command NAVSEA Navy Continuous Training Environment Navy Integrated Training Environment NCTE NITE Steve Schorer