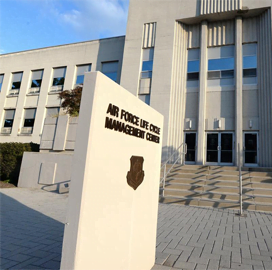 AFLCMC
Alion Supports Air Force Life Cycle Management Center via $75M Task Order
Alion Science and Technology has secured a five-year, $75M task order from the U.S. Air Force to design a system for the service's fighters and bombers' support network. 
The deal indicates that the company will support the Air Force Life Cycle Management Center's fighters and advanced aircraft directorate and bombers directorate, the company said Wednesday.
The AFLCMC/WA and AFLCMC/WB deliver technical support for USAF fighter and bomber weapon systems. Alion will provide the development and presentation of analysis, research and strategies for the existing weapon network for the needs of the agency, coalition partners and U.S. joint services.
Todd Stirtzinger, senior vice president and general manager for the advanced technology group at Alion said the company's extensive background in avionics and cybersecurity expertise allows it to meet the customers' requirements. 
"Alion brings a high-level of weapon systems logistics, acquisitions and cybersecurity expertise coupled with a strong systems engineering approach to this program, which enables us to quickly address current requirements and focus on developing future solutions," he said. 
The task order has a 60-month period of performance. 
The company added that the agreement will also inform and define the agency's development and acquisition planning relating to the weapon system's program in procurement, fielding and sustainment as well as in research, development, test, and evaluation appropriations. 
In addition, the contract will provide a vital source of information for future implementation to the fighters and advanced aircraft and bombers directorates' various initiatives but also to other Air Force, Army, Navy, and Department of Defense programs.
Category: Contract Vehicles
Tags: AFLCMC Air Force Life Cycle Management Center Alion Alion Science and Technology Contract Vehicles cybersecurity logistics Todd Stirtzinger U.S. Air Force