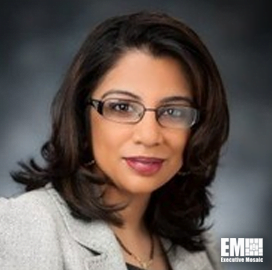 Alka Patel Joins JAIC as Implementation Lead for Ethical AI Principles
The Joint Artificial Intelligence Center within the Department of Defense has named Alka Patel as the implementation leader of the center's new ethical principles for using artificial intelligence in warfare.
While specifics of Patel's start date remained confidential, JAIC spokesperson Lt. Cmdr. Arlo Abrahamson said she is now "fully integrated into the JAIC policy team."
Patel's LinkedIn page indicates she has been on part of JAIC's Strategic Engagement and Policy Team since January and previously served as commissioner of the Pennsylvania Governor's Advisory Commission on Asian Pacific American Affairs and executive director of Carnegie Mellon University's Risk and Regulatory Services Innovation Center, NextGov reported Thursday.
According to JAIC Director Air Force Lt. Gen. Jack Shanahan, Patel was tasked to lead the Responsible Use of AI Subcommittee, which would help stakeholders from defense and military services fully understand how to implement existing AI principles.
Abrahamson said that under Patel's supervision, the subcommittee will facilitate a "rigorous process aimed at creating a continuous feedback loop to ensure the department remains current with emerging technology innovations in AI."
Patel joined JAIC after serving as a research intern at the Montreal AI Ethics Institute from July 2019 through 2020.
Category: Partnerships and Executive Moves
Tags: AI solution Alka Patel Arlo Abrahamson artificial intelligence Jack Shanahan JAIC Joint Artificial Intelligence Center Nextgov Partnerships and Executive Moves