Craig Reed
President and CGO
Altamira Technologies
Altamira Names Craig Reed as President, CGO
Altamira Technologies, an engineering and analytics company, has announced the appointment of seasoned business developer Craig Reed, a Potomac Officers Club member, as the company's new president and chief growth officer.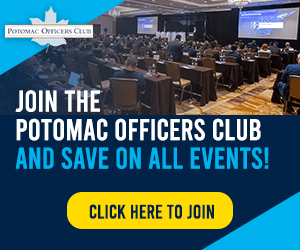 Reed will work closely with Chief Operating Officer Blaine Worthington and CEO Ted Davies, a past Wash100 awardee, as part of a new executive management committee tasked to drive growth and operational excellence, Altamira announced Tuesday.
"The Altamira Board is excited to be able to add a leader of Craig's caliber. We see Craig as a key piece in the leadership puzzle at Altamira and look forward to the acceleration that will take place with this outstanding team," said board Chairman Joe Wright. 
Reed spent the bulk of his career at Lockheed Martin, progressing through increasingly responsible business development, government relations and strategy roles. 
After leaving Lockheed in 2001, Reed worked as a senior political adviser at the Department of Energy, where he was responsible for policies and confidential advisory matters. 
He later held various business growth roles at Northrop Grumman, DynCorp, Altamont Capital Partners, Engility, NT Concepts, Serco and ACG Global.
"I look forward to working with Altamira's leadership team to drive transformative organic and inorganic growth and create significant value for its investors during this next leg of the company's journey," Craig said. 
Reed earned a doctorate in public policy from The George Washington University, a master's degree in international security from Columbia University's School of International and Public Affairs and a bachelor's degree in political science from the University of Albany. 
Altamira is an engineering company that specializes in reconnaissance, signals intelligence, anti-access, software and cyber engineering services. 
Category: Member News
Tags: ACG Global Altamira Technologies Altamont Capital Partners Blaine Worthington Chief Growth Officer Columbia University Craig Reed DynCorp Engility Executive Management Committee executive movement Lockheed Martin Member News Norhtrop Grumman NT Concepts POC member President Serco Ted Davies University of Albany