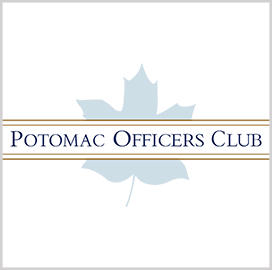 Training system
prototype
Amentum to Prototype Army Virtual Training System Under OTA
Maryland-based government contractor Amentum has secured an other transaction authority agreement to develop a prototype for the U.S. Army's Synthetic Training Environment Live Training System Force-on-Force solution. Under the contract, Amentum will use the Training and Readiness Accelerator consortium developed by the Army Program Executive Office for Simulation, Training and Instrumentation.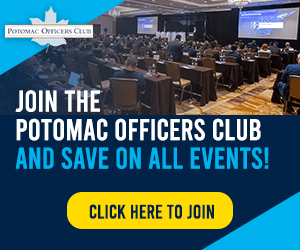 The system must feature new sensor-based technologies that would overcome obstacles that laser-based systems experience. The new features will be mounted directly on weapons that will be used during training, Amentum said.
"Under this agreement, we are developing solutions that help the Army exceed its modernization and training requirements," said Paul Cummings, a Potomac Officers Club member and Amentum's vice president of transformational training.
Amentum's sensor-based technologies use a combination of embedded optics and computer software, that provide training facilitators real-time feedback about warfighter performance during virtual training activities. The system accounts for physical occlusions, which continue to be a hindrance for laser-based systems. The company will also use a "train-as-you-fight" approach, which it said will provide enhanced realism and effectiveness during exercises.
The STE LTE Force-on-Force solution should allow servicemen and decision-makers to conduct realistic training across multiple domains. It must be able to simulate direct and indirect fire weapons systems and allow users to determine the right engagement activities.
The TReX consortium was formed to develop, demonstrate and speed up the delivery of technology prototypes for warfighter readiness. The government and the National Security Technology Accelerator work together to find companies that can develop prototypes related to battlefield modeling, simulation and military readiness.
Category: Member News
Tags: Amentum contract win Live Training System Member News National Security Technology Accelerator Paul Cummings synthetic training environment Synthetic Training Environment Live Training System Force-on-Force solution Training and Readiness Accelerator consortium US Army PEO-STRI virtual training