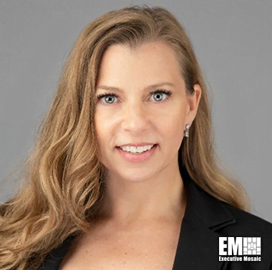 Amy Bleken,
CEO,
CSA
Amy Bleken, CEO at Client Solutions Architects
Amy Bleken is the CEO of Client Solutions Architects, which provides information technology services and consulting to the public sector. Bleken, a Potomac Officers Club member, leads the company in providing digital transformation and mission-centric services to the U.S. Navy, Army, and the Department of Defense, among other clients.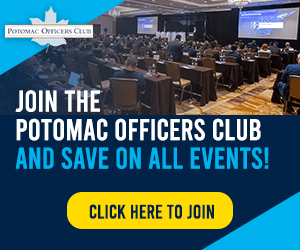 The executive joined CSA in July 2021, bringing more than 20 years of strategic and tactical leadership experience in business development, delivery and operations, according to her LinkedIn profile.
Under her leadership, CSA acquired Capstone to establish a stronger presence across all federal enterprise IT service areas. "Combining with Capstone, we immediately establish a broader set of strategic digital transformation services that better support our combined Navy, Army and Joint DOD client base, as well as create a unified team of like-minded and culturally aligned professionals," Bleken said.
Bleken was a consultant and adviser at Avalanche Consulting Services for over eight years before joining CSA. Prior to the said role, she held executive positions in several companies. From June 2016 to August 2018, she served Huntington Ingalls Industries as chief growth officer and senior vice president, during which she helped implement new growth strategies following the HII acquisition of Camber.
At Buchanan & Edwards, Bleken was appointed CEO and member of the board of directors with responsibilities including directing a team of professionals that specialized in the development and integration of technology solutions and organizational management services.
The executive also worked as senior vice president at CGI in charge of the defense agency programs business unit at CGI Federal from August 2010 to February 2013 and as mission systems group vice president at Stanley Associates from August 2000 to August 2010.
Before working in the private sector, Bleken served the Army for eight years as a logistical supply specialist.
She holds a bachelor's degree in business administration and management and a master's degree in management information systems from Strayer University.
Category: Executive Profiles
Tags: Amy Bleken Avalanche Consulting Buchanan & Edwards CGI Client Solution Architects digital modernization/transformation executives Executive Profiles HII LinkedIn