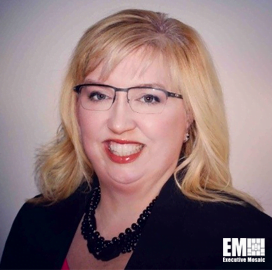 Amy Rall
Amy Rall, VP of Homeland and Justice Programs at SAIC
Amy Rall currently works for SAIC as its vice president of homeland and justice programs, a role she took on in March 2020. 
In the said role, Rall offers key contributions to driving SAIC's business growth and delivering technology solutions in line with the federal sector's strategic and operational goals for national security and critical public safety objectives in the Department of Homeland Security and Department of Justice accounts. 
Rall also leads SAIC in terms of solving challenges in secure Agile software development and advanced analytics, efficient commercial managed services for client enterprises, and digital transformation in cloud and infrastructure, according to her LinkedIn profile.
Under her leadership, SAIC has been named as one of the cornerstones of the Future of DHS Project: Protecting the Homeland From Coronavirus, Threats to Democracy, and Other Future Threats. 
Speaking about the new commitment, Rall expressed pride in extending SAIC's long-term partnership with the DHS. 
"DHS sits at the center of national events, whether it is a pandemic, a natural disaster, or an attack on critical infrastructure. They are indispensable in preventing, preparing for, and responding to these threats. It is essential that they have the right policies, technologies, and key talent—government and industry partners—to succeed," Rall said. 
The executive transitioned to SAIC after spending nearly eight-and-a-half years at Unisys, which the former acquired in March. While at Unisys, Rall was responsible for the company's homeland and critical infrastructure practice. Her work for Unisys also merited her a 2017 Federal 100 Award for government and industry leaders. She was recognized for delivering critical solutions to the departments of Homeland Security, Transportation and Energy. Specifically, Rall was lauded for helping the Customs and Border Protection quickly deploy several solutions aimed at enhancing mission capabilities and addressing high-priority homeland security imperatives at the 328 U.S. ports of entry.
ABOUT POTOMAC OFFICERS CLUB
The Potomac Officers Club is owned and operated by Executive Mosaic. Since 2002, Executive Mosaic has been a leader in media and exclusive senior executive networking programs primarily targeted to the U.S. federal government contracting (GovCon) marketplace. In addition to connecting executives of consequence into a fabric of like-minded communities, the company's growing cross-media platform serves as a leading source of news about the people, policies, trends and events shaping the nation's GovCon sector.
Category: Executive Profiles
Tags: Amy Rall cloud Department of Homeland Security digital transformation Executive Profiles IT Modernization SAIC Unisys Federal