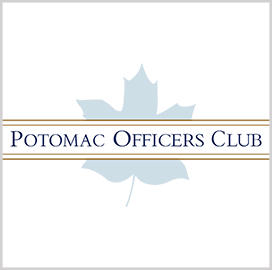 Air Force runway
Analysts Say Budget Constraints Endanger Air Force's Digital Century Series
Defense aviation analysts have said that budgetary constraints are putting the Air Force's Digital Century Series program in danger of discontinuation.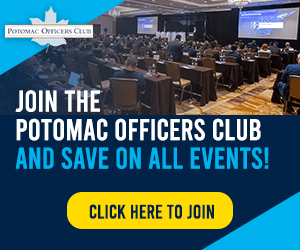 The Digital Century Series is an acquisition model proposed by Air Force acquisition chief Will Roper, a past Potomac Officers Club event speaker and a 2020 Wash100 awardee.
Through the Digital Century Series, the Air Force will invest in and pump out new fighter capabilities in cycles of about five years instead of building a single sixth-generation fighter, Breaking Defense reported.
Roper previously said he wants to employ techniques like digital engineering and "digital twins" to realize his goal of building about 75 aircraft every five years.
According to analysts, the success of the Digital Century Series rests on the defense industrial base's ability to support the Next-Generation Air Dominance program amid budget cuts.
"With a flattening budget topline (at best) and many competing Air Force investment priorities, it's not at all clear that this program will continue. We might just be left with a museum-ready prototype," wrote Richard Aboulafia, vice president of analysis, at defense market analyst Teal Group.
The Senate Appropriations Committee, in its 2021 spending bill, recently cut $70M from the Air Force's proposed budget of over $1B.
Lawmakers from the House of Representatives and the Senate have also reduced Air Force funding in their respective versions of the National Defense Authorization Act.
"I think a major new manned 6th-gen NGAD platform is still some time off and will likely slide even further to the right due to flat/declining budgets," said Mark Gunzinger, head of future concepts at the Mitchell Institute.
Category: Speaker News
Tags: acquisition Air Force aviation Breaking Defense budget Digital Century Series digital engineering digital twin Mark Gunzinger Next Generation Air Dominance NGAD Richard Aboulafia Senate Appropriations Committee Speaker News Teal Group Wash100 Will Roper