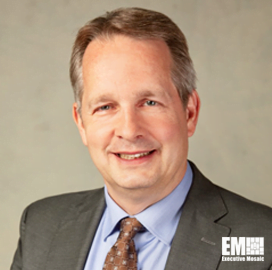 Andrew Larson
Digital Solutions
Principal at Booz Allen
Andrew Larson, Digital Solutions Principal at Booz Allen
Andrew Larson serves as a digital transformation executive at Booz Allen Hamilton, where he is responsible for partnering with marketing teams to develop and implement growth strategies for the benefit of federal civilian government clients.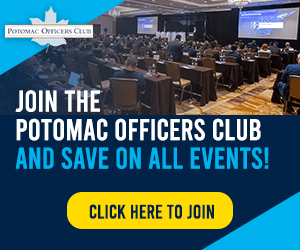 Larson boasts over 25 years' worth of experience in progressive senior executive leadership roles, including 17 years of providing information technology consultancy to federal government and commercial clients. 
As digital solutions principal at Booz Allen, he is in charge of adapting digital solutions and analytics capabilities to meet the needs of clients, with a focus on IT strategy and modernization, along with artificial intelligence and machine learning.
Before he joined Booz Allen in August 2017, Larson was an account manager and director at SAIC. He managed SAIC's business with the Department of Commerce and was responsible for the development and implementation of account growth strategies for all of the department's branches. 
He also oversaw multiple IT and professional services programs at the U.S. Patent and Trademark Office, Securities and Exchange Commission and the General Services Administration. 
Such programs included contracts for large-scale Agile software development, system integration, system modernization, applications operations and maintenance and database operations. 
Larson underwent the American Council for Technology – Industry Advisory Council's partners program, which is recognized as a leading executive development program for leaders in both government and industry. 
He founded InnoSoft Japan and served as its president for nearly three years. He formed and managed a team to develop and deliver an innovative public-facing, multilingual portal that contained content about IT outsourcing, software development and information security.
Larson earned a master's degree in information systems technology from The George Washington University's School of Business and a bachelor's degree in history from Bates College. 
Category: Executive Profiles
Tags: ACT-IAC AI Andrew Larson artificial intelligence Bates College Booz Allen Hamilton consultancy Department of Commerce Executive Profiles federal civilian George Washington University GSA information technology InnoSoft Japan IT LinkedIn machine leaning modernization SAIC SEC senior executive USPTO