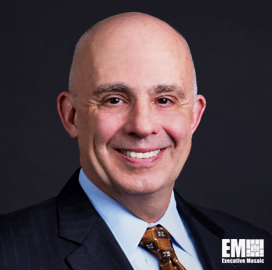 Andrew Twomey
EVP, GM for Defense
Sector, ManTech
Andrew Twomey, EVP and GM for Defense Sector at ManTech
Andrew Twomey has been the executive vice president and general manager for the defense sector at ManTech since June 2020.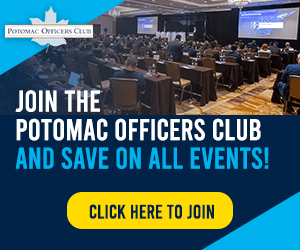 The unit consists of system and software engineers providing sustainment and integration of new technologies and specializing in digital engineering tools and practices to enhance productivity and quality, according to his LinkedIn profile. 
Prior to the role, Twomey served for almost two years as senior vice president and general manager for defense, overseeing the division of more than 2K employees to support the Department of Defense worldwide operations. 
The unit's portfolio of solutions covers cyber training and defense, enterprise IT, software development and sustainment, systems engineering and integration and field support and sustainment of both C4ISR systems and combat platforms.
During his tenure, the Virginia-based defense contractor landed a potential, four-year $260M contract to help the U.S. Navy modernize the mission systems of the service's maritime patrol and reconnaissance aircraft. 
The company received the task order under the Department of Defense Information Analysis Center's multiple-award contract vehicle, awarded by the Air Force's 774th Enterprise Sourcing Squadron. 
The deal indicates that the organization will execute a technology program to enhance the mission systems in manned Navy Maritime Patrol and Reconnaissance Aircraft for Naval Surface Warfare Center Crane Division in support of the Naval Air Systems Command PMA 290. 
Twomey said the company will provide advanced digital engineering capabilities to the service.
The IT service organization is tasked to deploy technology services in P-3C Orion and P-8A Poseidon aircraft, applied to intelligence, surveillance and reconnaissance functions and to anti-submarine and anti-surface electronic warfare.
Before joining ManTech in September 2018, Twomey was the chief operating officer for almost two years at Phycal, spearheading the operations of the start-up company to design commercial processes for the production of bio-fuel and renewable chemicals.
He also served as executive vice president and later as president at L-3 Communications, Global Security and Engineering Solutions from 2009 to 2012. 
An Army veteran serving as an executive officer in the Pacific Command, Twomey graduated from the United States Military Academy at West Point with a bachelor's degree in national security and general engineering and received his master's degree in national security from the National Defense University.
Category: Executive Profiles
Tags: Andrew Twomey Defense mission Executive Profiles ManTech Mission Solutions & Services U.S. Army U.S. Pacific Command