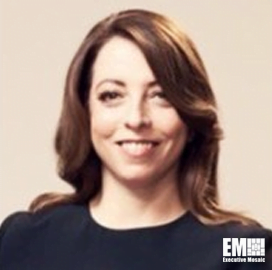 Angie Lienert
President, CEO
IntelliGenesis
Angie Lienert, President and CEO of IntelliGenesis
Angie Lienert is the owner, president and chief executive officer of IntelliGenesis, a small, woman-owned, veteran-owned business headquartered in Columbia, Maryland.
As president and CEO, she leads a business specializing in intelligence analysis, data analytics, digital forensics, artificial intelligence, offensive and defensive cyber operations, software life-cycle support and research and development services.
Previously, Lienert served as the chief strategy officer of Traversed, according to her LinkedIn profile. During her three-year stint with Traversed, she helped identify commercial customers that could benefit from the company's expertise in digital forensics.
Before joining Traversed, she was a limited partner at Old Line Capital Partners, a Maryland-based investment firm that provides mentoring, early seed capital and market validation to tech startups.
She also spent nearly three years as a program manager at BAE Systems. While working for the aerospace company, she gained knowledge of technology systems within the intelligence community.
Earlier in her career, she was an associate at Booz Allen Hamilton.
She began working for the private sector after a six-year stint as an Arabic linguist for the Air Force.
Lienert completed an associate of arts and sciences degree in communications from the Community College of the Air Force before obtaining a bachelor's degree in management from Regents College. She also holds a Master of Business Administration degree from Strayer University-Maryland.
Category: Executive Profiles
Tags: Angie Lienert BAE Systems Booz Allen Hamilton Executive Profiles IntelliGenesis LinkedIn Old Line Capital Partners Traversed women-owned small business leadership