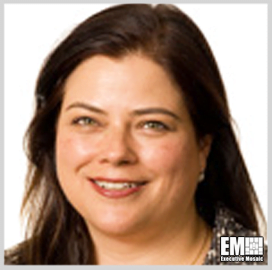 Anita Antenucci
Senior Managing Director
Houlihan Lokey
Anita Antenucci, Senior Managing Director at Houlihan Lokey
Anita Antenucci is a senior managing director at Houlihan Lokey, responsible for the company's aerospace, defense and government practice. She was a member of Houlihan Lokey's board of directors prior to the company's initial public offering in August 2015.
Houlihan Lokey is an independent investment bank that advises large public and closely held companies as well as institutions and governments. It specializes in mergers and acquisitions, capital markets, restructuring and distressed mergers and acquisitions, fairness opinions and valuations.
Antenucci has two decades of experience in investment banking, including in mergers and acquisitions, financing and valuation, Houlihan Lokey said.
She was involved in divestitures for General Dynamics, Harris, Lockheed Martin and TransDigm and in engagements for Veritas Capital, J.F. Lehman, Greenbriar Equity Group and The Carlyle Group, among other companies in the aerospace and defense sectors.
Antenucci has also advised companies, investor groups and government entities on matters related to industry restructuring and procurement reform. Houlihan Lokey said Antenucci is often cited by the financial and trade press on the said matters.
Before she joined Houlihan Lokey, Antenucci served as the co-president and managing director of Quarterdeck Investment Partners, a boutique mergers and acquisitions adviser to the aerospace, defense and government industries.
Antenucci earned a master's degree in strategic studies from Johns Hopkins University's Paul H. Nitze School of Advanced International Studies and a bachelor's degree in political science from Northwestern University, according to her LinkedIn profile.
She is on the executive committee of the board of trustees of the Shakespeare Theatre Company, the board of directors of the Space Foundation and the board of the National Guard Youth Foundation.
Category: Executive Profiles
Tags: Anita Antenucci divestiture Executive Profiles Houlihan Lokey LinkedIn M&A mergers and acquisition Quarterdeck Investment Partners