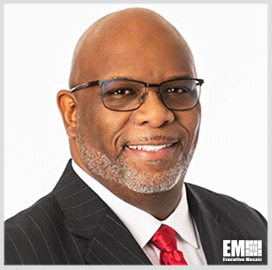 Anthony Jones,
CIO,
RI&S
Anthony Jones, Chief Information Officer at Raytheon Intelligence & Space
Anthony Jones is the vice president of digital technology and the chief information officer at Raytheon Intelligence & Space and is a Potomac Officers Club member. He is also a board of directors member at Cyberani Solutions, a joint venture between Raytheon Technologies and Aramco.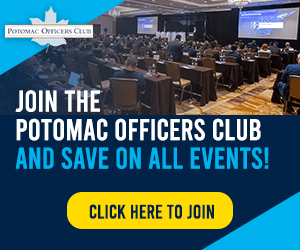 Jones, a veteran in the IT and intelligence industry, oversees digital solutions and opportunities exploration activities at RI&S. He also ensures that the Raytheon business unit meets the government's cyber requirements.
He has been with Raytheon since even before its merger with United Technologies Corp. in 2020. Jones was the senior director of IT infrastructure services at Raytheon's Global Business Services segment, Raytheon Intelligence & Space said.
As IT infrastructure services chief, he oversaw the global unified ORION network and voice network and was responsible for data center operations. He was also the IT business partner lead official at Raytheon's Intelligence, Information and Services business unit, a role that he concurrently handled while serving as IT infrastructure services senior director.
Jones joined Raytheon in 2000 and has since held various leadership positions, including those that involve leading cybersecurity professionals who protect the company's systems and networks from internal and external threats. Prior to joining Raytheon, he held various leadership roles at food company PepsiCo and multinational conglomerate Koch Industries.
He is a member of the Cisco Global Customer Advisory Board and was a board member of the Transglobal Secure Collaboration Program.
The RI&S executive holds a bachelor's degree in business administration and a bachelor's degree in computer science from Wichita State University.
Raytheon Intelligence & Space offers command and control, air dominance, communications, cybersecurity and modernization and mission support services. It is headquartered in Arlington, Virginia, and has offices in Australia and the United Kingdom.
Category: Executive Profiles
Tags: Anthony Jones Chief Information Officer Executive Profiles Koch Industries PepsiCo Raytheon Intelligence & Space Wichita State University