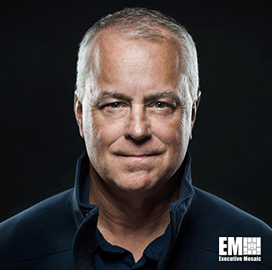 Anthony Tata
Deputy Undersecretary
Department of Defense
Anthony Tata Named Deputy Undersecretary of Defense for Policy
The Department of Defense has confirmed that retired Army Brig. Gen. Anthony Tata has been appointed to serve as the deputy undersecretary of defense for policy.
Tata was originally the administration pick for undersecretary of defense for policy but his confirmation hearing for the DoD's top foreign relations and policy job was canceled due to bipartisan opposition from the Senate. 
The deputy role was left vacant after the officially confirmed deputy undersecretary of defense for policy, James Anderson, was tapped to temporarily fill in the role of undersecretary of defense for policy, Defense News reported.
House Armed Services Committee Chairman Adam Smith criticized Tata's appointment and described it as an "evasion of scrutiny" and a case of "loyalty over competence." Smith noted that the Senate confirmation process was put in place to ensure that endorsed individuals are highly qualified to take on roles at the highest level of government. President Donald Trump should not place his picks into an identical temporary role, Smith said, if they are unable to gain Senate backing.
According to Senate Armed Services Committee Chairman Jim Inhofe, Democrats and Republicans in the Senate opposed Tata's appointment because they did not know enough about him to warrant a consideration at the time. 
Prior to his confirmation hearing, Tata tried to smooth over objections to his appointment by apologizing for his offensive remarks against Barack Obama, who he reportedly called a terrorist leader, and against Islam, which he described as "the most oppressive violent religion." 
Despite opposition against Tata, he is poised to retain the DoD's second-highest policy job as long as Trump keeps him in the role. 
Tata's appointment marks the second time a DoD official has been appointed to an acting role without confirmation from the Senate in July. Currently, at least 18 of the 60 Senate-confirmed DoD roles are being filled by interim officials. 
Category: Partnerships and Executive Moves
Tags: Anthony Tata Congress Defense News Department of Defense James Anderson Partnerships and Executive Moves Pentagon Senate Senate Armed Services Committee