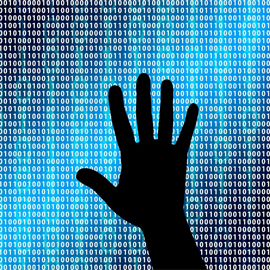 Cyberspace
ARCYBER to Move Beyond Tradition Cyber Operations
Army Cyber Command plans to expand its mission beyond traditional cyber operations, according to its commanding general. 
Lt. Gen. Stephen Fogarty, a past Potomac Officers Club event speaker, said ARCYBER will take on new duties in "information advantage" and "decision dominance."
"Over the course of a year … we started to understand the problem is much greater than cyber," Fogarty said during a webinar hosted by the Association of Old Crows. 
Fogarty said information advantage and decision dominance will allow ARCYBER to help kinetic operations extend their impact, collect information for decision making and work to influence adversaries.  
In 2019, the commanding officer floated the idea of changing ARCYBER's name to the Army Information Warfare Command, earmarking an added emphasis on information operations. 
ARCYBER is also working to adapt to the changing electronic environment beyond simply defending the Department of Defense's networks and improving the Army's cybersecurity, according to Fogarty. 
The command's most immediate goal, Fogarty said, is to extend beyond the traditional areas of disrupting radio frequency signals, cybersecurity and working in an electronic environment. "We talk about decision advantage, what we have evolved to now is decision dominance," he said.
Fogarty said he expects ARCYBER to also play a key role in the Pentagon's project to establish a network of networks that uses artificial intelligence to connect operations across the domains of air, land, sea, space and cyberspace. 
The DoD project's goal is to achieve Joint All Domain Command and Control, which the military believes will make it easier for services to interoperate with other services and allied nations. 
Category: Speaker News
Tags: Army Cyber Command artificial intelligence Association of Old Crows cybersecurity decision dominance Department of Defense electronic environment FedScoop information advantage information warfare JADC2 Lt. Gen. Stephen Fogarty Speaker News