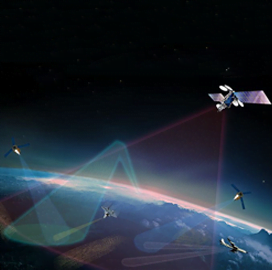 JADC2
Army, Air Force Sign Deal to Achieve Combined JADC2
The Army and Air Force have entered into a two-year partnership to develop Combined Joint All-Domain Command and Control, the services' leaders announced.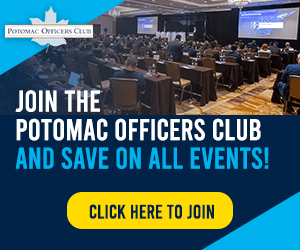 JADC2 is the Department of Defense's concept to link sensors from all military services in a single network. According to officials, JADC2 could become essential for future warfare when decisions have to be made in minutes or seconds.  
Army Chief of Staff James McConvill and Air Force Chief of Staff Charles Brown Jr. met at the Pentagon to discuss how the two services can best combine their assets to achieve greater synchronization. 
During the day-long meeting, the chiefs agreed to establish basic CJADC2 standards for data sharing and service interfacing under an agreement that will stay active through the end of fiscal year 2022. 
"The core challenges of the future fight are speed and scale. The future fight will be much faster, and the joint force will have more sensors and more shooters. (It will) be more widely distributed than ever before," said Charles Flynn, Army deputy chief of staff.
Specifically, the partnership will combine the Army's Project Convergence and the Air Force's Advanced Battlefield Management System. The effort will impact the joint forces' training, exercise and demonstrations. 
Project Convergence is the Army's effort to merge its joint force capabilities and to modernize through technologies like artificial intelligence. 
Meanwhile, the Air Force developed ABMS to allow the joint force to quickly collect, analyze and transmit data at machine speeds. 
"The power of this architecture is unlocked by services, allies and partners working together to connect networks and share information at machine speed. That's all-domain superiority. And today's event took us one step closer to realizing that future," said Preston Dunlap, the Air Force's chief architect.
Category: Partnerships and Executive Moves
Tags: Advanced Battlefield Management System Army Futures Command Charles Brown Jr. Charles Flynn CJADC2 Combined Joint All-Domain Command and Control James McConville partnership Partnerships and Executive Moves Preston Dunlap Project Convergence U.S. Air Force U.S. Army