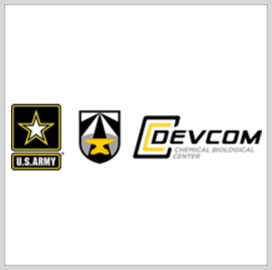 DEVCOM CBC
Army Center Taps AI to Develop Chemical Biological Defense Solutions
The Combat Capabilities Development Command Chemical Biological Center is staying abreast of artificial intelligence and machine learning technologies with the launch of the Grand Challenge Program.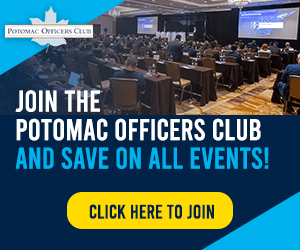 With education, small projects, infrastructure tools and communication as the focus areas, the initiative is meant to establish a fundamental knowledge of AI and ML within the workforce and to develop opportunities for employee participation through practical projects, the .U.S. Army said Monday. 
Patrick Riley, a Center research chemist in charge of the program, said the center is beginning with three pilot projects to show the importance of the emerging technologies in the organization. 
"Our goal is to start up lots of small projects on the 'fail fast' principle so we can see what the best uses of AI/ML are here at the Center," he said. 
According to the U.S. Army, the Center's first project takes advantage of AI and ML to retain and use the organization's legacy data, the notes in decades of scientists' notebooks, by scanning them and forming a repository. 
The second project aims to adopt the technology to identify vital objects on the battlefield by developing an algorithm that runs with a commercially available enhanced reality headset. 
The third one intends to use an algorithm to quickly evaluate a large library of chemical compounds to find the ones that are best suited for stimulating metals to produce electronic charges that can be applied to break up chemical agent molecules.
One of the Grand Challenge program's efforts is the contest called STEWARD, or Software Tools and Educating the Workforce to use Artificial Intelligence for Research and Development. The event is held every three years at the center to encourage scientists and engineers to propose a new initiative for funding and development. 
The U.S. Army further reported that one past winner combines materials and biological sciences to develop the latest biologically active materials.
Category: Future Trends
Tags: AI/ML army .mil artificial intelligence chemical biological defense solutions Future Trends machine learning Patrick Riley US Army