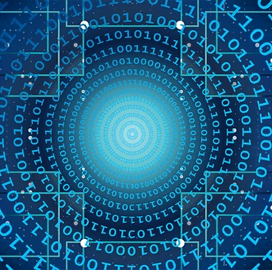 Artificial intelligence
Army Conducts AI Research for Autonomous Vehicles on Battlefields
The Army has launched a research effort to develop artificial intelligence that would allow autonomous vehicles to steer through battlefields.
The research revolves around "reinforcement learning," a branch of machine learning focused on enabling AI to adapt to new environments by inferring knowledge from existing datasets, FedScoop reported Wednesday.
"I am optimistic that reinforcement-learning equipped autonomous robots will be able to assist the warfighter in exploration, reconnaissance and risk assessment on the future battlefield," said Alec Koppel, a research scientist at Army Research Lab and co-author of the research paper. 
In a press release, the Army said the initiative is essential for achieving multi-domain operations, the concept of coordinating multiple vehicles from different domains. 
Researchers from the ARL worked with others at Google's Deep Mind and Princeton University to advance the research. 
Army officials previously said that AI and autonomous vehicle capabilities will help soldiers avoid distractions and increase their safety when traversing unfamiliar or dangerous terrain. 
"We want these systems to be fully autonomous so that these soldiers can do their jobs and these autonomous systems can work as teammates and perform effectively in the battlefield," said John Fossaceca, manager of the ARL's AI for Maneuver and Mobility essential research program. 
American think tank RAND said that autonomous vehicle technology would also reduce the number of service members needed to operate vehicles. 
According to RAND senior engineer Shawn McKay, the Army's autonomous technology has only been tested in settings with curated infrastructure, including standardized road markings and signs. 
He noted that the Army sometimes operates in third-world environments where road markings and road conditions are poor. 
Category: Popular Voices
Tags: AI Alec Koppel ARLm Google Army Army Research Lab artificial intelligence autonomous vehicles Deep Mind FedScoop machine learning Multi-Domain Operations Popular Voices Princeton University reinforcement learning research Shawn McKay