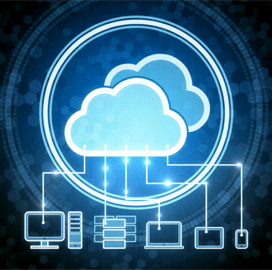 Cloud Migration
Army GFEBS Cloud Migration: The Next Wave in Future Technology 
The cloud migration of the U.S. Army's General Fund Enterprise Business System was launched seven months earlier than the scheduled release. 
GFEBS is the agency's first and complete cloud-computing financial system. Col. Donald Burton, the system project manager, said the force's biggest IT modernization effort to date will soon be followed by logistics software programs, the Army said. 
The financial enterprise network is a web-based system that generates roughly $1M in real-time transactions daily for over 35,000 end-users across the globe. The system is among the first of five modernization initiatives in Burton's tasks to shift the Army into cloud computing in the next two years. 
He said the full transition took some time. The initial phase was moving various terabytes of data from data storage sites, which he likened to "very large hard drives," to Amazon Web Services, the agency's cloud system provider.  
Burton said his team, consisting of 189 members, also received support from other service agencies and industry associates during the process. The Defense Information Systems Agency and the U.S. Army Network Enterprise Technology Command came in as "critical partners in the migration," as they allowed the Army to have the required bandwidth to support sizable data transfers.
He added that as soon as the voluminous information was transferred, the data went through multiple checks for verification. Afterward, the functional and performance demonstration and testing were done to ensure the system was ready to go. 
"This modernization effort will improve the user experience, improve reliability and disaster recovery. With our data in the cloud, it's more visible, accessible, understandable, trusted, interoperable and secure; and more easily maintained by a service provider," Burton said. 
Jonathan D. Moak, the senior official performing the duties of the assistant secretary of the Army for financial management and comptroller, said enhancing the business system is a vital component of the agency's long-term strategy to create synergies between the military branch's competencies and the emerging technologies. 
"Migrating GFEBS to the cloud was a foundational step toward that goal because we've enabled our workforce to operate systems that are more accessible, reliable, and provide better data optimization," Moak said.
Category: Future Trends
Tags: Amazon Web Services cloud computing cloud migration Defense Information Systems Agency Donald Burton Future Trends General Fund Enterprise Business System GFEBS Jonathan Moak U.S. Army U.S. Army Network Enterprise Technology Command