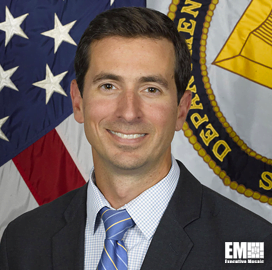 Mark Kitz
Program Executive Officer
PEO IEW&S
Deep Sensing, Data Assessment Key to Achieving Information Advantage, Army Official Says
Mark Kitz, the Army's program executive officer for intelligence, electronic warfare and sensors, said deep sensing and data assessment capabilities will be critical to providing warfighters with a mission-critical information advantage.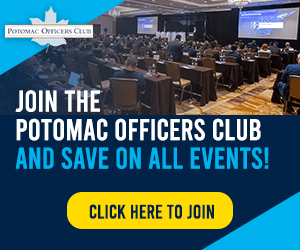 Sensor technology is needed to guide the Army in long-range battles, particularly in launching conventional weapons and electronic attacks across thousands of miles, C4ISRNET reported.
The PEO is "truly investing in capabilities that allow us to sense and then deliver some effect based on that sensing capability," Kitz told C4ISRNET on the sidelines of TechNet Augusta 2021.
According to Kitz, a past Potomac Officers Club event speaker, one such technology currently under development is the High-Altitude Extended-Range Long Endurance Intelligence Observation System.
HELEIOS is an intelligence, cyber and electronic warfare sensor envisioned to operate at altitudes of 60,000 feet or above. It will be mounted on a solar glide vehicle or a balloon and will host electromagnetic attack weapons, multiple low-power transmitters and effectors.
He also mentioned the High Accuracy Detection and Exploitation System, an intelligence system for generating electronic order of battle and collecting patterns of life for target development.
L3Harris Technologies and Raytheon Technologies have recently been awarded Phase 1 other transaction authority contracts to develop HADES prototypes.
The Army is also developing technologies to enable its sensor capabilities. One of its biggest investments is the Tactical Intelligence Targeting Access Node.
TITAN is a key piece in the sensor-to-shooter chain that is envisioned to connect sensors from all domains to deployed warfighters and systems for beyond-line-of-sight targeting.
Kitz noted that TITAN is a critical enabler for the military in the future Joint All Domain Command and Control environment.
Category: Speaker News
Tags: C4ISRNET data assessment deep sensing HADES HELEIOS Mark Kitz sensor technologies Speaker News Tactical Intelligence Targeting Access Node Titan US Army