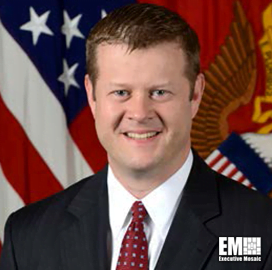 Ryan McCarthy
Army Secretary
Army Secretary Ryan McCarthy Says Future Budget Requests to be Adjusted
U.S. Army Secretary Ryan McCarthy, a past Potomac Officers Club event speaker and a 2020 Wash100 winner, said the service branch should change its budget requests in the coming years due to the debts acquired by the organization during the COVID-19 pandemic. 
The Army is part of Operation Warp Speed, which is accelerating the development of a coronavirus vaccine. The service branch is also modifying the weapons programs to make up for potential schedule problems. 
In addition, national deficits keep on rising, which is seen to impact the defense budgets in the years ahead. 
During a webinar at Hudson Institute held on Oct. 7, McCarthy said a flat fiscal environment will result in internal budget cuts. 
"It's [a] tremendous amount of debt that we've incurred to deal with COVID and it was necessary, but how do we deal with this going forward? We're looking very hard at that and we're talking to economists," he said. 
McCarthy noted that before, the Army would take part in research activities for diseases such as the Ebola and the Zika viruses and would receive refunds afterward. But now, the service is considering channeling instead the reimbursements to the Army Medical Research and Development Command.
"We started looking at changing the model, and say we need direct appropriation and strategy. … They're going to have a whole future years defense plan [with] all of the infectious diseases they're going to go after," he said. 
Mc Carthy added that upcoming budget requests will be lowered to release additional funds for the agency's modernization priorities. The main areas include soldier lethality, air-and-missile defense, next-generation combat vehicle, long-range precision fires and future vertical lift. 
He did not disclose the particular systems that will be included in the budget cuts. However, service officials earlier said there will be program funding reductions for Bradley fighting vehicles, joint light tactical transports and the armored multi-purpose platforms in the near future.
Category: Speaker News
Tags: air-and-missile defense Army Medical Research and Development Command budget cut COVID-19 National Defense Magazine next-generation combat vehicles Ryan McCarthy Speaker News U.S. Army