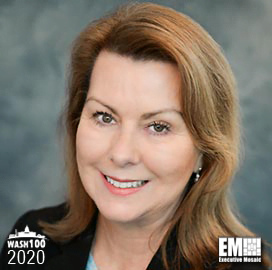 Jill Singer
Vice President
ATT
Army Taps FirstNet Service to Support Public Safety Comms
AT&T has landed a task order to deliver FirstNet public safety broadband service to 72 U.S. army bases nationwide and in Puerto Rico. 
The Texas-based telecom company is set to roll out almost 3,200 service lines, together with over 3K devices and more than 700 indoor connectivity signal boosters, to help the agency's emergency communications. 
The contract also indicates that the Army workforce can link to AT&T's 76 plus airborne and ground cell locations all over the country. The service will provide connectivity, particularly during significant events to support public safety. 
"It's an honor to help the U.S. Army enhances its vital communications with FirstNet capabilities," said Jill Singer, vice president for defense and national security at AT&T's public sector and FirstNet business and a five-time Wash100 awardee.
Col. Kevin Comfort, command provost marshal at Headquarters, Installation Management Command, said FirstNet is helping the service branch improve vital communications on installations, depots and arsenals, including during disasters and emergencies when communications systems are limited. 
"We're adopting FirstNet because it is designed for public safety professionals with priority, preemption and highly reliable data communications that will improve our overall response and our interoperability with our civilian partners," he said. 
The country's sole nationwide, high-speed broadband communications platform built for first responders and the public safety community, FirstNet is made with AT&T in a public-private partnership with the First Responder Network Authority, an independent agency within the federal government.
Over 13,000 federal, state, local, municipal and tribal public safety agencies and organizations, representing more than 1.5 million connections, have subscribed to FirstNet.
In 2017, FirstNet awarded AT&T a potential $6.5B contract to build a national public safety broadband network for first responders under a 25-year public-private partnership. The company plans to develop and maintain a national wireless network worth $40B over the next 25 years.
Category: Speaker News
Tags: AT&T Col. Kevin Comfort First Responder Network Authority FirstNet Jill Singer public safety communication Speaker News Surface Deployment and Distribution Command U.S. Army