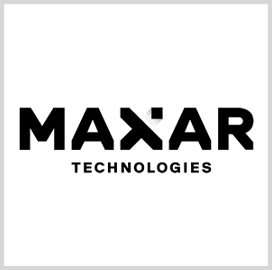 Maxar
Army Taps Maxar to Establish Remote Ground Terminal for Easier GEOINT Access
Maxar Technologies has announced that it entered into a contract agreement with the Army Geospatial Center to set up a group of portable, direct-downlink tactical ground systems capable of feeding critical geospatial intelligence to users in remote locations, known as the Army Remote Ground Terminal.  
The company will be supporting the Army's GEOINT efforts under the terms of an eight-year, $49M sole-source, indefinite-delivery/indefinite-quantity contract and two initial task orders worth a consolidated value of $8M.  
According to Maxar's executive vice president of global field operations, Tony Frazier, a Potomac Officers Club member and four-time Wash100 winner, the RGT is revolutionizing the way users in remote sites obtain mission-critical Earth intelligence whenever and wherever they need it.  
Based on Maxar's Tactical Architecture for Near-real-time Global Operations platform, the RGT provides troops in remote locations with the ability to rapidly downlink, analyze and disseminate data from commercial Earth observation satellites to support military, humanitarian and disaster relief missions.
The RGT relays GEOINT from several commercial sources, including Maxar's high-resolution WorldView constellation. It is also built to be continuously upgraded with additional commercial electro-optical and synthetic aperture radar sources.  
In a statement, the Army Geospatial Center's technical director, Matt Cro, lauded the capability of the RGT to accelerate access to critical information at the tactical edge.
Moving forward, the Army intends to integrate the RGT system as the commercial imagery receive node for the Tactical Intelligence Targeting Access Node. 
Category: Member News
Tags: contract award IDIQ contract Matt Cro Maxar Member News Potomac Officers Club sole-source Tactical Architecture for Near-real-time Global Operations Tactical Intelligence Targeting Access Node Titan Tony Frazier U.S. Army U.S. Army Geospatial Center