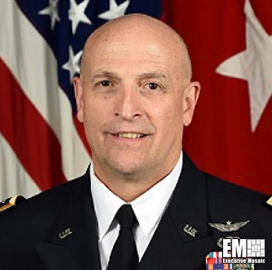 Neil Thurgood
Director
Army RCCTO
Army to Deliver Ground-Launched Hypersonic Weapon by September
A senior military official told Breaking Defense that the Army intends to equip one of its units with a ground-launched hypersonic weapon in the coming months.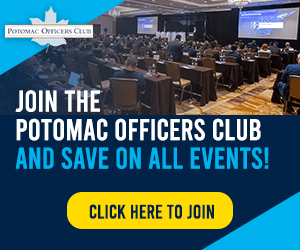 According to Lt. Gen. Neil Thurgood, director of the Army's Rapid Capabilities and Critical Technologies Office and a past Potomac Officers Club event speaker, the selected unit is bracing for successive training programs and is expected to receive all the necessary equipment and training services by September. 
He added that he will personally deliver the first two training canisters on March 8 to facilitate the unit's end-to-end kill chain training, Defense News reported Wednesday. 
While the unit remains undisclosed, Thurgood said the company, battalion and brigade commanders have all been selected.
Developing the hypersonic weapon, which will be launched from a mobile truck, took a combined effort between the Army and its industry partners. 
The Army was in charge of producing the launchers, trucks, trailers and the battle operation center needed to put together the hypersonic weapon battery, with industry partners contributing to the development of the weapon's glide body industrial base. 
Lockheed Martin is serving as the weapon system integrator while Dynetics is taking on the lead role in building what is billed to be the first hypersonic glide bodies to be produced within the U.S. industrial base. 
Companies involved in the development of the hypersonic weapon had to make adjustments amid the COVID-19 pandemic.
Thurgood said that while there were problems along the way, the Army's industry partners demonstrated adaptability as they completed some of the tasks, which would have traditionally been done at a facility, at home.
Category: Speaker News
Tags: Defense News Dynetics hypersonic capabilities hypersonic weapon Lockheed Martin Neil Thurgood Rapid Capabilities and Critical Technologies Office US Army