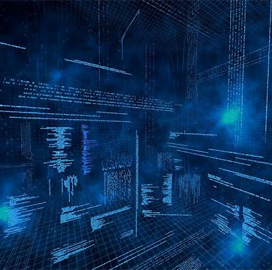 Technology
Army to Modernize Tactical Network by Prioritizing Promising Tech
The U.S. Army said it will modernize its tactical network by launching "capability sets" every two years to help mature and field promising technologies.
Peter Gallagher, director of the Army's Network Cross-Functional Team and a past Potomac Officers Club event speaker, said "Capability Set '23" will be focused on high-capacity, low-latency communications that are currently not mature enough, Defense News reported Tuesday.
The preliminary design review for Capability Set '23 is scheduled for April 2020. Meanwhile, Capability Set '21 completed its critical design review in April.
Capability Set '21 is focused on addressing gaps in the Army's network with currently available technologies. The service has reportedly begun purchasing such network tools and is expected to start fielding them in 2021. 
Gallagher explained that prototypes of emerging technologies had tended to fall into the "valley of death," where technology projects that lacked funds would be scrapped. 
CFT Communications Director Justine Ruggio said CFT has secured nearly $30M to support prototyping projects for science and technology efforts and for industry work in 2020. 
Donald Coulter, senior CFT's senior science and technology adviser, said funds have been "the key to have the groups from across all those different communities come together focusing on what specifically we need to take viable concepts and promising concepts from idea to demonstration to real … tangible and robust thing[s] that we can acquire and field."
Coulter added that even with additional funds, the Army's science community still needs to identify which projects it must prioritize to stay within its budget. 
CFT has so far identified eight promising Army-developed science and technology efforts and six industry-based prototyping efforts for its funding allocation, the Army announced in May.
Category: Speaker News
Tags: communications Defense News Donald Coulter emerging technology Justine Ruggio machine learning network network modernization Peter Gallagher science and technology Speaker News U.S. Army