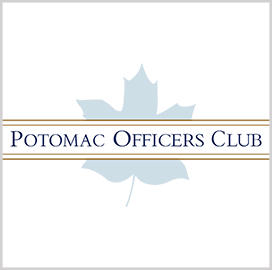 U.S. Army
5 Army Contracting Executives to Watch
Much like the rest of the Armed Forces, the Army has taken on a doctrine of modernization. The Department of Defense's largest military branch has consolidated its acquisition and modernization efforts and expedited its fielding of weapons and platforms with next-generation technologies.
The Army Air and Missile Defense 2028 plan has given the defense supply chain ample contracting opportunities, according to Growth Period. Such prospects serve as guidance for government contractors on where to invest their research and development dollars.
The Potomac Officers Club – a division of Executive Mosaic – presents civilian and military leaders from the Army contracting arena.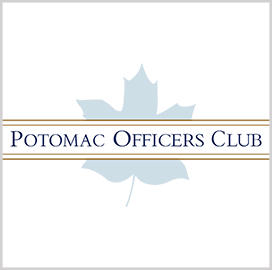 Bruce Jette, a 2020 Wash100 awardee and a keynote speaker at a past Potomac Officers Club event, serves as the Army's acquisition executive and assistant secretary for acquisition, logistics and technology. 
He also serves as the Army's senior procurement executive, science adviser to the secretary of the Army and senior research and development official. Jette is mainly responsible for all of the service's affairs related to logistics, according to Jette's office biography.
His duties include providing oversight for the life cycle management and sustainment of Army weapon systems and equipment from research and development through test and evaluation, acquisition, logistics, fielding and disposition. 
Jette is also in charge of appointing managing and evaluating program executive officers and managing the Army Acquisition Corps and Army Acquisition workforces. 
Before he was confirmed to his current role, Jette served as the president and CEO of Synovision Solutions, a government and military contractor that provides management and technical consulting, engineering services and project management.
He is a 28-year Army veteran who retired as a colonel following a career that included several armor and cavalry company commands, two overseas tours, brigade-level staff assignments and over two years of operations deployments to Afghanistan, Iraq and Kuwait.  
Jette earned bachelor's degrees in nuclear engineering and chemistry from the U.S. Military Academy. He also holds a master's degree and a doctorate in electronic materials from the Massachusetts Institute of Technology. 
His awards and commendations include the Distinguished Service Medal, Legion of Merit, Bronze Star Medal, Meritorious Service Medal, Army Commendation Medal, Army Achievement Medal, National Defense Medal, Operation Iraqi Freedom Fighter Ribbon, Operation Enduring Freedom Ribbon and Army Service Ribbon.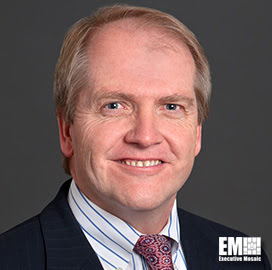 Jim Scanlon serves as the executive vice president and general manager for the Defense Systems Group at SAIC. 
His responsibilities involve directing the unit's strategy and business development as well as managing the $2.9B resources for the company's programs for the U.S. military agencies, including the Army, Navy, Marine Corps and Defense Logistics Agency, the company said. 
Scanlon's most recent role was senior vice president and general manager for the organization's Army business, which had and annual portfolio worth $1B. He oversaw the unit's delivery of services in engineering and system integration, simulation and training, as well as software design and enterprise information systems. 
Previously, he assumed the role of a general manager for the company's services and solutions sector, where he led the operations for the unit's more than 13,000 employees and partners to provide services to local civilian and government clientele
Scanlon's major contribution was in 2013 when he spearheaded the company's structural change to a matrix business model from a hierarchical standard. He jointly managed the group that designed the matrix organization, wherein around 10,000 employees were given responsibilities according to their qualifications. 
He has been connected with SAIC since 1988, starting his career as a project engineer assisting in the design of hybrid electric combat vehicles. Years later, he served in various management positions, mostly in business development and strategic planning. 
Scanlon, a U.S. Air Force veteran, earned his degree with honors in electrical engineering from the Virginia Military Institute and his masters in business administration from Kennesaw State University.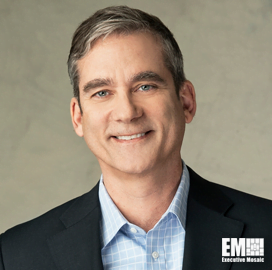 Greg Wenzel has been serving as the executive vice president of Booz Allen Hamilton's Army and global defense digital battlespace solutions for nearly two-and-a-half years. 
As indicated in his LinkedIn profile, Wenzel focuses on deploying open, smart and edge solutions to facilitate the Army and the Department of Defense's transition to a more digital fighting force. Specifically, Wenzel has been pushing for transformation and modernization across the Army enterprise by deploying digital, analytic, cyber, and engineering services and solutions to warfighters, Booz Allen Hamilton said. 
Prior to leading Booz Allen Hamilton's Army business, Wenzel was responsible for the company's strategic innovation group digital solutions initiative. As SIG EVP, Wenzel and his teams led the delivery of modular agile solutions that leverage mission and systems development expertise and advances in social, mobile, and cloud computing.
As a 30-year executive for Booz Allen Hamilton, Wenzel has demonstrated his ability to apply emerging technologies, including cloud computing and service-oriented architecture, in the development of large-scale, enterprise systems in line with business transformation and mission needs. He has pushed for enterprise efficiency across the defense sector through re-use and integration to facilitate the continued net-centric transformation of information technology systems for the Army, Navy, Air Force and other defense clients.
Throughout his career, Wenzel has acquired expertise in distributed computing solutions, the intelligence community, tactical warfighting, commercial web-based systems and advanced distributed simulation. 
Previously, Wenzel worked for Aestix.com, a commercial subsidiary of Booz Allen Hamilton, as chief architect for several commercial business-to-business exchanges. He was also the chief engineer for several distributed applications in support of defense clients like the Defense Advanced Research Projects Agency, the Defense Intelligence Agency, the Defense Communications Agency-Command and the Control, Communications, and Computer Systems Defense Information Systems Agency.
Wenzel completed his bachelor's degree in computer science at Clarion University of Pennsylvania before earning his master's degree in computer science from John Hopkins University.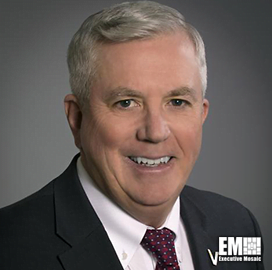 Kevin Leonard serves as the senior vice president for contingency operations at Vectrus.
Leonard, a Potomac Officers Club member, leads the unit in drawing up and carrying out business growth strategies, the company said. He joined the company in 2017 as SVP for facilities and logistics services.
Before Vectrus, he served as the vice president for contingency operations at the Texas-based engineering company Fluor Government Group. He was responsible for the planning and implementation of strategies for the organization's clients, including the federal government, corporations and some foreign governments. He led his group in serving agencies such as the DOD and Homeland Security.
Leonard also served as Amazon's director for launch operations, leading his group in providing eight new fulfillment stations, thereby contributing to the company's cost-saving efforts in manpower and other resources.
Leonard spent 33 years in the U.S. Army specializing in transportation and logistics. The retired major general's last military stint was leading over 4,000 workers in a global U.S. defense distribution enterprise.  
Leonard has expressed confidence in the latest logistics system known as smart forward operating bases, which he said the Department of Defense can take advantage of to bring down business costs. The agency lags behind in using smart technologies at facilities for cost-saving goals and risk management, he noted. 
He added that in managing networks in areas including power generation, power security, biometrics and ammunition, industry players already have the latest tools that can enhance operations for the DOD.  
Leonard earned his bachelor's degree in sociology from Emporia State University and holds master's degrees in business administration from Oklahoma City University and strategic studies from the U.S. Army War College.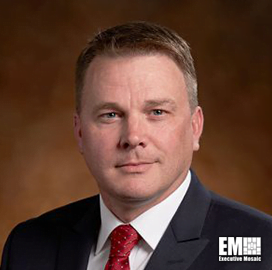 Pat Williams has been leading Wisconsin-based industrial company Oshkosh Defense as vice president and general manager for its Army and Marine Corps programs for more than four years. 
In the said role, Williams directs the business unit serving the military agencies and oversees the portfolio of wheeled vehicle initiatives such as M-ATV, LVSR and P-19R, the company said. 
Previously, he served as the director of the company's M-ATV program. He was responsible for handling the schedule, cost and quality of all vehicles for the agencies including parts and accessories, engineering and maintenance support. 
Williams started his 15-year career with the company as a project manager for materials and inventory planning. He supervised part sales, warranty and maintenance for the organization's aftermarket operations.  
He later spent his time in Kuwait as a senior manager, leading his team in parts and accessories operations, vehicle restoration and warranty services for the U.S. military. The Army's annual vehicle refurbishment program during his tenure amounted to $36M while overall inventory levels were valued at $18M. 
Before Oshkosh, Williams served as a supply chain manager for Brenner Tank Manufacturing, a stainless steel and aluminum tank manufacturer headquartered in Fond du Lac, Wisconsin. He managed a team that produced more than $30M in yearly sales and negotiated annualized agreements for materials and components purchases. 
Earlier in his career, he acquired broad experience when he took on different positions in companies including Advanced Laser, Ryder Integrated Logistics and WSI. 
Williams earned his bachelor's degree in developmental psychology from Lawrence University. He holds certifications in program management professional and Six Sigma Green Belt.
ABOUT POTOMAC OFFICERS CLUB
The Potomac Officers Club is owned and operated by Executive Mosaic. Since 2002, Executive Mosaic has been a leader in media and exclusive senior executive networking programs primarily targeted to the U.S. federal government contracting (GovCon) marketplace. In addition to connecting executives of consequence into a fabric of like minded communities, the company's growing cross-media platform serves as a leading source of news about the people, policies, trends and events shaping the nation's GovCon sector.
Category: Articles
Tags: acquisition Army Booz Allen Hamilton Bruce Jette contingency govcon government contracting Greg Wenzel Jim Scanlon Kevin Leonard logistics Marine Corps Oshkosh Defense Pat Williams SAIC technology Vectrus