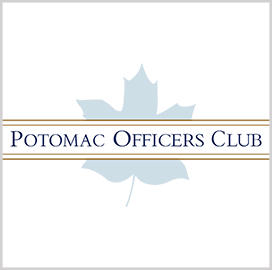 Business growth
5 Business Development Leaders to Look Out For
The role of business development managers is no longer solely directed outward but also inward as organizations strive to develop their internal teams.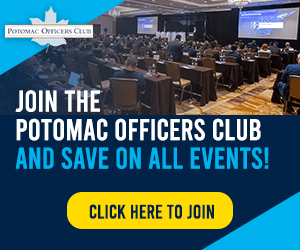 In the current corporate and technological landscape, business development specialists are expected to ensure that their teams are constantly trained on new technologies, communication skills, new sales techniques, product knowledge and many others, according to digital marketer Red Alkemi.
"Development" fundamentally means empowering one's sales and business development representatives to help them excel at their jobs. As advertising specialist Winmo said, business development is not about asking: "How do I hit my goal in the easiest way possible?"
The Potomac Officers Club – a division of Executive Mosaic – presents five executives who lead the business development practices of some prominent government contracting companies.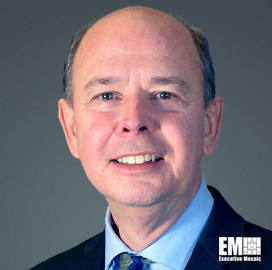 John McNiff serves as Mantech's senior vice president of business development for the company's mission, cyber and intelligence solutions group. He as held the role for over a year.
McNiff is responsible for directing business development strategy and driving growth across Mantech's solutions for customers from the Intelligence Community, Department of Defense and other intelligence sectors, according to his LinkedIn profile. 
Before he joined ManTech in December 2018, he worked as the director of Northrop Grumman's advanced concepts and technologies operating unit. 
His other duties in the said role included working on unmanned airborne and emerging small satellite platforms and leading the modeling and simulation framework and service implementation for the business sector.
McNiff also handled a profit-and-loss portfolio that included studies, research and development programs with customers and the company's internal research and development team.
His other roles throughout his 15-year career at Northrop Grumman include corporate director of strategic development, director of strategy and business development and senior product manager.
Before he joined Northrop Grumman, McNiff spent three years as a senior product manager at Iridium, where he handled worldwide satellite-based messaging services. 
McNiff was also responsible for developing global marketing strategy, product functionality, service provider distribution networks, business plans and product positioning.
According to his LinkedIn profile, McNiff began his professional career in 1989 as a radio-frequency and software engineer at GTE Spacenet. He designed and implemented satellite networks for very-small-aperture terminals.
McNiff also performed satellite transponder loading analysis and developed software for satellite orbital analysis, payload performance, antenna pointing and bandwidth scheduling. 
He earned a bachelor's degree in philosophy from William & Mary in Williamsburg, Virginia.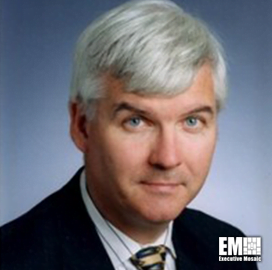 Mike Gaffney serves as the executive vice president for business development at CACI International. 
Since taking up the role in October 2015, he has been leading the Virginia-based company's business development lifecycle and overseeing a  group of more than 200 high-level professionals, the company said. 
Gaffney joined CACI in 2015, bringing in his experience in business development, client engagement and talent and product management. His expertise also includes directing top-tier teams to achieve their goals in the government contracting industry. 
Prior to CACI, Gaffney spent almost 23 years in various senior management roles at Tysons, Virginia-based CSC. 
He was vice president of CSC's civil group and general manager of the North American public sector, where he carried out major changes in the organization's management and operations, introducing new operating processes to adapt to the dynamic industry. Gaffney led the 2,500-strong workforce in restructuring the company's commercial and public sectors to improve competitiveness.  
He spearheaded the renewal of CSC's civil and health service group, handling nearly 6,000 staff and more than 300 software programs. As president, he hired and developed high-level personnel, as well as integrated the company's two departments. 
One of his roles at CSC was president of business development for the North American public sector, where he introduced new business initiatives such as enhancing business analytics to gain a competitive edge in bid transactions. 
Gaffney earned his bachelor's degree in economics from Fordham University. He also holds an advanced management program from the University of Pennsylvania.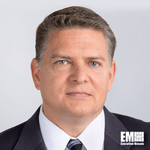 Alex Fox serves as executive vice president for business development, sales and marketing of radio frequency data analytics company HawkEye 360, a role he has held since February 2019. 
Fox focuses on disruptive technology that provides the company growth opportunities and sizable market share. He recognizes that disruptive innovations also offer value to customers by improving their problem-solving skills. 
He also believes that clients can make better decisions when using the company's space-based RF information layer. 
CEO John Serafini summed up Fox's senior management experience by saying he anticipates customer requirements and offers valuable insight into emerging space technology. He is confident of Fox's ability to steer the organization's global sales and marketing team to expand its customer base, the company said. 
Before joining Herndon, Virginia-based HawkEye 360, Fox served as a director for space ISR solutions at technology service provider Harris, now L3Harris Technologies after a merger with L3 Technologies. He spearheaded the new business initiatives in the company's space and intelligence business unit, which catered to defense and commercial organizations.
Previously, Fox took senior management positions in the business development, operations and engineering segments at IBM, Northrop Grumman, TASC, GeoEye and DigitalGlobe. He also spent 18 years as a vice president at Orbital Sciences, an aerospace and defense technologies provider headquartered in Dulles, Virginia,
Fox earned his bachelor's degrees in information and computer science from the Georgia Institute of Technology and a master's degree in computer science from Johns Hopkins University.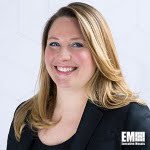 Jackie Fendrock has been ECS' vice president of business development and operations since October 2018. 
The said role requires Fendrock to ensure that the company's long-term, strategic vision remains consistent with existing and emerging business opportunities in the public sector. 
She also leads strategic design to capitalize on new opportunities, consults with technologists to understand industry trends and facilitates enterprise-wide collaboration to address customer challenges, according to her LinkedIn profile. 
Additionally, she provides executive oversight on account planning and cultivates relationships with customers, partners and industry leaders. 
Prior to being appointed as VP, Fendrock served as ECS' director of business development and operations. She also handled several of the company's federal contracts during her tenure as federal civilian account executive. Specifically, she managed ECS' contract engagements with the Environmental Protection Agency, the Postal Service, the National Oceanic and Atmospheric Administration and the Government Accountability Office. 
Throughout her nearly 10-year career at ECS, Fendrock has also contributed to the company's acquisition of iLuMinA, i_SW, and Paradigm Technologies. She also collaborated with the company's IA division manager to implement and receive certification for the ISO 27000 standard. Among other things, she has held customer-facing positions and led several process change initiatives for ECS.
Before joining ECS, Fendrock worked for companies such as Lockheed Martin and Computer Sciences. 
She attended Virginia Polytechnic Institute and State University, where she completed her bachelor's degree in business management and her master of business administration degree. 
Jim Pietrocini serves as the vice president for business development at Centauri, a cybersecurity and emerging technology services company headquartered in Chantilly, Virginia. 
His current role, which he took on in November 2019, puts him in charge of the organization's space and missile defense businesses. His group is tasked to deliver engineering, space and missile systems and information security services to government clientele, the company said. 
Dennis Kelly, Centauri's president and CEO, said that Pietrocini's extensive track record is expected to support the company's expansion in the space and missile defense segment. The top executive added that Pietrocini's mission is to drive growth in development, security and operations services. 
Pietrocini reports to Senior Vice President Patricia Nunn, who described him as an industry veteran with the in-depth experience needed for the business development team to grow. 
Pietrocini has around 30 years of experience in the IT industry. He is a former director of Elastic, a California-based search company specializing in offering software as a service. His responsibilities included providing data to users in the Department of Defense to help them achieve their goals and requirements. 
Prior to Elastic, he took positions in sales and business development areas at the following companies: Silicon Valley-based software company Athena Systems as a regional sales manager; Northrop Grumman as a general manager; open source software company TriTeal as a director of programs; IBM as a senior solutions specialist; IT company Jacobs as a vice president for cybersecurity; SAP as a senior industry advisor and mobile cloud technology provider Salesforce as a senior strategic account executive.
Pietrocini is the founder, president and CEO of the R.L. Phillips Group, a professional services company engaged in IT and cybersecurity, which he sold to Jacobs nine years later. 
He attended the United States Naval Academy, where he earned a bachelor's degree in mathematics.
ABOUT POTOMAC OFFICERS CLUB
The Potomac Officers Club is owned and operated by Executive Mosaic. Since 2002, Executive Mosaic has been a leader in media and exclusive senior executive networking programs primarily targeted to the U.S. federal government contracting (GovCon) marketplace. In addition to connecting executives of consequence into a fabric of like minded communities, the company's growing cross-media platform serves as a leading source of news about the people, policies, trends and events shaping the nation's GovCon sector.
Category: Articles
Tags: Alex Fox business development CACI ECS govcon government contracting HawkEye 360 ISR Solutions Jackie Fendrock Jim Pietrocini John McNiff ManTech MCIS Mike Gaffney