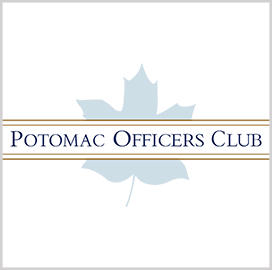 Information
5 CIOs Making a Difference in Government Contracting
Since its emergence in the early 1980s, the responsibilities tied to the chief information officer role have expanded from simply creating policy and managing data-processing procedures to steering a company's technological strategies and digital transformation initiatives. 
In the 21st century, this meant CIOs had to evolve into business strategists and enterprise system leaders to adapt to real-world information technology requirements such as migrating to hybrid cloud environments and adopting new operating models.
A managing director with management consultancy Pace Harmon observed that the highly adaptive CIO role is slowly morphing into the "Chief Digital Innovation Officer," with organizations setting their sights on becoming data-driven enterprises. 
The Potomac Officers Club – a division of Executive Mosaic – presents five CIOs from some of the most prominent companies across the government contracting space.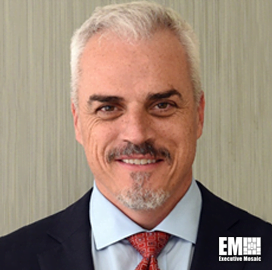 Travis Garriss has been serving as senior vice president and chief information officer at BAE Systems since April 2019. He is tasked to lead the company's program in executing an IT strategy that takes advantage of available technology to enhance value throughout the organization.  
Reporting directly to president and chief operating officer Tom Arseneault, he oversees the investment and maintenance of IT systems to meet the organization's technological requirements, the company said.
Before BAE Systems, Garriss spent nearly 14 years at Honeywell holding various positions of expanding responsibility. His most recent role was vice president and CIO, responsible for providing maximum value for technology investments and initiatives within the organization's IT budget. 
For almost four years, he also directed the company's IT unit including service management, user experience, financials and budget, project and portfolio management, and supplier and process governance. 
Garriss previously served as Honeywell's vice president for infrastructure and application operations for close to three years. During his tenure, he managed the team assigned to provide support for the operations of the company's aerospace business unit. He helped improve operational uptime by 60 percent for two years and brought down IT expenses by at least 10 percent. 
He also became vice president for global operations for the Americas, taking charge of technical support teams for the company's global IT operations group. A year earlier, he assumed the position of vice president for IT procurement, responsible for negotiating deals and handling contracts valued at more than $500M annually. 
Garriss began his career at Honeywell as director for standards and compliance. He headed the team tasked with deploying and maintaining the company's infrastructure standards including middleware, database, servers, network, desktop, wireless telephony, infrastructure service and file management. 
Prior to Honeywell, he served as a senior manager for secure access and enterprise tools at DHL for two years. In the said role, he spearheaded the incorporation of the company's multiple websites and applications into a single delivery architecture for enhanced productivity. 
Garriss earned his bachelor's degrees in English literature from Boston University and liberal studies from Excelsior College.
Bharat Amin has been serving as the executive vice president and chief information officer at Huntington Ingalls Industries since January 2020. 
In the said role, he oversees the establishment of the organization's IT and digital strategic roadmap, with emphasis on cybersecurity management in coordination with the other executive and division groups, the company said.  
Amin became part of Newport News Shipbuilding, a division of Huntington Ingalls Industries, serving as vice president and CIO in December 2014. For five years, he directed the IT division's digital transformation programs including data analytics, digital innovation lab and integrated digital shipbuilding. He was also responsible for designing the company's IT strategies and running the daily operations of the shipyard's information systems. 
Previously, he joined BAE Systems for almost 17 years, holding various senior management roles. His most recent position was business technology officer. For roughly two years, he was involved in providing IT services at minimum cost to drive business value. He likewise established business technology plans for the enterprise unit.
Amin formerly served for six years as vice president and CIO for the organization's L&A operating group until February 2013. His responsibilities included developing the company's information management and technology infrastructure and strategy as well as designing long-term data requirements for the land & armaments group. 
He spent his first 10 years at BAE Systems as IT director in 1998. A year later, he became a corporate IT director, leading his unit in the deployment and formulation of IT policy, strategy, integration, architecture and security.
Early in his career, Amin was connected with Electrolux North America for 15 years. He held a few managerial positions of increasing responsibility, from manager to director of management information systems in four years. His last role was group director for IT, leading 48 technology professionals and oversaw the IT strategy for the company's nine plants. 
He graduated from Maharaja Sayajirao University in India with a bachelor's degree in mechanical engineering.  He holds a master's degree in industrial engineering and an executive MBA in international business and finance from Rutgers University.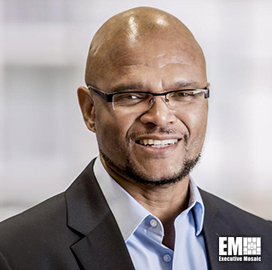 James Benton serves as vice president and chief information officer at PAE, a role he has held since February 2019.
In the said role, he is in charge of executing the IT strategies to enhance business value and handling the daily operations of the company's field service support, global service desk and cybersecurity. He previously served as interim CIO for six months, the company said.  
Benton, a Potomac Officers Club member, brings in over 30 years of extensive experience and nearly 20 years of IT management background in the role. CEO John Heller says he has a diversified technology expertise in the federal market and broad internal experience with federal agencies, which makes him qualified to direct IT strategies for the company's future. 
Previously, he assumed the role of the company's chief information security officer for more than two years. His responsibilities included designing cybersecurity strategy, developing information security organization and managing IT programs and operations.
Benton served as vice president for IT at A-T Solutions, a Virginia-based company that became part of PAE in 2015. He oversaw the team tasked with service delivery support, risk management operations and enterprise network functions. 
Earlier in his profession, Benton joined ManTech International as IT director. For nearly two years, he led the organization in the operational support of networks assisting clients in the intelligence community,  the federal government and agencies, including the Department of Defense. 
He started his corporate career at technology provider MTCSC as chief technology officer for roughly five years. His last role was IT director until December 2010, when the company was acquired by ManTech for $75M. 
A U.S. Marine Corps veteran for almost 22 years before retiring as a first sergeant, Benton earned his bachelor's degree in criminology from Saint Leo University.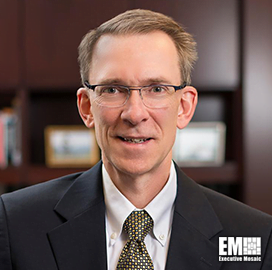 John Wilson serves as vice president, chief information officer and chief security officer at Mitre. Since November 2019, he has been leading the information, enterprise computing and security organization. 
In the current role, he is in charge of enhancing the company's intelligent enterprise, allowing human resources to improve services to customers and partners, according to this Linkedin profile. 
Wilson also heads the business transformation program, an internal initiative to reshape the company's business operations and processes. As CSO, he manages the synergy between the organization's information systems and information security. 
In his more than 19-year career at Mitre, he previously assumed the role of vice president for technical centers. The group consists of IT, electronic systems technology,  autonomous systems, networking and infrastructure,  transportation, health transformation and systems engineering. 
For five years, he led the group with a 3,500 workforce tasked to offer technical support in various services to the company's clients. He supported the unit with his experience in business innovation, embedded systems and software engineering. 
Wilson started at Mitre as a technical director for the IT technical center in July 2001. He ran the segment specializing in geospatial applications, data analytics, biometrics and social computing. In the next 13 years, he held various positions, including executive director for the net-centric division, technical director for software engineering center and senior member of the technical staff for the company's sponsors. 
He spent at least a year as director for consulting technology at Kana Software, where he provided technical guidance throughout the company's customer relationship management software implementation. 
Wilson was a college professor for over four years, serving adjunct faculty for computer science and information systems at Boston University. He designed and instructed courses in e-commerce, Java, software engineering and computer science. 
He graduated from the University of New Hampshire with a degree in computer science and earned his master's degree in software engineering from Wang Institute.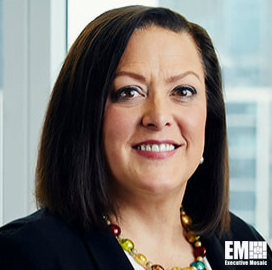 Penelope Prett serves as chief information officer at Accenture, a role she has held since December 2019. She oversees the company's IT operations across 120 locations worldwide in the areas of services, applications and infrastructure that allow the workforce to perform at any given time.
She succeeded Andrew Wilson, who served in the role for more than six years and spearheaded the company's adoption of a cloud-based IT system, the company said.
Jo Deblaere, Accenture chief operating officer, expressed optimism about Prett in leading the global CIO organization. For one, she has significant experiences in key areas, including client leadership, technology management and relationship with the company's ecosystem partners. He also added that Prett actively supports inclusion and diversity for the clients, personnel and communities. 
In her current role, Prett is in charge of making sure that the global IT organization adheres to the company's growth strategy called New. The business model focuses on digital, cloud and security services which are seen as the next wave of growths. She oversees the application of the strategy in the IT segment through building enterprise intelligence, digitizing business services and advancing cloud-based platforms.  
She also serves as the senior managing director for the global technology lead of the organization's resources operating group. Since December 2014, she has been leading the group tasked with delivering technology services around the world. 
In addition, Prett has been managing director of a group responsible for Accenture's technology asset development, technology offerings and software alliances. 
She has been with the organization for over 28 years. She assumed various management and technology positions including at major client accounts throughout several sectors. She handled extensive transformation initiatives and projects as well as became part of sales and alliances in Accenture Technology. 
Prett earned her master's degree in business administration from Tulane University.
ABOUT POTOMAC OFFICERS CLUB
The Potomac Officers Club is owned and operated by Executive Mosaic. Since 2002, Executive Mosaic has been a leader in media and exclusive senior executive networking programs primarily targeted to the U.S. federal government contracting (GovCon) marketplace. In addition to connecting executives of consequence into a fabric of like minded communities, the company's growing cross-media platform serves as a leading source of news about the people, policies, trends and events shaping the nation's GovCon sector.
Category: Articles
Tags: Accenture BAE Systems Bharat Amin Chief Information Officer CIO executive Executive Profiles govcon government contracting Huntington Ingalls Industries James Benton John Wilson MITRE PAE Penelope Prett Travis Garriss