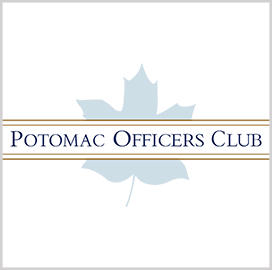 Executives
5 COOs to Watch in Government Contracting
From Apple's Steve Jobs to Tesla's Elon Musk, CEOs are increasingly embodying brand ambassadors who publicly exude charisma and authority. According to Quartz at Work, CEOs' near-celebrity stature makes it challenging for them to fulfill the other part of their job: providing internal leadership and direction.
This is where the chief operating officer steps in. It has almost become a necessity for fast-growing companies to establish the role – sometimes early in their growth stage. 
As Harvard Business News pointed out, the role of COO is diverse despite its singular title. Asking what would make a great COO would be like asking what would make a great U.S. vice president. Their common denominator, however, is that they thrive in operation-intensive responsibilities. 
The Potomac Officers Club – a division of Executive Mosaic – features the COOs from five of the most prominent companies in the government contracting space.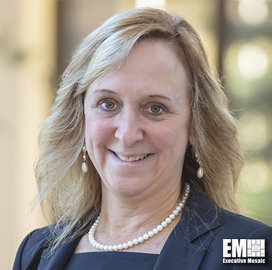 Carey Smith has been serving as president at Parsons since November 2019, overseeing the company's global business operations, including the federal solutions and critical infrastructure groups and product management and operations support services. 
She also serves as the chief operating officer, a role she has held since November 2018. Her responsibilities involve leading the organization's financial growth, according to her Linkedin profile. 
As COO, Smith also brings leadership to provide the reporting policies, operational controls, research and development, systems and processes, key performance indicators, human resources and technologies to sustain and expand the company's profit-and-loss performance.
Her dual roles came after an organizational restructuring that was meant to enhance the collaboration between the federal solutions and critical infrastructure units and to improve the bottom line. The realignment combined the IT, corporate procurement, safety and sustainability enterprise functions and merged corporate real estate and facilities with the operations group. 
Smith,  a two-time Wash100 winner, became part of the company in November 2016 as president for the federal solutions business. She directed the unit's portfolio growth in the federal market for the two years. During her tenure, the company partnered with PAE for a $82B contract for logistical services and global facilities for the U.S. Army. 
Moreover, she was part of the team that received a major follow-on contract award in May 2018 when the company would be tasked in the next five years to manage the $10B construction program for the National Nuclear Security Administration. The agreement covers services in budgeting, planning, procurement and design, and lifecycle management support. 
Previously, Smith joined Honeywell Aerospace for more than five years. Her recent role was president for the defense and space division, which was considered one of the top defense companies across the globe with close to $5B in yearly sales. 
She spent 14 years at Lockheed Martin serving in various executive roles of increasing responsibility and 10 years at IBM assuming engineering and managerial positions. 
Smith earned her bachelor's and master's degree in electrical engineering from Ohio Northern University and from Syracuse University, respectively.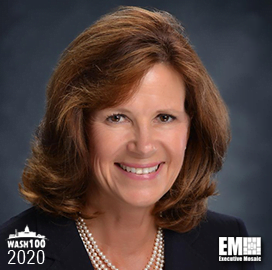 Dawne Hickton is Jacob's executive vice president and chief operating officer for the critical missions solutions business unit. 
In her current role, she also leads the other business groups including international relations, technology and innovation and federal government relations. She is part of the organization's executive leadership team, according to her Linkedin profile. 
In June 2019, Hickton, a Potomac Officers Club member and a 2020 Wash100 winner, succeeded Terry Hagen, who served as the company's COO for more than 30 years and led the group to grow to over $4B in annual sales. She continues the programs that he made across the organization. One of the initiatives that Hagen spearheaded was the company's acquisition of technology provider KeyW, which allowed the division to enhance services to government customers. 
Hickton brings over three decades of professional experience to the role, including 15 years as a senior executive in the aerospace sector. Steve Demetriou, CEO of Jacobs, said her knowledge and expertise are the factors that significantly contribute to the organization's transformational strategy and sustainable performance. 
Since assuming her role, the company has completed two major transactions. In August 2019, Jacobs signed a $300M agreement to purchase John Wood Group's nuclear operations for the CMS business. Three months later, the organization received a five-year, $216M contract award from the U.S. GSA Federal Systems Integration and Management Center for the Department of Defense Cyber Crime Center's Cyber Training Academy. 
Before joining Jacobs, Hickton served as vice chair and CEO of RTI International Metals, a provider of titanium products and services headquartered in Pittsburgh. During her eight-year tenure, she led the company to become one of the world's biggest titanium suppliers, with Airbus, Boeing and the U.S. Air Force as some of the major customers. 
A former assistant professor in law and a government lawyer, she holds a juris doctorate degree from the University of Pittsburgh School of Law and a bachelor's degree in arts from the University of Rochester.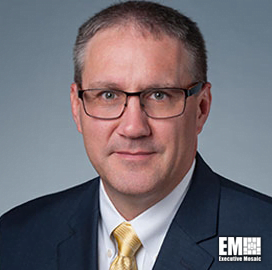 Frank St. John has been the chief operating officer at Lockheed Martin for the past two months, putting him in charge of the overall performance of the company. 
He is responsible for the business operations of the company's divisions including space and missiles and fire control, aeronautic, and rotary and mission systems, the company said. 
St. John also oversees the organization's full portfolio of products and services amounting to roughly $60B in annual sales. 
Previously, he served as executive vice president of the rotary and mission systems division, running the $16B business with around 34K employees worldwide. During his tenure, the unit's portfolio conducted over 1K programs. The various initiatives included electronic warfare, C4ISR, training and logistics systems, helicopters, undersea and littoral warfare, cyber solutions, electronic warfighting, and air and missile defense.  
In addition, St. John regularly coordinated with the U.S. military agencies, including Naval and Missile Defense Agency, Air Force, Army, Marine Corps, and other government branches.  
Early in his career, he became the executive vice president for missile and fire control division, where he sustained and aligned the organization's line of products and services with the customers' needs. 
While in the MFC unit, St. John also assumed the positions of executive vice president and deputy of programs, vice president of tactical missiles and combat maneuver systems and general manager for the MFC Orlando site. 
He is a member of the Association of the United States Army Board, Institute of Electrical and Electronics Engineers, Surface Navy Association and Air Force Association. 
St. John graduated from the University of Central Florida with bachelor's and master's degrees in electrical engineering.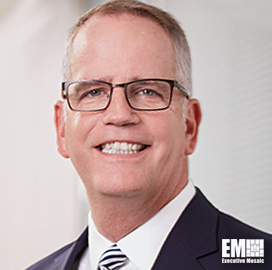 Jeremy Wensinger has been the chief operating officer at Peraton since June 2017. As the company's second-in-command, he directs the organization's global operations on a daily basis. 
He brings over 30 years of financial and operational management experience to his current role. His expertise in managing human resources and investments as well as executing strategies allows Peraton to sustain and expand operations, according to his Linkedin profile. 
Previously, Wensinger served for nearly two years as the principal at Augusta Management Strategies, a company that provides consulting services in the defense sector. He oversaw the organization in strategic growth planning and deployment, mergers and acquisitions and program execution analysis. 
He spent two years as president for national security solutions at PAE until 2015, leading the unit of more than 3,000 employees in operations, business development and strategies for customers in the intelligence community, the Department of Defense and other federal agencies. 
Before joining PAE, Wensinger was the COO of technology provider GTSI, where he primarily managed the organization's business development and operations, sales and marketing and professional services for government clients. 
He served as president at Cobham Defense Electronic Systems in September 2008. For almost three years, he directed the company's over 5,000 employees in four business segments: analytic solutions antennas, sensor systems, and defense communications. 
Wensinger began his career at Harris Corp., where he assumed several roles with increasing responsibilities. His last role during his 15-year stint with the organization was president for the IT service division. In five years, he managed to expand the unit's workforce from 350 to more than 3,000 through revenue growth and company acquisitions. 
He earned his bachelor's degree in finance from Bowling Green State University and his master's degree from the University of South Florida.
Jeff Clarke serves as chief operating officer and vice chairman at Dell Technologies, a role he has held since December 2019. 
Together with CEO and chairman Michael Dell, he is involved in managing the daily business activities, coordinating with senior management priorities and executing the organization's strategies. He also leads the company's procurement, supply chain and manufacturing operations worldwide, the company said. 
Clarke is also responsible for forming the company's overall strategies and working closely with the executive leadership group, which consists of executives from VMWare, Pivotal, Virtustream, RSA, SecureWorks and Dell EMC. 
In addition, he also directs the design and development, sales and marketing for the bulk of the company's products and services such as desktops and notebooks, servers and workstations, and data protection and computing software.
Previously, Clarke served as vice chairman of products and operations. He retains his present role as head of the client solutions, infrastructure solutions and global supply chain groups. 
Clarke started his 33-year career at Dell in 1987 as a quality engineer. Two years later, he was involved in product development, leadership and engineering roles. In 1997, he established the company's Precision workstation line of products, which later on expanded to include OptiPlex and Latitude servers and computers targeting the education, commercial and government markets. 
For three years, he led Dell's enterprise business unit, in charge of remodeling and redesigning the company's product portfolio in networking, storage, servers and workstations for the evolving markets. 
Before joining Dell, he served as a reliability and product engineer at Motorola.
Clarke is a member of the College of Engineering Advisory Council at the University of Texas, where he graduated with a bachelor's degree in electrical engineering.
ABOUT POTOMAC OFFICERS CLUB
The Potomac Officers Club is owned and operated by Executive Mosaic. Since 2002, Executive Mosaic has been a leader in media and exclusive senior executive networking programs primarily targeted to the U.S. federal government contracting (GovCon) marketplace. In addition to connecting executives of consequence into a fabric of like minded communities, the company's growing cross-media platform serves as a leading source of news about the people, policies, trends and events shaping the nation's GovCon sector.
Category: Articles
Tags: Apple Carey Smith Chief Operating Officer COO Dawne Hickton Dell Technologies Elon Musk Frank St. John government contracting Harvard Business News Jacobs Jeff Clarke Jeremy Wensinger Lockheed Martin Parsons Peraton Quartz at Work Steve Jobs Tesla