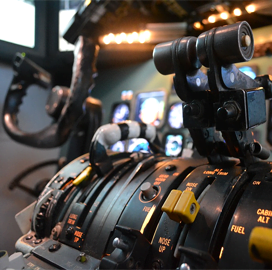 Aviation simulator
5 Execs Making a Difference in the Simulation Training Industry
Sectors across the civilian and military spaces are becoming increasingly aware of virtual training and simulation and their cost-effective benefits. Allied Market Research expects the industry's market value to soar past $328B by 2022 on the back of rising expenditure in defense, health care and education.
However, the simulation industry is being held back by a range of factors – from a lack of investments in research and development to an absence of novelty in products. People in regions like South Africa are hard-pressed to adopt training simulation technologies because of a lack of infrastructure and availability of solutions, according to researchers.
The Potomac Officers Club – a division of Executive Mosaic – features five executives who lead the simulation businesses of prominent organizations.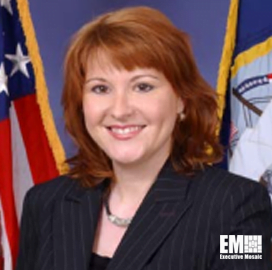 Amy Markowich serves as the director of the Naval Air Systems Command's integrated battlespace simulation and test department. She handles a team of about 755 personnel and over $1B in National Asset facilities.
Markowich is also responsible for the planning, direction and execution of NAVAIR's installed system test facilities, supporting testing and evaluation of aircraft avionics and weapon systems.
The scope of her testing work includes platform-level ground testing, electromagnetic environmental effects, radar cross-section measurements and battlespace environment simulation and modeling, the Navy said.
As the leader of the Navy's modeling and simulation office, she is the service's modeling and simulation executive for the assistant of the Navy. Markowich also serves as the Navy's principal for high-performance computing applications.
Markovich, who was appointed to the Senior Executive Service in June 2009, spent over 26 years in various engineering and leadership roles related to testing and evaluation and acquisition.
She led NAVAIR's Common Systems Integration program, which was created to develop solutions across the command's family of systems and start collaborative manned and unmanned partnerships across the Navy and the joint services.
Before she took over as NAVAIR director, she served in the deputy role. Markowich is credited with playing a key role in the development of the Air Combat Environment Test and Evalution facility, a NAVAIR national and worldwide test and acquisition asset.
She specializes in electronic warfare testing, threat simulator development and battlefield simulation. Some of the major modeling and simulation facilities she has managed are the Integrated Battlespace Arena, the Radar Reflectivity Laboratory and the Surface Aviation Interoperablility Laboratory. 
Markowich earned a bachelor's degree in electrical engineering and in mathematics from the University of South Florida. She is also a graduate of NAVAIR's senior management development program.
Timothy F. Bishop was appointed as the acting program executive officer for the Army's Program Executive Office for Simulation, Training and Instrumentation in June.
His current role requires oversight of the PEO STRI's $2.65B systems portfolio deployed across 125 locations and 335K training devices fielded in 19 foreign countries and 480 sites worldwide. Bishop also performs evaluations of proposed program plans related to technology trends, program thrusts and Army research, development and engineering needs, according to a post on the PEO STRI website. 
Bishop's career with the Army began in 2008 when he was named as the director of operations for the Army Installation Management Command in Heidelberg, Germany. He went on to serve as the technical director of the Information Operations Joint Management Office within the Joint Forces Command, where he led acquisition programs on behalf of the Office of the Under Secretary of Defense for Intelligence. 
He joined the PEO STRI in September 2011 as the director of its Threat Systems Management Office. Bishop was subsequently tapped to serve as the acting deputy program executive officer of the PEO STRI in April 2018 before officially assuming the role in January 2019.
As indicated in the NDIA website, Bishop contributed largely to the acquisition, operation, maintenance and sustainment of the Army Threat Simulator Program.
Bishop has received several awards and recognitions throughout his career, including the Superior Civilian Service Award from the Installation Management Command in Europe. He was also included in the Army Test and Evaluation Command's Top Ten Outstanding Personnel of the Year list and was awarded the Global War on Terror medal by the Department of Defense. 
He completed his bachelor's degree in electrical and computer engineering from the University of Alabama and his master's degree in strategic studies from the Army War College in Carlisle, Pennsylvania.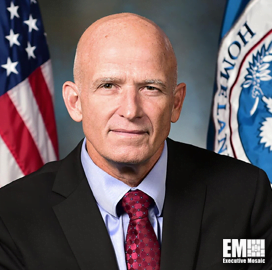 Thomas Walters has been leading the Federal Law Enforcement Training Centers as its director for nearly three years.
In the said role, Walters leads the FLETC in preparing the country's federal law enforcement professionals to fulfill their duties across the country and around the world. 
Under Walters' leadership, the centers provide the training needs of 95 federal law enforcement clients, including training systems, infrastructure, programs products, expertise and services, the FLETC said.
Walters is a 40-year federal law enforcement official with experience serving as a border patrol agent and instructor, supervisory patrol agent, assistant chief, deputy chief, and chief patrol agent. He also held leadership roles for the Border Patrol Tactical Unit in support of its domestic and foreign operations. 
His career is highlighted by his tenure at the Customers and Border Protection, where he was appointed as the senior executive service assistant commissioner for the agency's Office of Training and Development in 2004. In addition, he previously served as deputy assistant commissioner and acting assistant commissioner for the CBP's Office of Public Affairs. He wrapped up his career at the agency in 2014 to establish his own border security consulting business.
Walters graduated from the State University of New York at Buffalo. He also attended the National Defense University, National War College, where he earned his master's degree in national security strategy.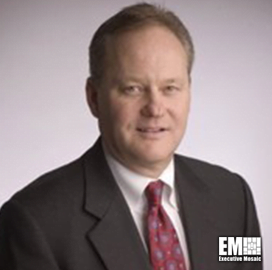 Nick Gibbs serves as Collins Aerospace's vice president and general manager of simulation and training. He oversees the company's simulation solutions for all human interactive training applications, including full-mission training systems and simulation products and services.
Collins Aerospace provides live, virtual and constructive simulation, in addition to operational systems and products that support flight, secure multi-level network communications and dismounted and mounted infantry support, according to his LinkedIn profile.
The company provides a complete suite of products and services for use in visual real-time simulation applications in markets for flight simulators, helicopter and driver trainers, engineering research and others. 
Gibbs concurrently serves in the same role at Rockwell Collins. The said company's simulation and training business includes training devices, visual systems, rehosted avionics and desktop training, technical publications and Optronics. He has worked at Rockwell Collins since June 2006, only vacating the company briefly in October 2016.
His former roles in the company include senior director of simulation products, senior director of combat and international solutions and senior director of visual systems. 
In May 2017, Gibbs began serving as the vice chairman of ACCEL Flight Simulation's board of directors. ACCEL is a flight simulation systems manufacturer based in Tianjin China. 
He also sits on the board of directors of The Leonardo, a science, art and technology museum based in the Greater Salt Lake City area. 
Gibbs spent over two decades working as vice president and general manager at Evans & Sutherland, a computer software company based in Salt Lake City, Utah.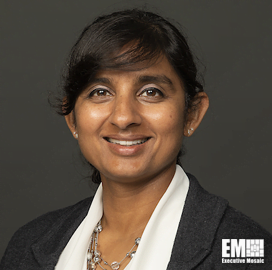 Chitra Sivanandam, a member of the Potomac Officers Club, has been serving as the vice president of analytics and simulation for Science Applications International Corporation since July 2018. 
With more than 25 years of experience, Sivanandam has gained expertise in the development, operations, and execution of technologies and business models. 
Sivanandam is an executive-level subject matter expert and strategist with experience working for traditional aerospace companies and the intelligence community and the Department of Defense, according to her LinkedIn profile. 
Concurrently, Sivanandam serves as the chief financial officer of The Craft Brewing, a small craft brewery in Ashburn, Virginia, which she established in March 2017. 
Prior to joining SAIC, she worked for Raytheon from 2014 to 2018. During her tenure, she served as the director for Raytheon Blackbird Technologies. She also managed startups and partnerships, with emphasis on advanced concepts technologies. 
Previously, Sivanandam filled in the role of offerings development director for geospatial systems at ITT Exelis. She also spent nearly six-and-a-half years at In-Q-Tel as a senior member of the technical staff and a visionary solutions architect. Earlier in her career, she held the role of systems engineer for Lockheed Martin and image scientist for Micromedical Devices.
She completed her bachelor's degree in imaging science from the Rochester Institute of Technology before obtaining her master of business administration degree in finance from The Wharton School. 
ABOUT POTOMAC OFFICERS CLUB
The Potomac Officers Club is owned and operated by Executive Mosaic. Since 2002, Executive Mosaic has been a leader in media and exclusive senior executive networking programs primarily targeted to the U.S. federal government contracting (GovCon) marketplace. In addition to connecting executives of consequence into a fabric of like minded communities, the company's growing cross-media platform serves as a leading source of news about the people, policies, trends and events shaping the nation's GovCon sector.
Category: Articles
Tags: Amy Markowich Chitra Sivanandam Collins Aerospace Federal Law Enforcement Training Center govcon government contracting instrumentation integrated battlespace Naval Air Systems Command Nick Gibbs Program Executive Office SAIC simulation Thomas Walters Timothy Bishop training