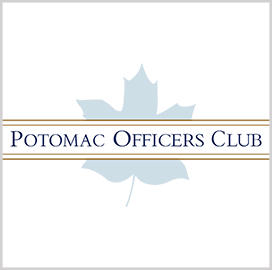 Navy battleships
5 Executives in Navy GovCon
Unlike the other service branches, the U.S. Navy is significantly expanding its force structure through a mix of service life extensions and new construction, according to the Center for Strategic and International Studies. The long-term move was made in response to the high demands of day-to-day operations, long lead times and high capital costs for weapons systems.
The Navy's 2020 expansion plan is part of its bid to house 355 ships by 2034. In the meantime, the service wants to redirect some of its resources toward research and development of new key capabilities, according to its budget proposal for fiscal year 2021.
The Potomac Officers Club – a division of Executive Mosaic – features five industry leaders who play key roles in helping the Navy achieve its goals.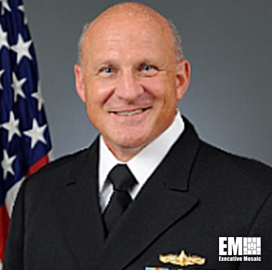 Adm. Michael Gilday is the incumbent chief of naval operations, a position that serves as a military adviser and deputy to the secretary of the Navy. He began serving as the 32nd chief of naval operations on Aug. 22, 2019.
Before he was nominated by former Navy Secretary Richard Spencer, a two-time Wash100 winner, Gilday served as the director of the Joint Staff. He had held the role since March 1 until he was promoted over his four-star colleagues, the Navy said.
He previously served on the staff of the Bureau of Naval Personnel, chief of naval operations and vice chief of naval operations. His joint assignments include executive assistant to the chairman of the Joint Chiefs of Staff and naval aide to the president.
Gilday also served as director of operations for NATO's Joint Force Command Lisbon, chief of staff for NATO's Naval Striking and Support Forces and director of operations for Cyber Command.
In addition to having been part of multi-awarded teams, Gilday is also a recipient of the Defense Distinguished Service Medal, Distinguished Service Medal, Defense Superior Service Medal, Legion of Merit, Bronze Star, Navy and Marine Corps Commendation Medal and the Combat Action Ribbon.  
According to a Navy Times report, Gilday was part of a crew that defended a damaged Princeton guided-missile cruiser near the Kuwaiti shoreline for 30 hours until it could be towed out of a minefield. 
He earned a graduate of the U.S. Naval Academy and holds master's degrees from the Harvard Kennedy School and the National War College.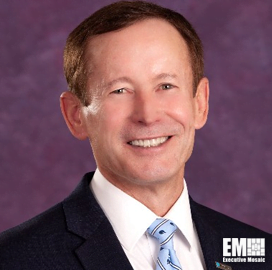 Ted Branch has been serving as the senior vice president and general manager for the Navy and Marine Corps business group at Perspecta for more than two years. 
In the said role, he directs the IT group to assist the Department of the Navy and Marine Corps under the procurement program known as the Next Generation Enterprise Network contract, the company said. 
Branch, a Potomac Club officer, is also the president of Ted Branch and Company, which provides consulting services in the technological aspects of aviation and aerospace, cybersecurity, nuclear power and defense. 
Before joining Perspecta, he served as vice president for the Navy and Marine Corps in the U.S. Public Sector at DXC Technology. His responsibilities include leading the strategy and sales in the company's Navy and Marine Corps markets, as well as participating in the organization's financial planning and budgeting. 
Previously, he was the president of Drone Aviator, a software development company focused on drone-related products and services. 
Branch is a veteran and a naval aviator, spending 37 years of service with the Navy before joining the IT sector. The retired vice admiral was an experienced team leader at several naval group levels, as well as in combat missions and humanitarian programs. 
His last appointment in the Navy was as deputy chief of naval operations for information warfare, overseeing the agency's $13B in assets and 52,000-strong workforce. 
Branch earned his bachelor's degree in oceanography from the U.S. Naval Academy and a master's degree in international relations from the Naval War College.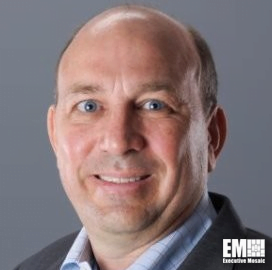 Tracy Howard serves as Leonardo DRS' senior vice president and general manager of naval electronics. He leverages over 30 years of experience in the defense industry and the Navy. 
Howard specializes in strategy development, general management, strategy development, capture management, team building, business development, organizational improvement, program execution, manufacturing operations and engineering development, according to his LinkedIn profile.
Before joining Leorado DRS in January 2020, Howard served as L3 Technologies' vice president and general manager for maritime power systems. His work was based in Anaheim, California, and Tulsa, Oklahoma.
He provided executive leadership to improve the company's dynamic power solutions business and provided guidance to improve engineering development results and manufacturing production performance. 
Howard also served as vice president for business development and strategy for L3 Technologies' acoustic systems business and as general manager for its autonomous undersea systems business. 
He spent four years at General Dynamics Mission Systems, where worked as a senior manager for undersea unmanned solutions. Howard closely coordinated with industry partners, maritime customers, system engineers and business leaders to deliver cost-effective unmanned mission solutions.
According to Leonardo DRS' website, Howard had a distinguished career in the Submarine Service. He commanded multiple submarines and served as the director of resources and requirements for the Navy's undersea tactical sensors, systems and weapons. 
Howard held progressively challenging and responsible roles in the Submarine Service for 15 years. He was stationed at Charleston, South Carolina; Pearl Harbor, Hawaii; and Norfolk, Virginia.
He holds a master's degree in operations analysis from the Naval Postgraduate School and a bachelor's degree in marine engineering from the U.S. Naval Academy.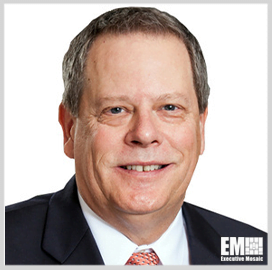 Mark Keeler serves as vice president and general manager for integrated defense solutions at Virginia-based defense and space technology provider BAE Systems, a role he has held since February 2018. 
He oversees the unit within the company's intelligence and security sector. His responsibilities include providing expertise in systems engineering and integration services for the C4ISR networks, which are spread across the U.S. Navy, Army and other federal agency platforms, his Linkedin profile said. 
Keeler's most recent role was vice president and general manager for the integrated electronics and warfare systems within the organization's systems intelligence and security. The business unit, consisting of over 4,300 employees and generating more than $1B in yearly revenue, serves the Department of Defense and the agency branches in providing network and platform services in C4ISR, engineering, logistics, operations, integration and installation.  
He joined BAE Systems in October 1986, holding various positions for almost 10 years. He started to assume managerial roles when becoming director of operations at the company's branch in Charleston, South Carolina. 
Keeler began to serve in the vice president position for the company's communication and electronics systems group in April 2004. Eight years later, he was designated as vice president and general manager for the land and electronics division in 2011 and in the ordnance systems unit in 2014. 
Before joining BAE Systems, he was a systems engineer at Ingalls Shipbuilding. 
Keeler earned his bachelor's degree in ocean engineering from Florida Institute of Technology. He is currently a member of the board of directors at a nonprofit technology community Northern Virginia Technology Council.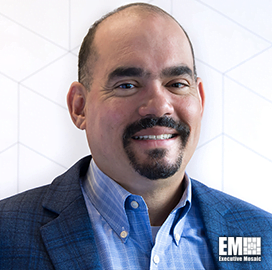 Luis Colon-Castro serves as vice president for Navy and Marine Corps programs at ECS Federal.
Castro, a Potomac Officers Club member, heads the support in software development, cloud service performance and cybersecurity for the organization's federal agency customers, according to his Linkedin profile.
He is in charge of leading program implementation, contract service execution and customer service management to spur business operations. He is also responsible for organic growth in the Department of Defense segment. 
Castro brings to the company more than 10 years of experience in operation handling, business development and team management. He also specializes in software, cybersecurity, cloud networking and enterprise systems.
Before ECS, he served as portfolio director for mission systems at InfoReliance, a technology service provider headquartered in Reston, Virginia. His responsibilities include managing the company's $60M assets for the DOD and other agency customers.
Castro previously assumed for over seven years the role of vice president for DOD manpower IT systems at CGI, a technology consulting company based in Montreal, Quebec. He grew the group's account to $20M from $8M year-on-year during his tenure. 
Prior to CGI, he was connected to the U.S. Marine Corps for more than 13 years. He served as a deputy program manager for the Marine Corps Recruiting Information Support System, where he supervised the web-based software and engineering systems for DOD's mission operations. 
His career in the USMC includes serving as a team content officer at the 1st Marine Corps District as well as a recruiter, instructor and operations officer at the 6th Marine Corps District. 
Castro earned his bachelor's degree in marketing from the American Public University System and his master's degree in business administration from Averett University.
ABOUT POTOMAC OFFICERS CLUB
The Potomac Officers Club is owned and operated by Executive Mosaic. Since 2002, Executive Mosaic has been a leader in media and exclusive senior executive networking programs primarily targeted to the U.S. federal government contracting (GovCon) marketplace. In addition to connecting executives of consequence into a fabric of like minded communities, the company's growing cross-media platform serves as a leading source of news about the people, policies, trends and events shaping the nation's GovCon sector.
Category: Articles
Tags: BAE ECS. Marine Corps govcon government contracting Leonardo DRS Luis Colon-Castro Mark Keeler Michael Gilday naval Navy Perspecta Ted Branch Tracy Howard