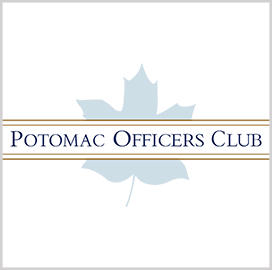 Venture capital
5 Executives Making a Difference in Private Equity GovCon
The coronavirus pandemic has dramatically skewed the outlook on the global private equity sector, severely testing the investment strategies of equity firms. According to a survey conducted by Intertrust, over half of private equity fund managers expect the sector to continue deteriorating well into mid-2021.
However, the health crisis also served as a catalyst for a shift in mentality. The public equity sector has come to normalize the use of online collaboration tools that have transformed remote working. But the rapid rate of digitalization comes with major cybersecurity risks for portfolio companies. Another survey by consultancy firm PricewaterhouseCoopers revealed cyber threats as one of the top four concerns in the sector's growth in the new decade.
Potomac Officers Club – a division of Executive Mosaic – highlights five executives making a difference in private equity during today's unprecedented environment.
Ramzi Musallam is Veritas Capital's chief executive officer and managing partner. He is also a founding member of the company's first institutional fund in 1998. 
Musallam served stints at Pritzker & Pritzker, the private equity organization then headed by Jay Pritzker, and earlier at Berkshire Partners, a private equity firm headquartered in Boston, the company said.  
Musallam, a Wash100 winner for five consecutive years, has extensive experience serving on public and private company boards as well as in finance and private equity investments focusing on the technology market and public sector. 
He has been serving on Perspecta's board of directors since May 2018 and was the chairman of the board of directors of Vencore Holding for almost six years until May 2018. He also became a board of directors member at the KGS Holding for nine years from 2009 to 2018. 
In March 2020, Veritas Capital acquired DXC Technology's U.S. state and local health and human services for $5B in cash. DXC's state health unit offers technology-based platforms that enhance the management and operations of the nation's health programs. 
The company's present portfolio of companies in the government contracting business includes Alion Science and Technology, Guidehouse and Peraton. Guidehouse, the former public sector unit of PricewaterhouseCoopers that Veritas Capital acquired in 2018, finalized the buyout of consultancy service provider Navigant Consulting in October 2019.
In addition, Musallam played a major role in Peraton's acquisition of Solers in July 2019.  Founded in 1998, Solers offers IT services in areas including data and cyber engineering services, cloud satellite ground networks, systems integration and engineering support for the intelligence community and the defense markets. 
Musallam graduated with a bachelor's degree in mathematical economics from Colgate University and earned his master's degree in business administration from the University of Chicago Booth School of Business.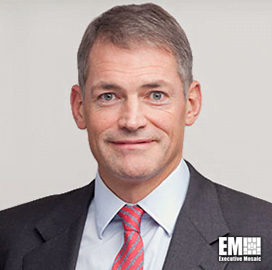 Michael Fisch is the managing director and chief executive officer of American Securities, a New York-based private equity company he founded in 1994. 
He is also the managing member of the general partners of the American Securities Partners' series of private equity funds. He is likewise part of the investment committee of the funds handled by Ascribe Capital, a subsidiary of American Securities, the company said.
With a branch in Shanghai, the company provides capital for North American companies with yearly gross earnings between $200M and $2B, and annual income ranging from $75M to $250M. 
Under his leadership, the organization and subsidiaries amassed nearly $23B in equity funds invested in 60 companies in various sectors. As of May 2018, the investment provider had partnered with 19 corporations that have more than 50,000 employees. 
In February 2018, American Securities LLC announced the final closing of American Securities Partners VIII with aggregate fund commitments of $7B. The company closed the capital exceeding the $6B target set at the beginning of fundraising efforts in October 2017.
In October 2019, the company partnered with Lindsay Goldberg to acquire AECOM's management services business for $2.4B. Three months later after the transaction, the acquisition team established a new company called Amentum. 
Before establishing American Securities, Fisch was a partner in two private equity funds, a consultant in the Paris office of Bain & Company and a specialist in the mergers and acquisitions division of Goldman Sachs.
In addition, he is part of the investment committees of companies, including Sterling American Property's series of real estate funds, which purchased more than $3.5B in property; the ICV Partners series of private equity funds, which oversees at least $450M of equity pledges for the inner-city and ethnic minority businesses; and ACI Capital, which handles over $500 million in private equity capital centered on special situations. 
Fisch earned his bachelor's degree in economics and policy studies from Dartmouth College and a master's degree in business administration from Stanford University's graduate school of business.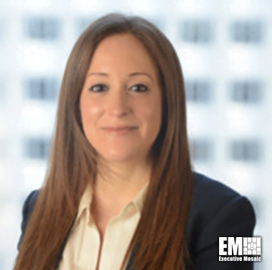 Debbie Habib serves as vice president at Lindsay Goldberg, a private equity firm that specializes in providing patient capital to family-owned enterprise and entrepreneur-led businesses. 
In her current role, she is responsible for the development of the New-York based company's investment pipeline and coordinates with the organization's affiliate partners, according to her Linkedin profile. 
Habib brings into the role more than a decade of experience in financing and private equity investment. She joined the organization in 2018. In this period, the company carried out a substantial deal in the government contracting sector. 
In late 2019, the company partnered with American Securities to purchase AECOM's management services business for $2.4B. The company was a contractor to federal agencies including the Department of Energy and the Department of Defense as well as foreign government departments including the U.K. Ministry of Defense and the U.K. Nuclear Decommissioning Authority. 
In Jan. 2020, AECOM completed the sale and Lindsay Goldberg and American Securities formed a new company called Amentum. The newly established organization focuses on offering government clients with essential services, including IT, nuclear and environmental remediation, facility maintenance and equipment sustainment. 
Prior to Lindsay Goldberg, Habib served as a global marketing director for four years at FGI's New York branch. During her tenure, she led the sourcing and completion of investments and handled the company's connection of business development specialists. 
Previously, she spent more than three years as a director for business development at FGI Finance UK. Early in her career, she became vice president for business development from March 2006 to Jan. 2011 at FGI in New York. 
In Sept. 2019, Habib was named as one of the co-chairs of the Association for Corporate Growth NY Women of Leadership, an organization that focuses on providing connections between women leaders in the deal-making community, the Association for Corporate Growth said. 
Habib graduated from New York University with a bachelor's degree in journalism and earned her master's degree in business administration from the joint global executive program at Columbia Business School and London Business School.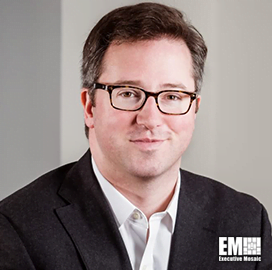 David Wodlinger has been a partner at Arlington Capital Partners since Aug 2006. The Washington-based company is a middle-market private equity organization that specializes in investing in regulated industries. 
He oversees investments related to government contracting, technology-driven business services and software and IT services industries, the company said. 
Wodlinger has an extensive background in private equity management and building companies through internal growth or through mergers and acquisitions. He also has broad experience as a board of directors member in different industries. 
Over the past 14 years, he has finalized over 30 acquisitions for the company, including Cambridge Major Labs, Novetta Solutions, Quantum Spatial, Micron Technologies and Compusearch Software Systems. 
One of Arlington's portfolio companies that Wodlinger was involved in, AEgis Technologies, acquired mission-enabling technology provider Excivity in early 2020 for an unspecified amount. Aegis offers engineering systems in areas including defense, electronic warfare, intelligence and C4ISR. 
In addition, he was engaged in the sale of the technology services provider Centauri to KBR for $800M as part of the latter's initiative to enhance the intelligence and military space businesses. Centauri, which has more than $1B in contract backlog, has 22 offices with 1,700-strong workforce in the U.S. 
Wodlinger serves on the board of directors at AEgis and Centauri. He was a member of the board of directors at Cambridge Major Labs, Micron Technologies, Novetta Solutions, Polaris Alpha, and Quantum Spatial. 
Before joining Arlington, he served as investment banking analyst for the financial sponsors group at Deutsche Bank in New York. During his two-year stint, he was responsible for the origination, diligence, structuring, and financing of leveraged buyouts, including Blackstone's purchase of New Skies Satellites and Merrill Lynch Private Equity's $15B takeover of Hertz. 
Prior to Deutsche Bank, Wodlinger began his career in finance at BearingPoint where he served for more than a year as a senior management analyst specializing in the U.S. intelligence community.
Wodlinger earned his bachelor's degree in economics at Georgetown University.
Jeffrey Weber serves as a partner at DC Capital Partners, a private equity company based in Alexandria, Virginia. 
He brings into the role extensive experience in financing, building, structuring, examining, and sourcing private equity investment in the aerospace, defense and government services markets. He also has a broad background in assessing investments in significantly regulated sectors including healthcare, electric power generation and nuclear industries, the company said.
Weber has been with the organization since October 2013. For almost 12 years, he has been collaborating with the management groups on post-investment strategies to design and implement ways to grow and sustain the business as well as improve the value of the portfolio. 
Before joining DC Capital, he served as a principal at Veritas Capital, where he was engaged in assessing, implementing and exiting funds for Veritas Capital Funds II and III. During a nearly six-year tenure, he coordinated with the founders of DC Capital on the investment in Athea Innovative Solutions, which he oversaw the sale of that company later on. 
Additionally, Weber participated in the management of various Veritas investments, including Trawick & Associates and Global Tel Link, where he served as a board member and organized the recruitment program for the Veritas associates and senior associates. 
He began his fund management career in 2000 when he became a vice president for the merchant banking group at Lehman Brothers. For five years, he was responsible for carrying out the funds of the organization's Merchant Banking Funds II and III. 
During his stint at the defunct financial services company, Weber was in charge of reviewing investment opportunities in a variety of business sectors. He also participated in the organization's investment transactions in RSI Holding, Hunter Fan Company and Pacific Energy Partners, where he was a board of directors member. 
Before pursuing a career in finance, he was an aviation officer in the U.S. Army, serving in various domestic and overseas assignments.  
Weber earned his bachelor's degree in engineering management from the United States Military Academy at West Point and his master's degree in business administration from the Harvard Business School.
ABOUT POTOMAC OFFICERS CLUB
The Potomac Officers Club is owned and operated by Executive Mosaic. Since 2002, Executive Mosaic has been a leader in media and exclusive senior executive networking programs primarily targeted to the U.S. federal government contracting (GovCon) marketplace. In addition to connecting executives of consequence into a fabric of like minded communities, the company's growing cross-media platform serves as a leading source of news about the people, policies, trends and events shaping the nation's GovCon sector.
Category: Articles
Tags: American Securities Arlington Capital Partners collaboration tools coronavirus David Wodlinger Debbie Habib digitalization equity firms Executive Profile fund manager govcon government contracting Intertrust Jeffrey Weber Lindsay Goldberg Michael Fisch pandemic portfolio company PricewaterhouseCoopers private equity Ramzi Musallam survey Veritas Capital