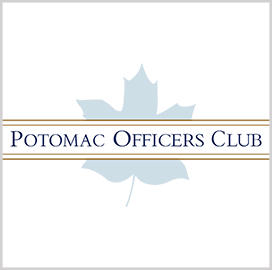 MDA photo
5 GovCon Executives in the Missile Market
Missiles have greatly influenced the strategies of modern warfare, and countries are aggressively developing new ways to make them more effective.
While the supersonic segment held the largest share in the global cruise missile market in 2019, a new weapon is on the horizon. Russia recently unveiled the Kinzal, a missile that can reportedly reach Mach 10 by itself. China also showed off a rocket-boosted hypersonic glide vehicle called the Dongfeng-17.
With national pride at stake, the U.S. Department of Defense has joined the new arms race and is now pouring $1B annually into hypersonic research, according to Science Magazine.
The Potomac Officers Club – a division of Executive Mosaic – highlights five executives from companies that dominate the U.S. missile market.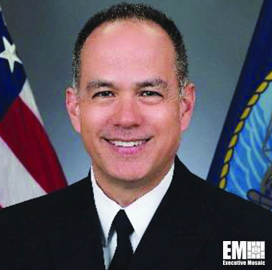 Jon Hill has been serving as director at the Missile Defense Agency since May 2019. He leads the agency tasked to design, provide and maintain defense networks and strategies to protect the United States and allied forces from missile attacks.
He succeeded Air Force Lt. Gen. Samuel Greaves, who retired on July 1, 2019, after serving the organization for two years, the Department of Defense said. 
Hill, a vice admiral, is the 11th director of MDA, which oversees an area consisting of 14 time zones and a workforce of more than 8,000 consisting mainly of military and civilian personnel.
Prior to the role, he served as the deputy director advising the director in the deployment of ballistic missile defense system. He also oversaw the management of MDA assistance to BMDS operational initiatives. During his tenure, Hill helped promote and execute the system's policy, resources and priorities, as well as coordinate with other military units including the joint staff and combatant commands. 
Before joining MDA, Hill led the U.S. Navy's program executive officer for integrated warfare systems. He also assumed the position of director for cruise and destroyer combat systems. His three-year stint at the command earned him experience in air-to-missile defense strategies. 
Previously, Hill served various roles in the Navy including major program manager for Aegis combat systems at PEO IWS, technical director for MDA's program Aegis ballistic missile defense, a senior fellow on the chief of naval operations strategic studies group, a member of the Pentagon's deputy assistant secretary of the Navy for integrated warfare systems, and division head for Aegis BMD.
Early in his career, he assumed engineering posts in the Navy, including executive officer and senior course director at Engineering Duty Officer school, missile department officer at Naval Surface Warfare Center, air defense warfare area manager at PEO surface combatants, and BMD project officer at NSWC Dahlgren.
Hill earned his bachelor's degree in biology and chemistry from St. Mary's University and his master's degree in applied physics and ordnance engineering from the Naval Postgraduate School.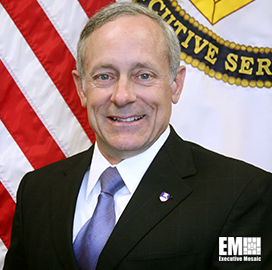 Richard De Fatta has been serving as senior executive service director for the Future Warfare Center at the U.S. Army Space and Missile Defense Command for more than four years.
Since March 2016, he has been overseeing the command's space and global ballistic missile defense doctrine and training and TRADOC capability managers for space and high altitude and global ballistic missile defense, the agency said. 
De Fatta joined the organization in 2013, bringing over 38 years of government and contracting experience, including 34 years in acquisition, development and production, fielding and testing, as well as life cycle support and maintenance of weapon systems and latest technologies. 
He is involved in major weapons programs including combat vehicle survivability, medium extended air defense system, sentinel radar, mobile tactical high energy laser, Pershing II and integrated fire control.  
Previously, he assumed the roles of acting technical center director and air and missile defense director. He led the unit tasked to design technologies and assist in emerging military innovations such as advanced hypersonic weapons, the Reagan test facility, directed energy interceptors and research and advanced concepts. 
De Fatta spent almost eight years in senior management positions — as vice president at Teledyne Solutions for six years and as vice president for engineering support services at Kratos Defense and Security Solutions for nearly two years, according to his Linkedin profile. 
He is an army veteran who retired as a colonel in 2005. Among his major military assignments are chief of staff to the assistant secretary of the Army for acquisition, logistics and technology; product manager for the U.S. Medium Extended Air Defense System, program executive office for air and missile defense; and director for the Kwajalein missile range.
De Fatta earned his bachelor's degree in engineering from the U.S. Military Academy and master's degrees in systems management from the  Florida Institute of Technology and in engineering physics from the Air Force Institute of Technology.
Wesley Kremer serves as the president of Raytheon Missiles and Defense, a role he has held since April. As a long-time leader at Raytheon, Kremer has decades of executive experience in aerospace and defense.
He leads about 30K employees and is responsible for a large portfolio of air and missile defense systems, precision weapons, radars, command and control systems and advanced defense technologies, Raytheon Technologies said.
Kremer had held multiple top positions at Raytheon before the company's merger with United Technologies Corporation in 2020, including president of both Raytheon's missile systems and integrated defense systems businesses. 
Before his first presidency at Raytheon in June 2015, Kremer served as the vice president for the air and missile defense product line of the missile systems business. He was responsible for the profit and loss of missile defense and Navy programs.
Kremer spent two years as director of systems engineering at the missile systems business and was in charge of over 1.6K engineers who worked on system design, guidance navigation and control, signal processing and modeling simulation and analysis. 
Prior to joining Raytheon, Kremer served as the vice president and general manager of Araccel's North American operations. Araccel is a software and information technology company that supports the pharmaceutical industry with clinical drug trials.
Kremer served 11 years in the Air Force as a weapon systems officer. He flew the F-111 and F-15E with over 1.5K hours of flight time in fighter aircraft, including 90 combat sorties.
He earned a master's degree in technology management from the City University of Seattle and a bachelor's degree in electrical engineering from Montana State University-Bozeman.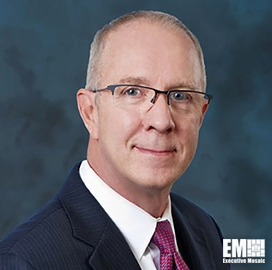 Scott Greene is Lockheed Martin's executive vice president of missiles and fire control, a $10B business that employs about 19K people.
Lockheed Martin MFC develops and maintains advanced combat, missile, rocket and energy systems and provides technical services and logistics support. Its customers include the Army, Navy, Air Force, Marine Corps, Special Operations Forces and allied nations, Lockheed Martin said. 
In the commercial space, the MFC business delivers products and services for the global civil nuclear power industry, microgrids, renewable energy solutions and energy storage.
Greene leverages over 35 years of experience in the aerospace industry and extensive experience in the international marketplace.
The 61-year-old was appointed to his current role as well as to Lockheed's corporate officers team on Aug. 26, 2019. 
He spent the bulk of his career helping deliver complex system integration programs, such as those for rotary and fixed-wing aircraft, space systems and missiles.
Before he assumed his current role, Greene served as the MFC business's vice president of tactical and strike missiles. He was responsible for precision fires and combat maneuver systems, close combat systems, strike systems, advanced programs and hypersonic weapon systems.
Greene earned a bachelor's degree in business and applied economics from Cornell University. He is also a member of the National Defense Industrial Association and the Association of the U.S. Army.
Lockheed is a global security and aerospace company that is principally engaged in the research, design, development, manufacture, integration and sustainment of advanced technology systems, products and services.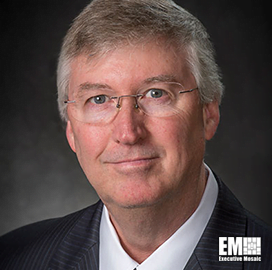 Norm Tew serves as vice president and general manager for the missile and weapons systems division at Boeing Defense, Space & Security, a role he has held since March 2018.
In the said position, he leads the business unit that manages various programs that offer missile and weapon system services for the domestic and international customers, the company said. 
Tew has more than 36 years of experience in designing defensive weapon systems, ranging from systems integration, testing and operational fielding to product design and performance evaluation. 
Prior to his current role, Tew served as the company's vice president of engineering for the space and missile systems division, which is tasked to provide technical expertise and support throughout the business segment. He was also responsible for the unit's strategic direction in research and development investments, process and tool enhancements, and skill development. 
His more than 16-year career at Boeing also includes serving in the positions of vice president and program director for over 11 years and chief engineer for five years. 
Tew is regarded as one of the pioneers of the U.S. National Missile Defense system. He joined the ground-based midcourse defense program to lead the system's design, deployment and demonstration. GMD is the country's sole system that gives domestic protection against missile attacks. 
Before joining Boeing, he had a three-year stint at Lockheed Martin, holding different management roles in the areas of ground-based and space-based missile defense programs. His last position was director of systems engineering for the company's terminal high altitude area defense program.
Tew earned his bachelor's and master's degree in electrical engineering from Auburn University.
ABOUT POTOMAC OFFICERS CLUB
The Potomac Officers Club is owned and operated by Executive Mosaic. Since 2002, Executive Mosaic has been a leader in media and exclusive senior executive networking programs primarily targeted to the U.S. federal government contracting (GovCon) marketplace. In addition to connecting executives of consequence into a fabric of like minded communities, the company's growing cross-media platform serves as a leading source of news about the people, policies, trends and events shaping the nation's GovCon sector.
Category: Articles
Tags: China Department of Defense Dongfeng-17 government contracting hypersonic Jon Hill Kinzal Lockheed Martin missiles Norm Tew Raytheon Richard De Fatta Russia Scott Greene United States Wesley Kremer