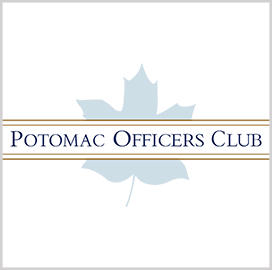 ISR
5 ISR Executives in Government Contracting  
Achieving success through information dominance is the major goal of intelligence, surveillance and reconnaissance. 
Mordor Intelligence expects the ISR market to grow moderately through 2025 as more countries adopt ISR technologies to secure their borders. The Asia-Pacific and the Middle-East are taking great strides in strengthening their armed forces and are slashing the United States' major share in the ISR market, according to a Mordor Intelligence report.
With the rising popularity of unmanned aerial vehicles, the market's air segment is expected to lead the entire sector's growth. The North American airborne ISR market alone reached a valuation of $10B in 2019, the IMARC research group reported. China and India in particular are expected to drive the air segment amid their plans to enhance their UAV systems.
The Potomac Officers Club – a division of Executive Mosaic – presents five executives buttressing the United States' presence in the ISR market.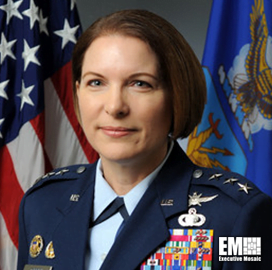 Lt. Gen. Mary O'Brien has been serving as the deputy chief of staff for intelligence, surveillance, reconnaissance and cyber effects operations for the Air Force. 
In the said role, O'Brien provides guidance to the secretary and chief of staff of the Force for policy formulation, planning, evaluation and oversight, as well as to the director of national intelligence the undersecretary of defense for intelligence. O'Brien is also responsible for six directorates and the service's 73K-person intelligence and cyber operations enterprise, along with its $72B portfolio, according to her profile posted on the Air Force website.  
From May 2017 to August 2019, O'Brien was deployed at the Joint Base San Antonio-Lackland in Texas as the Twenty-fifth Air Force commander, giving her responsibility over 29K personnel dedicated to conducting worldwide operations and delivering multi-source intelligence, surveillance and reconnaissance products, applications, capabilities and resources. She also spent some time as the commander of the service cryptologic component. 
In addition, she held several leadership positions in a variety of commands, including the 691st ISR Group at the Royal Air Force Menwith Hill base in the U.K. and the 22nd Intelligence Squadron and the 70th ISR Wing at Fort George G. Meade, Maryland.
O'Brien has a decorated career, having received a Distinguished Service Medal, a Defense Superior Service Medal with two oak leaf clusters and a Joint Service Commendation Medal. Her performance has also merited her a Legion of Merit recognition.
She began serving for the Air Force after completing a bachelor's degree in chemistry from the Air Force Academy in 1989. She also completed her master's degree in organizational management from The George Washington University in 1997.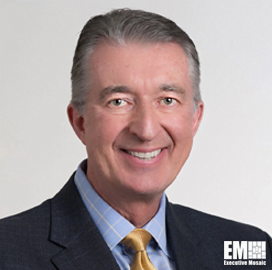 Alan Dietrich works for Alion Science as the senior vice president of its intelligence, surveillance and reconnaissance group. In his current position, Dietrich provides executive oversight on the entirety of Alion Science's ISR and systems engineering and integration projects.
Most recently, Dietrich served as an operating partner and senior adviser for private equity firms tied to the aerospace, defense and security sectors, according to his profile posted on the Alion Science website. 
Dietrich also spent over three-and-a-half years as group president of DRS Technologies, where he focused on capturing business opportunities across the Pacific Rim and Middle East markets. In the said role, Dietrich managed a group of businesses delivering integrated manufacturing services, aviation maintenance and support services, naval C2 and sensors and security and force protection systems to clients, including the departments of Defense and Homeland Security. He also led the company's intelligence technologies business unit, in which he executed two strategic acquisitions that enhanced subsystems offerings, generated over $50M revenue growth and expanded international market presence.
He also previously served as the corporate vice president and group president of L3 Communications Holdings. Specifically, Dietrich was responsible for operating a group that specialized in providing telemetry, instrumentation, and satellite tracking and control products. During his tenure, Dietrich led the integration of a newly acquired airborne electro-optical/infrared into L3 Communications.
In addition, he held senior business development and operational leadership positions at Honeywell International, where he led a Washington-based government operations and marketing group that supported the defense and space segment of the aerospace sector.
Dietrich earned his bachelor's degree in electrical engineering from Columbia University and his master's degree in the same program from Fairleigh Dickinson University.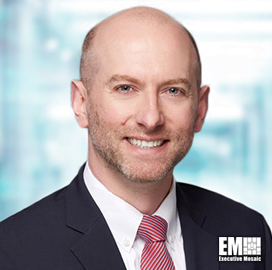 Bradford Powell has been serving as vice president and general manager for C2ISR Solutions at Cubic Missions Solutions for more than two years. 
In his current role, he leads the business unit tasked with implementing the C2ISR assets and developing growth strategy while directly reporting to company President Mike Twyman, the company said.
Powell, a Potomac Officers Club member, also oversees his team in providing the Department of Defense and the intelligence community command and control services that are related to full-motion video, wide-area motion imagery and other latest technologies. 
Twyman believes his expertise lies in understanding the customers' challenges and concerns as well as providing strategies to address them. He also believes that his appointment was vital to sustain the company's growth and continue the expansion projects in the C4ISR sector.
Powell joined Cubic Mission after a more than 10-year career at Northrop Grumman, where he most recently served as operating unit director. The said role put him in charge of the unit's program and capture managers and their teams, as well as of the profit and loss status. The business segment consisted of around 750 employees in five states, generating over $250M in sales annually. 
Previously, he spent nearly three years in Al Khobar in Saudi Arabia as general manager for Northrop Grumman Mission Systems Arabia. He spearheaded a diversified group that earned more than $50M in yearly revenues and provided integrated security and command and control networks for oil and gas projects. 
Prior to Northrop, Powell assumed the role of a program manager for the USAF multi-mission payload program at MELE Associates, a management consulting company based in Rockville, Maryland. 
He is also a former acquisitions officer at the U.S.Air Force, serving as the program manager for the agency's data link integration programs.
Powell graduated from the University of Iowa with a bachelor's degree in finance. He earned his master's degree in business administration from the University of Chicago.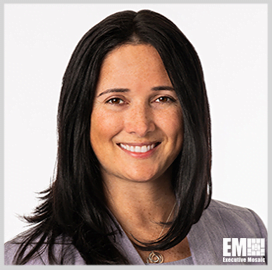 Barbara Borgonovi has been serving as vice president of intelligence, surveillance and reconnaissance systems for Raytheon Intelligence & Space, a subsidiary of Raytheon Technologies, since April 2020. 
She oversees the business strategies and operations of the organization's mission area that designs and manufactures airborne sensors, scanning radar systems and other aircraft services, the company said. 
Borgonovi recently led as vice president for the intelligence, surveillance and reconnaissance systems at Raytheon Space and Airborne Systems business unit before the merger with another group Raytheon Intelligence, Information and Services in 2020. 
She received in 2017 the Gold Stevie business award for the most innovative woman of the year in manufacturing.
Previously, she served as vice president of operations at Raytheon Space and Airborne Systems, heading the entire operations, functions and support including the facilities and environmental, health, safety & sustainability unit. 
Borgonovi was a director for program operations for electronic warfare systems, a mission area within the organization. She directed the segment's strategy, operational functions, capital management and EWS support.  
She also served as deputy of tactical products at Raytheon Vision Systems and became a senior program manager in charge of the portfolio of intelligence, surveillance and reconnaissance systems programs and next-generation army segment. 
Borgonovi began her career at Raytheon in 2001. She held various roles in the first seven years, assuming different positions in the supply chain, operations and program management as well as in quality engineering. 
She earned her bachelor's degree in mechanical engineering from California Polytechnic State University and her master's degree in business administration from Pepperdine University. She is also an alumnae of Raytheon's leadership development and leadership excellence programs.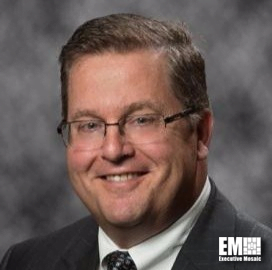 Kris Busch serves as vice president and general manager for C4ISR and electronic systems at BAE Systems, a role he has held since July 2014.
In the said position, he leads the overall business operations of the unit with more than 1,400 workforce and over 18 support facilities worldwide, according to his Linkedin profile. 
Busch also assumed the role of deputy general manager for the newly established integrated electronics and warfare systems, a business segment that generates nearly $1B in annual revenue located in California, Maryland. With more than 4,500 employees and 60 facilities across the globe, the system's operations range from full sensor and radar systems to conventional and nuclear weapons response networks. 
Previously, he served as vice president and general manager for maritime & defense solutions, a 1,800-plus organization that earned a yearly $500M in sales. With13 primary sites spread nationwide, the business specializes in security and automation systems in the maritime and infrastructure sectors, conventional and nuclear armaments and C5ISR serving the government and commercial markets. 
Busch joined BAE Systems in 1993, holding various positions in increasing responsibility in the first 12 years. He began serving in a senior management role when he became vice president for operations in 2005. During the six-year stint, he was in charge of the division's financial operations and led the logistics, physical security and C4ISR business in earning over $250M in annual sales. 
Before his corporate career, he served in the U.S. Navy for six years in Pensacola, Florida and onboard the USS Josephus Daniels as part of a crew responsible for maintaining the ship's intelligence systems 
Busch earned his bachelor's degree in electrical engineering from the University of Massachusetts Lowell and a master's degree in business administration from Webster University.
ABOUT POTOMAC OFFICERS CLUB
The Potomac Officers Club is owned and operated by Executive Mosaic. Since 2002, Executive Mosaic has been a leader in media and exclusive senior executive networking programs primarily targeted to the U.S. federal government contracting (GovCon) marketplace. In addition to connecting executives of consequence into a fabric of like minded communities, the company's growing cross-media platform serves as a leading source of news about the people, policies, trends and events shaping the nation's GovCon sector.
Category: Articles
Tags: Air Force Alan Dietrich Allion Asia Pacific BAE Barbara Borgonovi Bradford Powell China Cubic Mission Solutions Executive Profile government contracting India ISR Kris Busch Mary O'Brien Middle East Raytheon United States