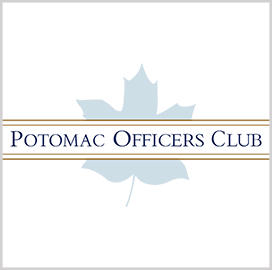 Information technology
5 IT Executives in Government Contracting
"Information technology and business are becoming inextricably interwoven. I don't think anybody can talk meaningfully about one without talking about the other," Bill Gates famously said. 
The global information technology industry is on track for a valuation of $5.2T by the end of 2020, according to a report by research and consultancy company IDC. Industry decision-makers must constantly account for IT's complex web of categories and the factors that could drive or inhibit the sector's growth.
Despite being the largest technology market in the world, the United States is fighting to maintain its leadership position in the face of China's aggressive pursuit of IT advancements.
The Potomac Officers Club – a division of Executive Mosaic – features five private-sector players who are leading the nation's charge in the IT sector.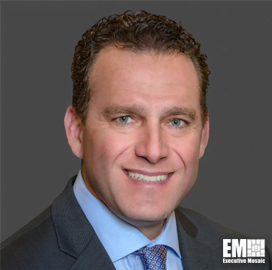 Steve Hull has been serving as the senior vice president and chief information officer for Liedos since August 2016. 
In his current role, Hull leads the development and implementation of the company's information technology strategy to drive business growth and agility, data and system resiliency and enterprisewide operational readiness. During his tenure, he facilitated the company's merger with Lockheed Martin Information Systems & Global Solutions, Leidos said.
Hull joined Leidos after nearly a 19-year career at Lockheed Martin, where he most recently served as the CIO of its IS&GS business. As indicated in his LinkedIn profile, the said role put him in charge of the business sector's cross-business cloud strategy for customer and internal development. He also served as the director for integrated support engineering in IS&GS Techops – Services. Hull spent much of his career at Lockheed Martin as the senior IT operations manager of the company's Center for Innovation, leading the service delivery of all IT-related functions. He entered Lockheed Martin as an IT manager, giving him responsibility over a virtual group of over 40 server administrators dedicated to serving the company's multiple business units. For more than a year, he was tasked with ensuring IT infrastructure availability and security compliance, as well. 
Prior to joining Lockheed Martin, Hull worked for EBS – Enterprise Operations as the senior engineering manager for IT infrastructure. 
Hull graduated from the University of Central Florida with a bachelor's degree in computer science. He holds several technical and business certifications, which he gained after completing the Lean Six Sigma Green Belt and the Project Management Institute courses.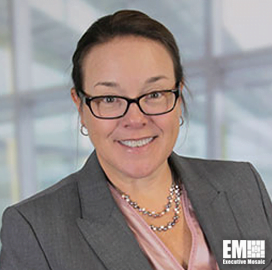 Lisa Roger has been serving as the chief information officer at professional services provider Dewberry since August 2018.
Roger, a Potomac Officers Club member, leads all facets of the organization's information technology operations, including assessment and planning, reorganization and integration, project and data center management, process improvement and cybersecurity, the company said. 
She brings in nearly 30 years of IT management experience to the 65-year-old consulting services company with around 2,000 employees and with offices in 50 locations nationwide. 
Roger reports directly to the board of directors and to CEO Donald Stone Jr., who believes she will continue to enhance the company's IT operations. He adds that she has been making major changes to the business and sharing her expertise to support areas vital to the client base. 
Before joining Dewberry, she served as CIO and executive vice president at Michael Baker International, an engineering service company based in Pittsburgh, Pennsylvania. She directed in restructuring the information system to sustain the workforce's IT needs. 
Previously, Roger assumed the role of vice president for the technology solutions division at IT service provider SC3, an MBI subsidiary headquartered in Chantilly, Virginia. One of her responsibilities was the establishment of the company's cybersecurity capabilities. 
She started her IT career at SAIC and served in positions of increasing responsibility. Throughout her 12-year tenure at the company, her roles included program manager, deputy division manager, assistant vice president for language services division, vice president for federal information technology solutions division and senior vice president for cyber services division.  
She also served as VP of commercial cyber services at Leidos from 2013 until 2016.
Roger earned her bachelor's degree in management information systems from the Indiana University of Pennsylvania and a master's degree in business administration from George Mason University.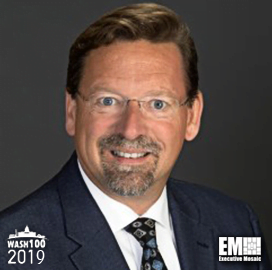 Christopher Marzilli serves as the executive vice president for information technology and mission systems segments at defense contractor General Dynamics, a role he has held since January 2019. 
He succeeded Dan Johnson, who retired on December 31, 2018, after a three-year stint. The former executive helped the company in the IT and C4ISR markets, the company said. 
Marzilli, a three-time Wash100 winner, plays a critical role in building the organization's mission systems business, according to Chairman and CEO Phebe Novakovic. He is tasked to expand the businesses and meet the requirements of customers, employees and shareholders, she added.
Marzilli led the company in securing major military contracts, including a five year, $208M Navy contract for radio systems and amplifier components in 2017, as well as a $104M Marine Corps deal to produce aviation command and control systems. 
Previously, he served for three years as the president of General Dynamics Mission Systems, a subsidiary that specializes in communication and information systems headquartered in Fairfax, Virginia. For 13 years, he assumed the position of vice president at General Dynamics. 
Prior to being selected as GDMS president, Marzilli was president of General Dynamics C4 Systems. He led the business unit, which produces IT systems for military and business customers, for eight years until 2014. 
Marzilli started his career in 1981 at defense electronics provider GTE Government Systems, which General Dynamics acquired 18 years later. He held several roles of increasing responsibility in program management, before advancing to deputy general manager in 2003.
Marzilli earned his bachelor's degree in political science from Middlebury College.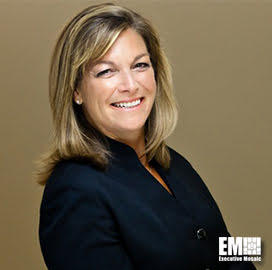 DeEtte Gray serves as president for business and information technology solutions at CACI International, a role she held since May 2017. 
Gray, a Potomac Officers Club member and 2020 Wash100 winner, leads the company's efforts in expanding operations, promoting collaboration and cultural inclusion, and advancing innovation while sustaining the organization's customer services and relationships, according to her Linkedin profile. 
She also heads the company in building a market presence in the enterprise IT sector, where the demand for providers that offer IT service management continues to grow. 
During her tenure, CACI managed to acquire certification from NSF International for its ITSM systems. The organization also received a level 3 rating for best practices and for meeting industry requirements under the CMMI Institute's capability maturity model integration for development version 2.0 program.
Before CACI, Gray served as president for the intelligence and security sector at BAE Systems in Mclean, Virginia. For nearly five years, she was in charge of providing the company's military and government customers with services that included sustainment, cyber operations, information technology, systems engineering and integration, and intelligence analysis.  
She started her career at Lockheed Martin, spending 13 years in ever-expanding roles in the IT service area. One of her positions was vice president for enterprise information technology solutions at Information Systems and Global Services-Defense, where she led the team in providing services in cybersecurity, network operations, project management and enterprise architecture for the Department of Defense and other agency customers.
Gray earned her bachelor of science degree from North Carolina State University and a master of science degree from East Carolina University.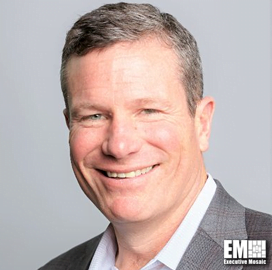 Steve Harris serves as the senior vice president and general manager for federal at Dell Technologies, formerly Dell EMC Federal. He is in charge of the federal system integrators as well as the 3,000 channel partners and sales force.
Harris, a Potomac Officers Club member and a Wash100 winner for five straight years, gained experience from working with government agencies, which he uses to lead the company in managing public sector clientele and channel partners, the company said. 
His team specializes in the digital and security transformation of government clients using Dell's end-to-end range of technology products and services. He also leads in maintaining a constant customer relationship with public and military organizations to ensure adequate delivery of the company's information technology portfolio. 
Harris supports federal customers in implementing IT modernization programs, improving cybersecurity measures and assisting in the shift to cloud-based platforms. His efforts are also focused on pushing agencies to adopt emerging technologies including artificial intelligence, the internet of things and software applications-based network infrastructure. 
Previously, he served as area vice president for Dell's state and local government and education unit for five years until 2014. In the said role, he oversaw the business' long- and short-term strategies, customer support and service, marketing and sales, and partner relations and alliances. Customers include federal and state agencies, counties and municipalities, major private and state universities, and primary K-12 zones. 
Harris has more than 16 years of sales experience at Dell, serving in various positions with increasing responsibilities, from a sales representative, account executive, regional sales manager to a manager for Dell's advanced systems group. He moved into a senior management role in 2006 when he became an executive leader at Dell's public business group.
He received his bachelor's degree in management science from the State University of New York at Geneseo.
ABOUT POTOMAC OFFICERS CLUB
The Potomac Officers Club is owned and operated by Executive Mosaic. Since 2002, Executive Mosaic has been a leader in media and exclusive senior executive networking programs primarily targeted to the U.S. federal government contracting (GovCon) marketplace. In addition to connecting executives of consequence into a fabric of like minded communities, the company's growing cross-media platform serves as a leading source of news about the people, policies, trends and events shaping the nation's GovCon sector.
Category: Articles
Tags: China Christopher Marzilli DeEtte Gray Executive Profiles executives govcon government contracting information technology Lisa Roger Steve Harris Steve Hull United States