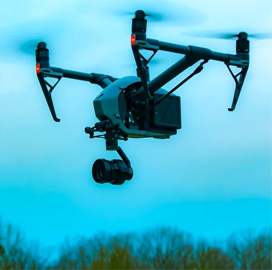 Unmanned aircraft system
5 Leaders in the Unmanned Systems Industry
The Department of Defense recently finalized which counter-small unmanned aircraft system solutions it wants the joint force to use. The Army's Joint C-cUAS Office, which led the system selection, cut down the number of candidate systems from about 40 to a mere eight.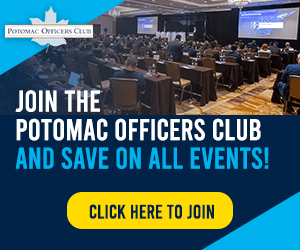 Unmanned systems for combat and intelligence, surveillance and reconnaissance missions are gaining importance in reducing the military's troop casualties and have prompted the armed forces to prioritize the procurement and development of unmanned systems over manned systems.
Meanwhile, the commercial sector is expected to grow the market for unmanned systems because of their applications in firefighting, agriculture, underwater sea exploration, disaster relief, recreation, photography and videography, according to a market study by Mordor Intelligence.
The Potomac Officers Club – a division of Executive Mosaic – features five top-level decision-makers in the unmanned system industry.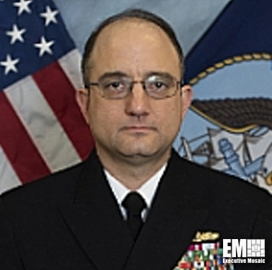 Casey Moton commands the Navy's Program Executive Office for Unmanned and Small Combatants. The role acts as a single program executive responsible for acquiring and maintaining the Navy's small combatants, mine warfare systems and unmanned maritime systems end to end.
The PEO USC oversees programs that support the Littoral Combat Ship, Future Frigate, International Small Combatants, surface warfare mission modules, anti-submarine mission modules, mine countermeasures, mining, unmanned surface vehicles and unmanned underwater vehicles, the Navy said. 
Moton has led two major defense acquisition programs. In 2014, he led the LCS Mission Modules program and the development and testing of mission packages for surface warfare, mine countermeasures and anti-submarine warfare.
From 2016 to 2019, he served as the major program manager for the DDG 51 project. Moton's service helped restart the production of DDG 51s, in addition to placing an additional 12 ships under contract. 
According to his LinkedIn profile, Moton has been serving as a lower-half rear admiral for the Navy since 1991. He qualified as a surface warfare officer while serving on the USS Monterey as main propulsion assistant and anti-submarine warfare officer.
He was deployed in 2009 as an individual augmentee supporting Operation Enduring Freedom and managing U.S. forces facilities construction in Kabul for Combined Security Transition Command-Afghanistan. 
Moton's awards and decorations include the Legion of Merit, Defense Meritorious Service Medal, Meritorious Service Medal and various other personal, service, campaign and unit awards. 
He earned a bachelor's degree in naval architecture from the U.S. Naval Academy and a master's degree in mechanical engineering from the Massachusetts Institute of Technology.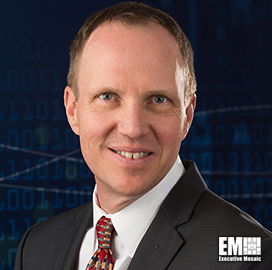 Duane Fotheringham has been serving as the president for unmanned systems at Huntington Ingalls Technical Solutions, a division of Huntington Ingalls Industries, since March. 
Fotheringham, who brings in over 25 years of experience, reports directly to Andy Green, the executive vice president of HII and president of Technical Solutions, the company said. 
Before HI Technical Solutions, he served as president and chairman of the board of Hydroid, a newly acquired HII company that provides services for the marine research, defense and commercial markets.  
During his tenure at Hydroid, Fotheringham's main responsibility was to make sure that the products and technology of the Massachusetts-based company constantly evolved to stay competitive in the global maritime market. 
Fortheringham made a significant contribution to the development of marine robotics technology. Upon joining Hydroid in 2008 as vice president of operations for five years, he led the company in the research, engineering and design of autonomous underwater vehicles known as remote environmental monitoring units, used for seafloor mapping and underwater surveying. 
Previously, he assumed managerial positions for 11 years at Kongsberg Maritime, a Norwegian company specializing in maritime technology services. While supervising the organization's underwater surveillance operations, he was involved with hydroacoustics, underwater positioning and fisheries acoustics management. 
Fotheringham started his career with the U.S. Navy, assuming the role of a submarine officer on the USS Salt Lake City. He was also an engineering and plant operations instructor for a submarine nuclear power plant.
He received his bachelor's degree in electrical engineering from Washington State University and his master's degree in business administration from the City University of Seattle.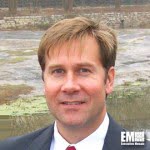 Steve Fendley serves as the president for the unmanned systems division of California-based technology service provider Kratos Defense & Security Solutions, a role he has held since January 2017.
Fendley replaced Jerry Beaman upon his retirement after serving the position for almost four years. He leads the company's unmanned business operations, including aerial and target drone, ground and seaborne systems, as well as avionics, electronics and command and control functions, the company said. 
He continues to implement the major contracts the company received during Beaman's tenure such as from Defense Innovation Unit experimental and Defense Advanced Research Project Agency of the Department of Defense as well as the Air Force Research Lab. 
Fendley also led the development and design of the company's first automated aircraft known as UTAP-22. The unmanned tactical aerial platform, which underwent test flights at China Lake in California, is a jet meant for transport and delivery operations. 
Eric DeMarco, Kratos CEO and president, expressed confidence in his ability to sustain the business growth the company has been experiencing in the unmanned systems segment. "Steve has been and will continue to be a key member of the Kratos leadership team and all of the success we have achieved over the past few years in KUSD," he said. 
Previously, Fendley assumed the roles of senior vice president and chief technology officer for KUSD's composite engineering business unit, where he oversaw the increase in the drone systems portfolio and unmanned aerial programs. 
He is also the executive chairman of 5-D Systems, a software provider company that specializes in defense contracts and systems services. His engineering and management career includes stints at Westinghouse, Northrop Grumman and BAE Systems.   
Fendley earned his bachelor's degree in electrical and electronics engineering from Auburn University.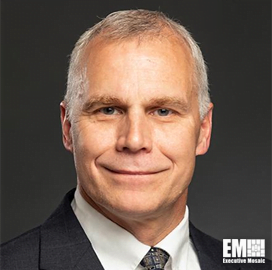 David Phillips currently serves as the senior vice president and general manager for unmanned systems at Textron Systems, a defense and space provider based in Hunt Valley, Maryland. 
His responsibilities include overseeing his teams that manage the design and development, manufacturing and delivery, and deployment of unmanned systems and emerging robotic innovations, the company said. 
In a joint opinion piece with Textron SVP for applied technologies and advanced programs Wayne Prender published June 9 on Defense News, Phillips wrote that the U.S. Navy must use unmanned craft groups to give the agency less expensive but increased technological capabilities when conducting certain missions. 
He said the technology that allows manned and unmanned naval vessels, which can be used to strengthen the Navy's logistics operations,  is already available. "Appropriately scaled and tailored derivatives of these vessels would conduct logistical cargo missions when required," he wrote.
Phillips added that existing autonomy and control technologies can be applied across the board. For instance, the unmanned processes designed for aircraft networks can also be used for the naval and land vehicle systems, he wrote. 
Before his current role, Phillips served as vice president for Textron's tactical mission systems, where he was in charge of unmanned aircraft system functions including the initiative known as the contractor-owned, contractor-operated programs. 
He joined the company in 2003, when it was named AAI, as director for armament programs. He also held several roles in the areas of business development and strategy and advanced systems. 
Phillips earned his bachelor's degree in chemical engineering from the University of Alabama. He also holds a master's degree in engineering management from George Washington University.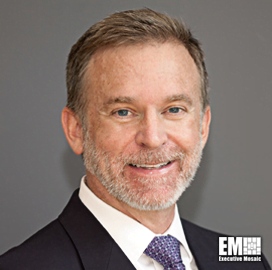 Chris Pehrson, a Potomac Officers Club member, serves as General Atomics Aeronautical Systems Inc.'s vice president of strategic development. He leads a team of business development professionals who provide the Department of Defense and other customers with various capabilities.
He has served in GA-ASI for nearly 10 years in strategic development leadership roles. Pehrson was promoted from director to senior director of strategic development in August 2015 and has held the role concurrently to the vice presidency, according to his LinkedIn profile.
Pehrson is responsible for a business capture portfolio that includes the MQ-9 Reaper, the MQ-1C Gray Eagle, the Avenger unmanned aircraft system, advanced programs, mission payloads and the intelligence, surveillance and reconnaissance lines of business.
Before joining GA-ASI in November 2010, Pehrson served in the Air Force for 23 years and retired as a colonel. He commanded two squadrons and completed staff tours at Headquarters Air Force and the Office of the Secretary of Defense.
Pehrson is rated as a command pilot and an electronic warfare officer with over 3.5K flying hours in the F-111, EF-111, C-130, AC-208, King Air 350 and other non-standard aviation aircraft.
He holds operational experience of over 400 combat hours and multiple deployments to Southwest Asia, Central Asia, Southeast Asia and the Balkans.
Pehrson earned a bachelor's degree in computer science from the University of Michigan, a master's degree in computer information systems from Boston University and a master's degree in logistics from the Air Force Institute of Technology.
Pehrson also holds a master's degree in strategic studies from Air War College. He completed the China regional studies program and the joint land, aerospace and sea simulation.
ABOUT POTOMAC OFFICERS CLUB
The Potomac Officers Club is owned and operated by Executive Mosaic. Since 2002, Executive Mosaic has been a leader in media and exclusive senior executive networking programs primarily targeted to the U.S. federal government contracting (GovCon) marketplace. In addition to connecting executives of consequence into a fabric of like minded communities, the company's growing cross-media platform serves as a leading source of news about the people, policies, trends and events shaping the nation's GovCon sector.
Category: Articles
Tags: Casey Moton Chris Pehrson David Phillips Duane Fotheringham General Atomics Aeronautical Systems govcon government contracting Huntington Ingalls Technical Solutions Kratos Defense & Security Solutions reconnaissance Steve Fendley surveillance Textron U.S. Navy unmanned aircraft system