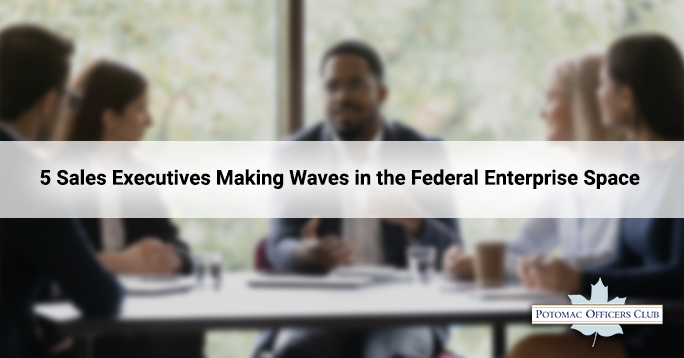 5 Sales Executives Making Waves in the Federal Enterprise Space
In the government contracting and private sector spaces, sales executives are responsible for conducting market research and evaluating customer needs. They also take charge of meeting potential customers and upgrading current offerings for existing clients.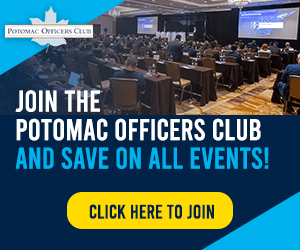 These brilliant visionaries are crucial to maintaining healthy relationships with clients, establishing a robust supply chain, and ensuring clients get the services befitting their missions.
Sales executives in the federal enterprise and government contracting spaces
Note: The following list of sales executives is ranked in no particular order. The selection criteria are based on a variety of factors, including experience, accomplishments, and overall industry impact. That said, while they are highly regarded in the industry, plenty of others are exceptional and influential.
Scott Sweetland, Director of Microelectronics Technology at Analog Devices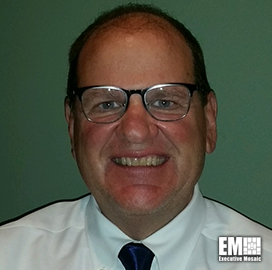 Scott Sweetland is a distinguished sales and engineering executive with over 30 years of experience working in the defense, aerospace, and information technology domains focused on federal government missions. Sweetland joined Analog Devices in 2022 as the Director of Microelectronics Technology. 
In this role, he actively contributes to the company's aerospace and national defense offerings and operations. Among the Analog Devices products he highlighted was the Apollo Mixed-Signal Front Ends (MxFE), a direct radio frequency-sampling, wideband mixed-signal front-end platform. This product is capable of offering high bandwidths and frequencies, enabling applications like 6G communications, electronic surveillance, and phased array radar.
Before joining Analog Devices, Sweetland assumed executive roles related to sales, microelectronics, and aerospace defense at Innova Inc., Ceragon Network Inc., and BAE Systems. Sweetland graduated from the University of Massachusetts Amherst with a Bachelor's Degree in electrical and electronics engineering and from Southern New Hampshire University with a Master of Business Administration degree.
About Analog Devices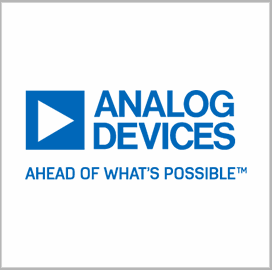 Analog Devices (ADI) is an international semiconductor company specializing in power management, data conversion, and signal processing technology. Its prime objective is to empower customers through innovative offerings.
 It will also provide them with an Intelligent Edge to achieve mission breakthroughs that establish a safer and more sustainable world. Learn more about one of Analog Devices' biggest projects this 2023.
Halyna O'Sullivan, Federal Account Executive at Instabase
Halyna O'Sullivan joined Instabase in 2022 as Federal Account Executive. Her appointment was pivotal to the company's growth as she brings to the table over 20 years of experience in marketing, enterprise sales, business development, and customer relationship management (CRM).
In her current role, O'Sullivan manages Instabase's federal sales to the government, negotiates with clients and closing contracts, ensures clients receive their services and products, and coordinates tasks across the company's federal accounts.
Prior to joining Instabase, O'Sullivan took on account executive and sales management roles at other notable software and technology corporations. She honed her skillset and gained valuable knowledge from Composite Software, SAS, IBM, Cloudera, D2iQ, and Zoom.
About Instabase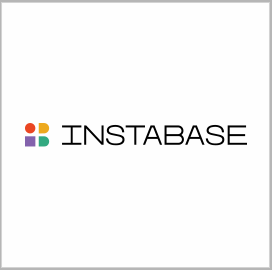 Instabase is a technology company notable for its applied AI platform designed to understand a wide range of content, such as files, documents, databases, and many more. The company also offers business process automation and workflow-building capabilities to clients in various fields.
Headquartered in San Francisco, California, Instabase has delivered its technological offerings to both rising and prominent firms, such as AXA, Paychex, and Standard Chartered. The company has received over $2 billion in investments from its partners and currently employs more than 300 employees operating in its 10 locations worldwide.
Matt Ryan, Cloud Platform Account Representative at Oracle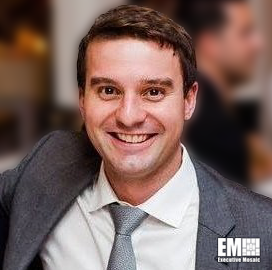 Matt Ryan has been a vital part of Oracle Corporation since 2021, with him starting as a hardware sales representative. He assumed the role of Cloud Platform Account Representative in 2022 and currently handles operations related to signing, post-sales support, and accounts covering the entire business development process and specifications through contract negotiations.
In addition to his prime responsibilities, Ryan leverages the Oracle model to bolster revenue growth, increase local market share, expand business and partner self-sufficiency, and promote Oracle's cloud structure to current and future customers.
Before Oracle Corporation, Ryan assumed the role of director of business development at Maple Media, a mobile media and technology company headquartered in Los Angeles, California. He also took other sales representative roles at MediaLab.AI, DEFY Media, Dentsu Aegis Network, and Mindshare.
About Oracle Corporation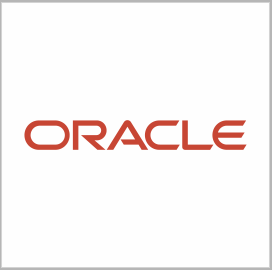 Oracle Corporation is an international technology company specializing in database software and technology, enterprise software products, and cloud-engineered systems. The company is headquartered in Austin, Texas, and currently employs more than 160,000 people across the United States.
In terms of cloud computing, Oracle has developed a next-generation cloud infrastructure capable of running applications tailored to different purposes and workloads and can run anywhere in the world. 
Jordan Feinstein, Principal Account Executive at Amazon Web Services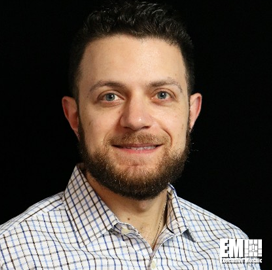 Jordan Feinstein has been part of Amazon Web Services (AWS) since 2018. He began his career at the federal cloud computing company as Senior Customer Solutions Manager until 2021 before transitioning to other senior roles encompassing sales, account management, and customer solutions.
Feinstein currently serves as AWS's Principal Account Executive, a position he assumed in April 2023. In this role, Feinstein manages the company's relationships with some of its largest customers and represents the portfolio of AWS offerings across the strategic accounts within the enterprise retail and consumer packaged goods (CPG) market segments.
Prior to joining Amazon Web Services, Feinstein assumed the role of Lead Technologist at Booz Allen Hamilton. Back then, he spearheaded the defense company's digital transformation initiatives tailored for the U.S. Air Force. He also spent three years at Deloitte as a senior consultant for technology, strategy, and architecture operations.
Feinstein raws from his nearly-decade experience as an officer at the U.S. Air Force to fulfill his responsibilities encompassing military and government customers. During his active time, he served as electronic warfare officer, deputy chief operations officer, flight commander, and assistant chief of training.
About Amazon Web Services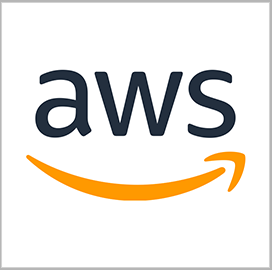 Amazon Web Services is an Amazon company that offers comprehensive, adaptable, and on-demand cloud platforms on a metered, pay-as-you-go basis. AWS's cloud computing offerings include AWS IoT, Amazon Athena, Alexa for Business, Amazon Cloudfront, and Amazon EC2, among others.
Amazon Web Services' cloud capabilities have been seminal to many federal government initiatives covering defense and homeland security, safeguarding crucial government information, and integrating scalability to agencies' existing networks. Learn more about the top government contracts won by Amazon Web Services here.
Robert Bredehoft, Business Development Pathfinder for Advanced Memory Systems at Micron Technology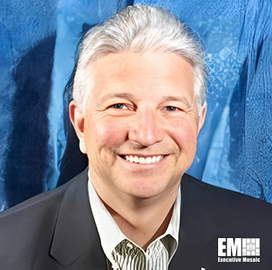 Robert Bredehoft is a seasoned industry leader in sales, business and strategy development, and execution and vertical management. He currently serves as the Business Development Pathfinder for Advanced Memory Systems at Micron Technology, a leadership role he assumed in 2015. 
In his current role, Bredehoft focuses on Micron's collaborative research and development efforts with federal government agencies and partners. He also leads Micron's vertical market segments in defense, national security, healthcare, transportation, air traffic management, oil and gas, and high-performance technical network computing. Bredehoft's extensive experience played a key role in the company's sales team development and environments.
Before taking on Micron's business development operations, he assumed leadership roles encompassing sales in engineering, aviation, and global operations. He gained valuable experience and professional knowledge from Sun Microsystems, Cray Research Inc., Convey Computer, Global Industry Consultants, and Global Maritime Systems.
About Micron Technology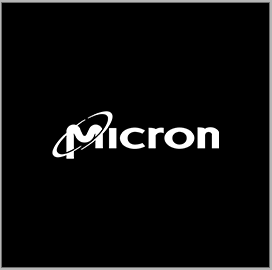 Micron Technology is a renowned leader in transformative memory solutions. Other than products and services for memory, Micron offers semiconductors, hybrid memory cubes, multichip packages, NAND Flash, SSD, DRAM, and NOR Flash.
Micron's cutting-edge technology products have been crucial for many government projects across the United States. Get to know more about Micron Technology's efforts here.
Category: Articles
Tags: Amazon Web Services Analog Devices cloud platform Halyna O'Sullivan Instabase Jordan Feinstein Matt Ryan Micron Technology Oracle Corporation Robert Bredehoft Scott Sweetland