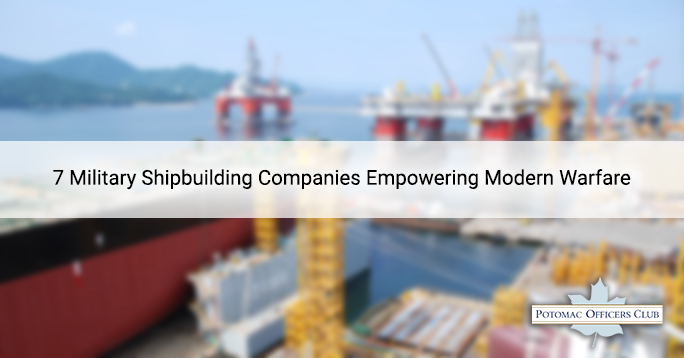 7 Military Shipbuilding Companies: Empowering Modern Warfare
The U.S. military heavily relies on advanced naval vessels and submarines to protect the seas and the nation. Military shipbuilders design, build, and deliver state-of-the-art technology that can effectively operate in the most challenging environments and fulfill various missions. See how these companies are shaping the future of U.S. naval dominance and submarine superiority.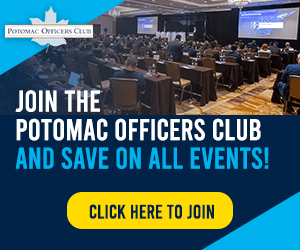 What Are Shipbuilding Military Contractors?
Shipbuilding military contractors are specialized companies that focus on designing, constructing, modernizing, and maintaining military vessels for naval forces. These contractors collaborate with the government and military organizations, particularly the U.S. Navy, to manufacture a variety of ships, including nuclear submarines, aircraft carriers, amphibious ships, and surface combatants. In this process, the SUPSHIPs (Supervisors of Shipbuilding) evaluate the construction and business practices of Navy shipbuilders operating in the private sector.
7 Military Shipbuilding Companies in the Government Contracting Business
Note: The following list of military shipbuilding companies is ranked in no particular order. The selection criteria are based on a variety of factors, including market capitalization, revenue, and overall industry impact. That said, while these are highly regarded in the industry, plenty of other companies also offer exceptional products and services.
Huntington Ingalls Industries
The largest military shipbuilding company in the U.S.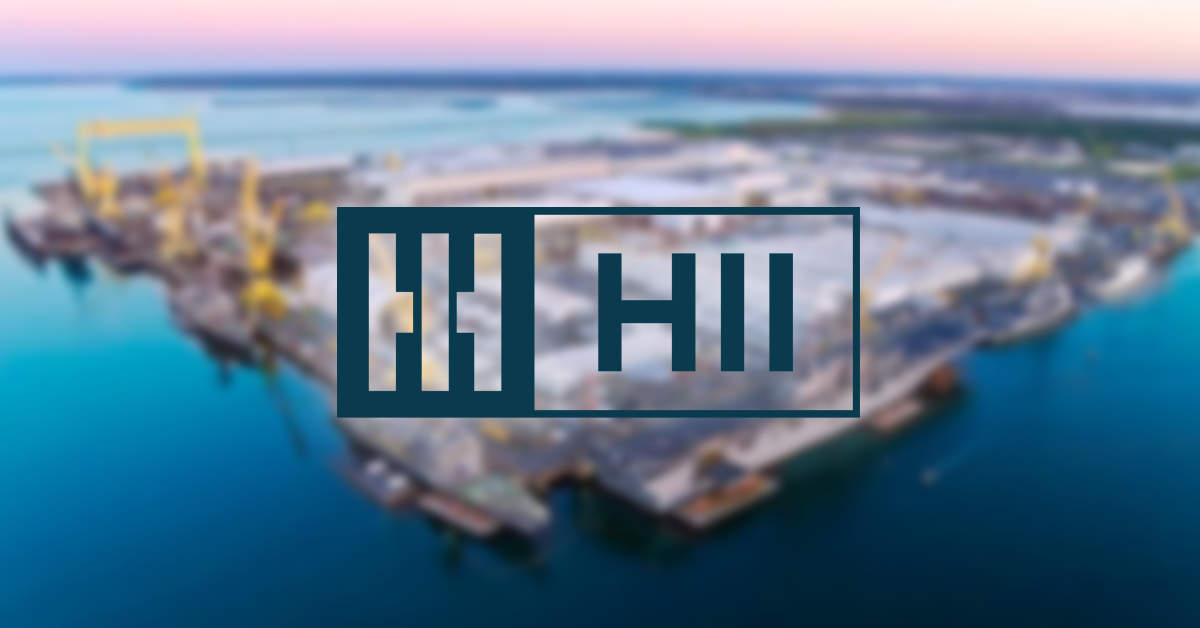 HII, short for Huntington Ingalls Industries, is a renowned global provider of engineering and defense technologies, contributing significantly to U.S. national security advancements. The company specializes in delivering critical capabilities such as naval ships, unmanned systems, and analytics for intelligence, surveillance, and reconnaissance. With a rich history, HII plays a vital role in advancing defense capabilities and ensuring the safety of the nation,
Notable Divisions
Ingalls Shipbuilding

has been designing and producing advanced warships for the surface Navy fleet, the U.S. Coast Guard, Marine Corps, and foreign and commercial customers since 1939. 

Newport News Shipbuilding

, a part of HII, is the exclusive industrial designer, builder, and refueler of nuclear-powered aircraft carriers in the U.S. It's one of only two shipyards with the expertise to design and build nuclear-powered submarines. In addition to the initial construction, NNS provides fleet services for these naval vessels. 
Huntington Ingalls Industries in 2023
In March 2023, the U.S. Navy awarded the Ingalls Shipbuilding division a modification contract worth $1.3 billion. The modification contract is specifically for the detailed design and construction of LPD 32. The initial advanced procurement contract, awarded in June 2022, amounted to $240 million. Combined, the total value of the fixed-price incentive contract now reaches $1.54 billion. LPD 32 is set to replace the U.S. Navy's Harpers Ferry (LSD 49) and Whidbey Island (LSD 41) classes. It will be the third ship in the LPD series to feature a Flight II configuration and the 16th vessel in the San Antonio class. 
General Dynamics – NASSCO
The largest shipyard on the U.S. West Coast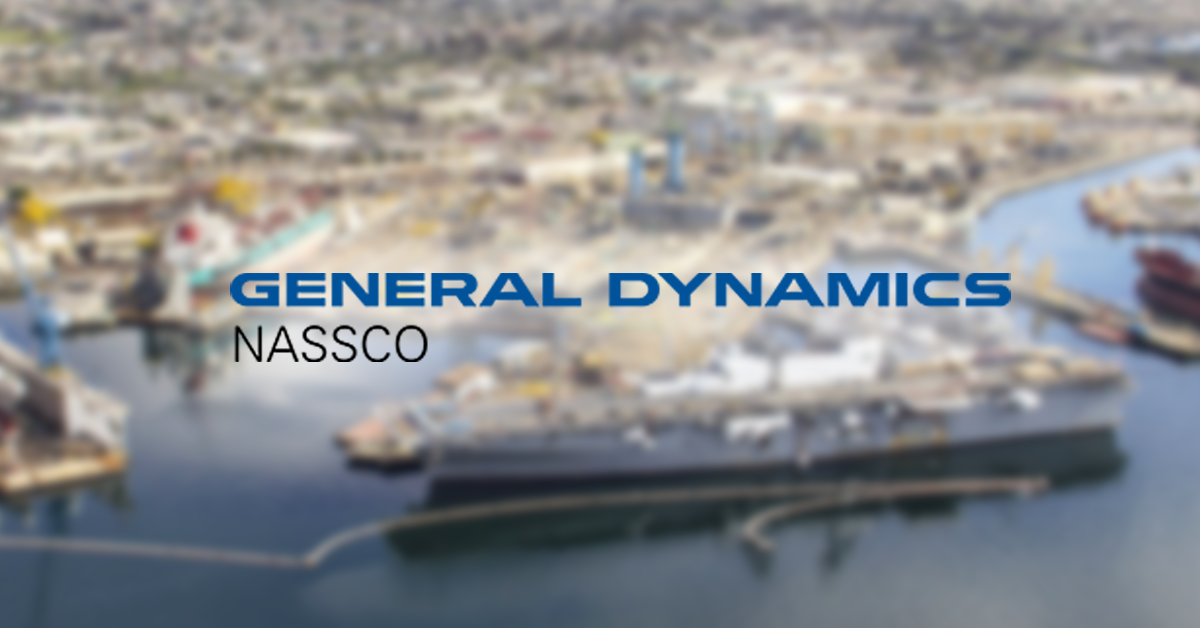 General Dynamics National Steel and Shipbuilding Company, known as NASSCO, is a shipbuilding company under the division of General Dynamics. With a history dating back to 1960, NASSCO has shipyards located in San Diego, Norfolk, Bremerton, and Mayport. The company specializes in the design and construction of auxiliary and support ships for the U.S. Navy, as well as oil tankers and cargo carriers for commercial markets. Notably, NASSCO generates a significant half of its revenue from ship repair work and is a major provider of repair services for the U.S. Navy's global operations.
NASSCO in 2023
In May 2023, General Dynamics NASSCO received a modification to the T-AO contract. This modification enables the construction of the ninth ship, T-AO 213, as part of the John Lewis-class fleet oiler program. The Navy's T-AO ships are designed to help sailors transfer fuel to carrier strike groups while at sea, carry 162,000 barrels of oil, and travel at a speed of 20 knots. This addition complements the previously awarded contracts for the eight ships, bringing the contract's overall value to $5.5 billion for nine ships. The T-AO 213 construction will begin by 2025. 
In April 2023, NASSCO in Norfolk secured an $847 million deal to provide repair, maintenance, and modernization services for the U.S. Navy's aircraft carrier. This contract resulted from the company's 17 years of experience as the Mid-Atlantic's CVN Private Ship Maintenance contractor, demonstrating their reliability and expertise in ship maintenance.
Lockheed Martin 
The world's largest defense contractor since 2001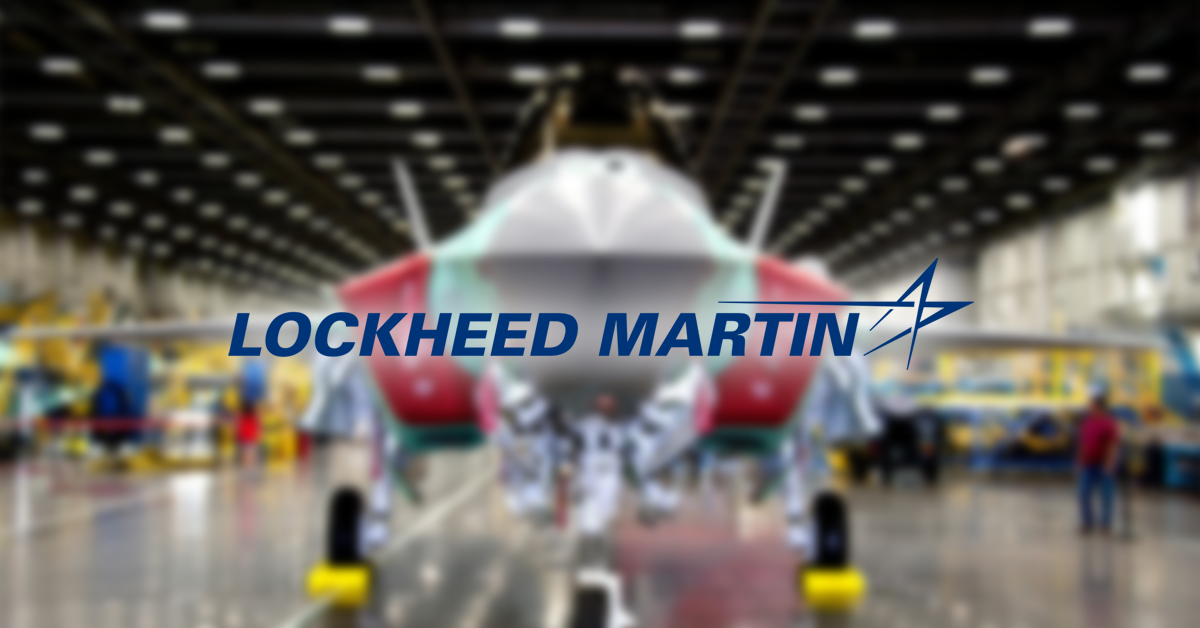 A prominent player in the aerospace and defense sector, Lockheed Martin has a strong foothold in the maritime industry. Its maritime offerings encompass diverse capabilities, such as directed energy, surface combat, joint all-domain operations, hypersonics, electronic warfare, cyber, CD4ISR, and AI. Over the years, the company has demonstrated its adeptness in developing and integrating intricate maritime systems for the U.S. Navy, the Royal Navy, and other naval vessels across the globe.
Lockheed Martin in 2023
In February 2023, Lockheed Martin was awarded a $2 billion contract by the U.S. Navy. The contract's purpose is to equip the Zumwalt-class destroyer stealth ships with the Conventional Prompt Strike(CPS) weapon system. The CPS is a highly efficient hypersonic boost-glide weapon system that can travel at speeds faster than Mach 5. This capability makes it particularly effective against enemy defenses.
The contract also includes providing launcher systems, weapon control, integrated missile components, and platform integration support to provide sailors with the CPS surface-launched, sea-based, hypersonic strike capability by 2025. The contract award came when the U.S. and its rivals actively developed hypersonic weapons. 
BAE Systems
Europe's largest aerospace and defense company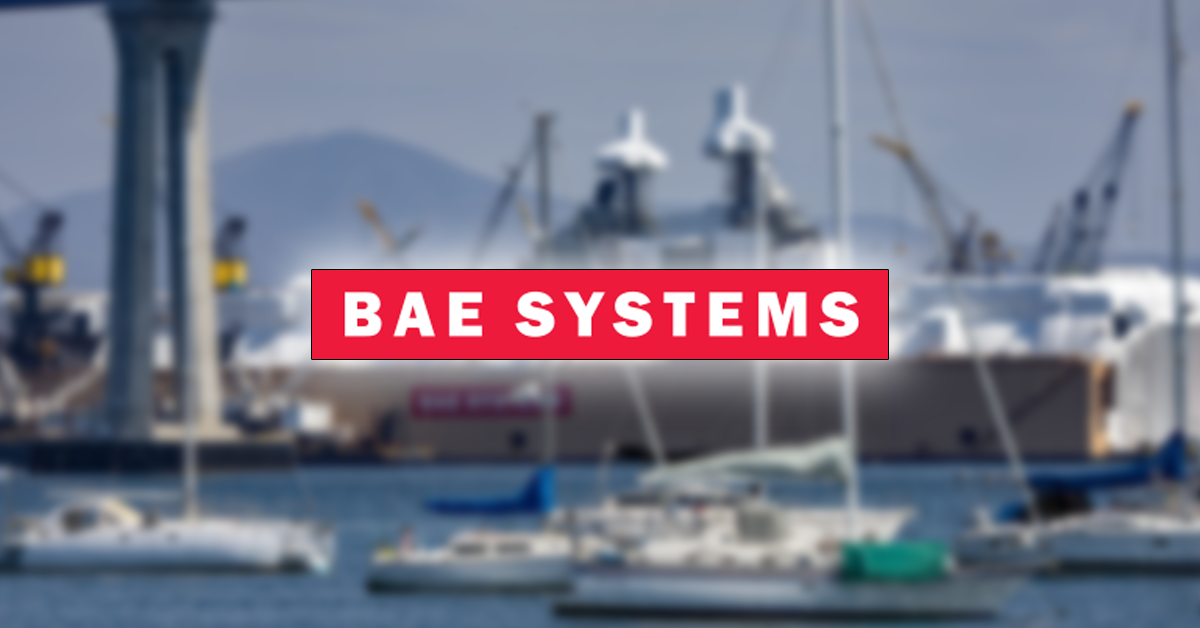 As a leading defense contractor and systems integrator, BAE Systems PLC  is known for providing advanced aerospace, defense, and security solutions for air, land, and maritime domains. The company specializes in designing and manufacturing naval ships, submarines, and state-of-the-art combat systems and equipment.
BAE Systems also offers associated services, including training solutions, maintenance and modernization programs to support ships and equipment in service worldwide and the management of supporting infrastructure. With a dominant position in the U.K. and a top six U.S. Department of Defense supplier, BAE Systems has also established a strong presence in key defense markets—Australia and Saudi Arabia.
BAE Systems in 2023
In March, BAE Systems's Ship Repair business held the "Partner 2 Win" Supplier ceremony to recognize and honor more than fifty outstanding suppliers and subcontractors. These contractors played a crucial role in efficiently supporting U.S. Navy ships and commercial vessels across three ports in 2022.
The Partner 2 Win program is a partnership between BAE System's three shipyards and a nationwide network of suppliers specializing in naval and commercial ship repair. In January 2023, BAE Systems was awarded an estimated $119 million contract to modernize the U.S. Navy's USS Lassen, an Arleigh Burke-class guided-missile destroyer. The deal could potentially amount to $138 million if all options are exercised.
BAE Systems Jacksonville Ship Repair will dry-dock the ship for seven months, during which it will undertake hull preservation, engineering space reconditioning, command and control equipment upgrading, and crew living space refurbishment. The project began in January and will conclude by April 2024.
Northrop Grumman
The largest builder of naval vessels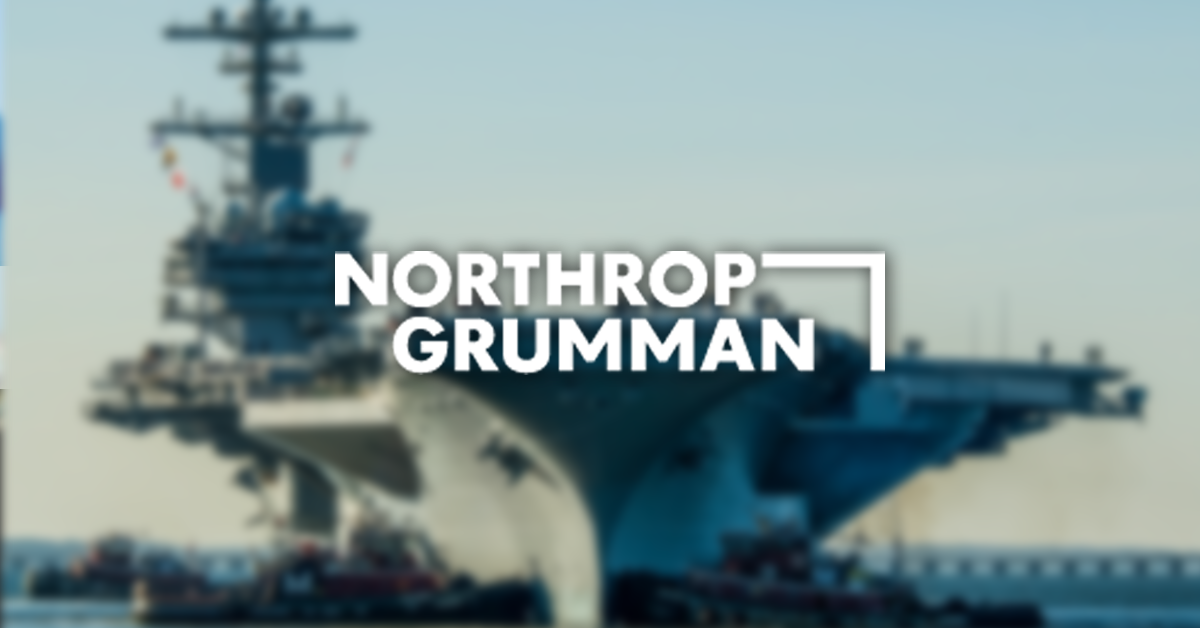 Prominent in Artificial Intelligence and Machine Learning, Northrop Grumman focuses on developing autonomous and intelligent capabilities for marine applications, such as Large Unmanned Surface Vehicles. Northrop's Litton Sector, previously known as Litton Industries, is the world's largest producer of non-nuclear ships for the U.S. Navy. It specializes in designing, constructing, and renovating surface ships globally for government and commercial clients. 
Northrop Grumman in 2023
This 2023, Northrop Grumman is expecting a significant boost in revenue, primarily driven by a surge in demand for weapons. This increased demand can be attributed to the U.S. and its allies procuring more arms and ammunition, as well as providing military aid to Ukraine in response to the Russian invasion.
Despite these developments, the company maintains its earlier forecast of the year, projecting $38 billion in annual sales and a segment operating income ranging from $4.3 to $4.4 billion. Furthermore, Northrop has recently introduced the B-21 "Raider" jet, which marks the beginning of a new series of long-range nuclear bombers equipped with stealth capabilities for the U.S. Air Force.
Fincantieri
Europe's largest shipbuilder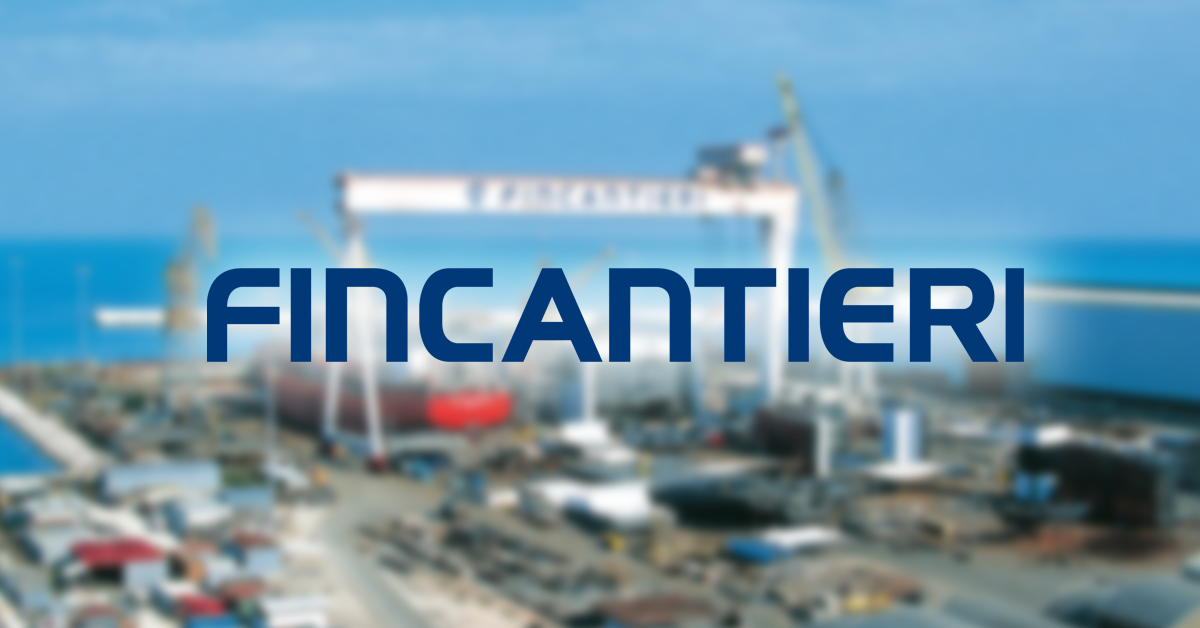 As a ship design and manufacturing company,  Fincantieri offers a diverse range of products, such as Postpanamax, Panama, offshore vessels, passenger ships, merchant ships, yachts, and ferries. It is a subsidiary of the Fincantieri Group, which operates under FINCANTIERI SI Spa, an Italian company specializing in providing innovative and eco-friendly solutions for the marine and industrial sectors. Fincantieri collaborates with the U.S. Navy, Coast Guard, and commercial shipping customers as a leading player and a trusted partner in the maritime industry.
Fincantieri in 2023
In May 2023, Fincantieri's U.S. shipyard, Marinette Marine (FMM), was awarded an estimated $526 million contract to build a fourth Constellation-class frigate for the US Navy. This contract is part of a larger agreement signed in 2020, with a total value of $5.5 billion, covering post-delivery support and crew training. Fincantieri's proposal for this project is centered around the advanced FREMM frigate platform, showcasing their commitment to innovation. The construction of the first Constellation class began in August 2022 and will be delivered by 2026. 
Austal USA
The largest foreign-owned defense exporter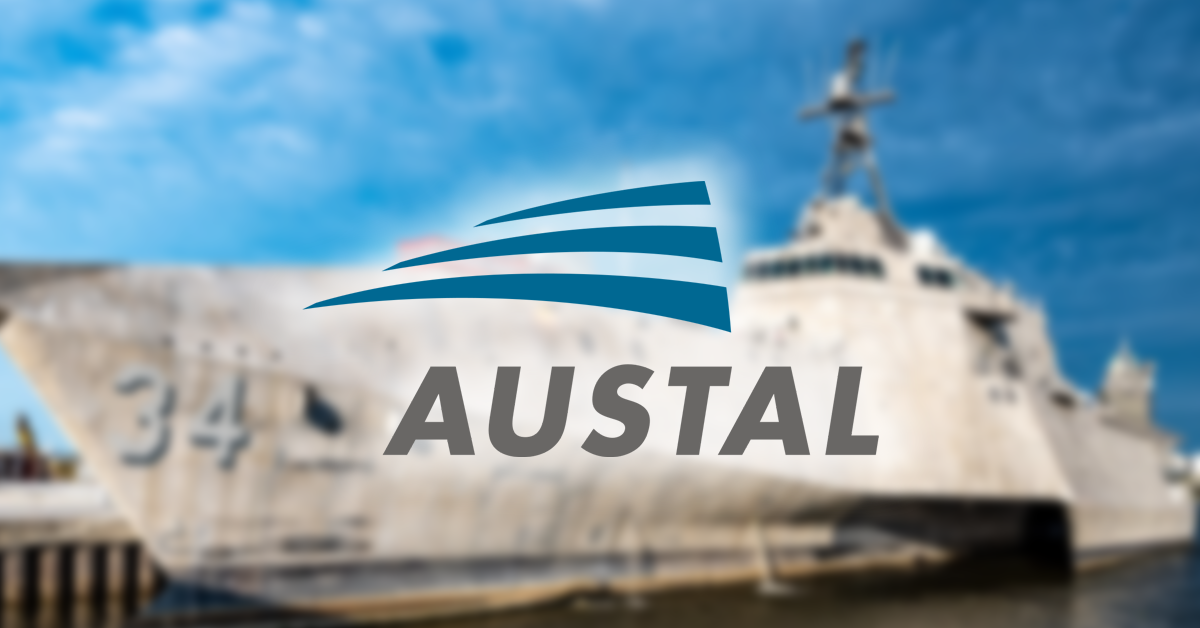 Headquartered in Mobile, Alabama, shipbuilder Austal USA  also has additional facilities in San Diego, Singapore, and Charlottesville, Virginia. The company specializes in utilizing advanced manufacturing techniques and equipment to produce aluminum and steel ships. The company possess expertise in designing and maintaining advanced communication, command and control, and radar systems.
Despite being a foreign-owned subsidiary of Austal from Australia, Austal USA has the ability to work independently and separately on highly-sensitive U.S. defense programs. This is made possible by a Special Security Arrangement, which enables them to operate on these projects while maintaining the necessary security protocols. 
Austal USA in 2023
In May 2023, Austal USA secured an estimated potential $3.2 billion contract to undertake the detailed design and construction of up to seven TAGOS-25 class ocean surveillance vessels, which the U.S. Navy utilizes for passive and active acoustic surveillance against submarines. These ships are critical to the Integrated Undersea Surveillance System (UISS) as they collect important underwater acoustic data.
Additionally, Austal USA recently organized its annual golf invitational at the Robert Trent Jones Magnolia Spring Golf Course, which raised more than $200,000. The event's proceeds will be donated to three local charities in the area—United Way of Southwest Alabama (UWSWA), Mulherin Home, and Eagles Landing.
Category: Articles
Tags: advanced procurement contract artificial intelligence Austal USA B-21 "Raider" jet BAE Systems CD4ISR CPS Department of Defense engineering and defense technologies Fincantieri FINCANTIERI SI Spa FREMM frigate platform General Dynamics government contracting HII Huntington Ingalls Industries Ingalls Shipbuilding Lockheed Martin LPD 32 LSD 41 LSD 49 Military Shipbuilding Military Shipbuilding Companies NASSCO Newport News Shipbuilding Northrop Grumman Shipbuilding Military Contractors T-AO 213 TAGOS-25 U.S. Air Force U.S. National Security U.S. Navy