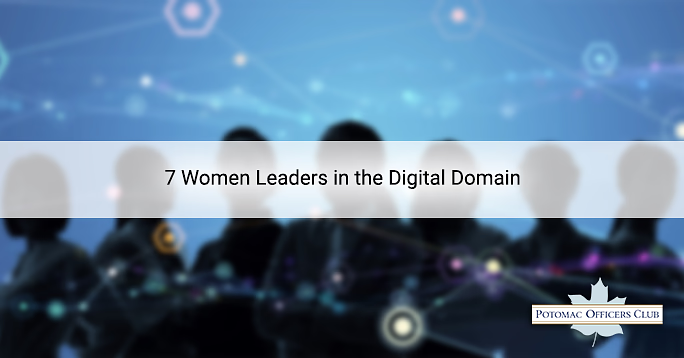 7 Women Leaders in the Digital Domain
Digital solutions, encompassing areas such as cybersecurity, cloud computing, artificial intelligence, and software modernization, have ushered in a new era of problem-solving, customer-centricity, and transformative approaches for organizations across industries.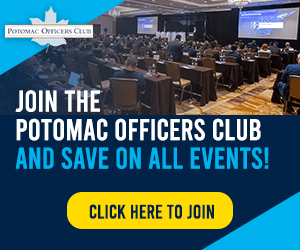 In this dynamic landscape, numerous women leaders have emerged, demonstrating their competence in engineering and spearheading the modernization of high-technology solutions. Their contributions have played a pivotal role in shaping the digital realm and delivering exceptional services to customers.
Note: The following list features esteemed women industry leaders selected based on a comprehensive evaluation of their accomplishments, including their strategic vision, demonstrated impact on the industry, innovative contributions, and leadership prowess. However, this is in no way an exhaustive list. The industry is filled with talented professionals making significant contributions, warranting close attention for their achievements and potential impact.
Jennifer Walsmith, Corporate Vice President of Cyber and Information Solutions at Northrop Grumman
Photo of Jennifer Walsmith at LinkedIn
Jennifer Walsmith has been Corporate Vice President at Northrop Grumman since 2016. She took charge of Northrop Grumman's Space ISR, advanced classified technology, intelligence missions, and cyber technology programs during her previous tenures. In 2016 and 2021, Walsmith played a seminal role in drawing billions worth of revenue by spearheading various Northrop Grumman portfolio programs.
As Corporate Vice President of Cyber and Information Solutions, Walsmith oversees the development of initiatives worth $600 million, with an emphasis on cyber survivability, cyber solutions, crucial infrastructure, autonomy, and digital speed. She applied these competencies in developing Northop Grumman's new multifunction, converged sensing capabilities for battlespaces in air, land, sea, and cyberspace.
Northrop Grumman successfully demonstrated its new Converged Sensors with third-party hardware and software and open-infrastructure, platform-agnostic systems on December 6, 2022, at the PAX River Military Installation in Maryland. Through the testing process, Walsmith highlighted that the need for new converged sensors is driven by the new "speed of fight" crucial for effective warfare in all domains and efficient relay of communications, intelligence, and operational data with multiple platforms.
Jessica Tavasti Davis, Chief of Staff of Federal Civilian Sales at Microsoft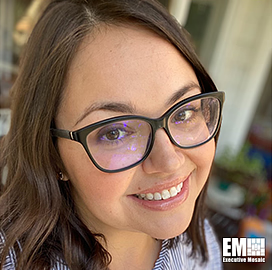 Photo of Jessica Tavasti Davis at LinkedIn
Jessica Tavasti Davis has been a vital member of Microsoft since joining the company in 2008. With over 15 years of experience in various fields including cloud computing, federal marketing, business applications, mobility solutions, civilian sales businesses, and Microsoft's customer relationship management (CRM) and line of business (LOB) applications, she brings a wealth of expertise to her work.
In her current role as the Chief of Staff of Microsoft's Federal Civilians Sales segment, Tavasti Davis leads all activities related to federal and civilian sales businesses. Her key objectives include ensuring the efficient delivery of strategies, achieving core priorities, surpassing fiscal targets, and ensuring government transformational efforts adhere to national government policies. Among the federal programs under her purview are Cloud Smart, the American AI initiative, and the President Management Agenda.
Tavasti Davis is actively involved in the American Council for Technology and Industry Advisory Council (ACT-IAC) and contributes to their mission. In a blog podcast, she emphasized the importance of diversity, equity, inclusion, and access are pivotal for the innovation of emerging technologies. Additionally, she highlighted that ACT-IAC liaisons under the Accelerator group are working on next-generation technologies, such as Blockchain, AI, IoT, DevSecOps, and Quantum, for the federal government.
Kristen Summers, Operating Unit Chief Technology Officer at Microsoft Federal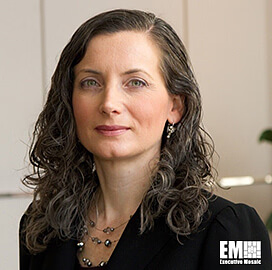 Photo of Kristen Summers at LinkedIn
Kristen Summers is the Operating Unit Chief Technology Officer at Microsoft Federal, the business arm of Microsoft dedicated to providing solutions that support critical government missions. 
Having held the position since 2022, Summers applies over 20 years of experience in AI and data science to her role. She has acquired her expertise through previous roles at IBM, CACI International, and Thompson Corporation.
Looking ahead into 2023, Summers and her team are actively working on integrating AI and analytics with collaboration tools, deep neural networks, and ethical AI practices. The objective of merging these applications is to establish consistent teamwork and efficient problem-solving tactics for complex circumstances.
Gina Scinta, Deputy Chief Technology Officer at Thales Trusted Cyber Technologies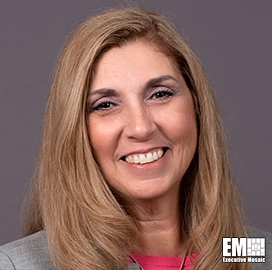 Photo of Gina Scinta from Official Thales TCT Website
Gina Scinta is an information technology veteran with over 30 years of experience in cybersecurity, data key management, and world-class encryption for the commercial and federal sectors. As a vital part of Thales Trusted Cyber Technologies (TCT) since 2010, Scinta has held senior leadership roles overseeing system protection, sales engineering, cybersecurity, and other IT capabilities.
In her current role as Deputy Chief Technology Officer, Scinta oversees collaboration initiatives with organizations, such as ACT-IAC and the National Cybersecurity Center of Excellence. Additionally, Scinta helps customers adopt Thales TCT's capabilities to fortify their cybersecurity needs and address cyber realm problems.
In a November 2022 interview, Scinta highlighted that government agencies should adopt multifactor authentication and crypto-agile platforms and implement enhanced access controls to fortify their data security measures by applying quantum-resistant standards and classic cryptography applications. Through these solutions, Scinta noted that agencies would adequately protect data, comply with national government regulations, and mitigate present and future cyber vulnerabilities.
Margaret Hallbach, Senior Vice President of the Public Sector at Verizon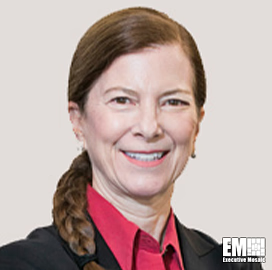 Photo of Margaret Hallbach from Official Verizon Website
Margaret "Maggie" Hallbach has been an instrumental part of Verizon's leadership team since 2006. During her 10-year career at the telecommunications company, Hallbach acquired valuable experience in leadership, sales development, process engineering, project and service management, and government and education operations.
Hallbach's current tenure as Verizon's Senior Vice President of the Public Sector entails the responsibilities of bolstering partnerships with federal, local, state, education, and public safety clients, delivering technology services and solutions, and leading government contract wins. Executive Mosaic named Maggie Hallbach one of the 2023 Wash100 winners for her leadership in helping Verizon win the massive Enterprise Infrastructure Solutions (EIS) contracts.
Under these contracts, Hallbach and her team are tasked to develop 5G-powered platforms suited for the future-readiness efforts of public safety agencies. In addition, they'll work on modernizing the Department of Defense's network speeds and infrastructures.
Dr. Tamara Nall, Chief Executive Officer of The Leading Niche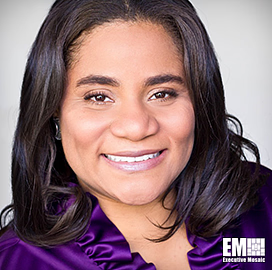 Photo of Dr. Tamara Nall at LinkedIn
Dr. Tamara Nall is the Chief Executive officer of The Leading Niche (TLN), a company specializing in utilizing data and consulting services and providing "actionable intelligence" for government customers in domestic and international markets.
Founded in 2007, TLN has garnered awards recognizing its seminal contribution to innovating research efforts and providing class-leading IT solutions to propel government mission success. Nall also bagged several awards reflecting her leadership skills and prowess in artificial intelligence, federal cybersecurity tactics, and driving business growth.
TLN partnered with SPAARK, an SBA-certified Small Business owned by the Native Hawaiian Organization (NHO), on January 5, 2023, to implement their cutting-edge technology solutions with a centralized acquisition process allowing direct/sole source awards worth $22 million for civilian agencies and $100 million for federal defense agencies. For Dr. Nall, this partnership propels both companies to develop more robust, reliable, and streamlined IT capabilities for customers.
Dr. Pragyansmita Nayak, Chief Data Scientist at Hitachi Vantara Federal
Photo of Dr. Pragyansmita Nayak at LinkedIn
Dr. Pragyansmita Nayak has held the position of Chief Data Scientist at Hitachi Vantara Federal since October 2018. She holds more than 20 years of experience working on artificial intelligence, data management, and business analytics solutions and various Hitachi Vantara platforms for the Department of Defense and other federal and civilian agencies.
With AI, ML, and data analytics significantly altering how defense and civilian government agencies work, Dr. Nayak shared her insights on the groundbreaking technologies and tools federal customers should look out for. 
She emphasized the significant impact that future federal missions and work processes of government agencies would experience through capabilities such as metadata management, unstructured data storage, natural language processing merged with deep learning, and machine learning-enabled automation with human awareness. 
These advancements have the potential to revolutionize how government agencies handle data, derive insights from unstructured information, and automate tasks, ultimately enhancing their efficiency and effectiveness in fulfilling their missions.