Acquia Leaders, Founders, and Executives: Who Are They?
Acquia is a leading software and applications company that offers an extensive portfolio of solutions tailored for clients in the education, real estate, information technology, and federal government sectors. The company's comprehensive portfolio includes cloud computing, data management programs, content management systems, data management programs, and security and compliance software.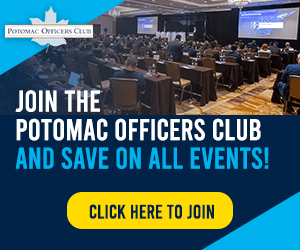 Acquia has earned a reputation as a trusted software development company and federal contractor, thanks in large part to its team of executives and leaders. Learn more about Acquia leaders, founders, and executives here.
Acquia's Executive Leadership Team
Acquia has professionals dedicated to delivering top-notch and innovative digital platforms that provide resiliency, integration, agility, and the speed of the web to ensure customer success. Here is the rundown of Acquia's management team.
Stephen Reny, President, and Chief Executive Officer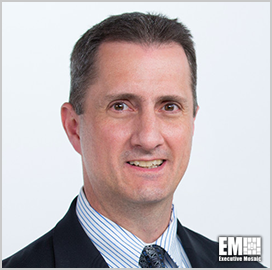 Stephen Reny assumed the position of President and CEO at Acquia in January 2023. In his current role, Reny oversees Acquia's management, government, and global SaaS business operations.
Reny joined Acquia in 2018, initially serving as Chief Operating Officer. With a career spanning more than 30 years, he brings a wealth of expertise in technology, finance, private equity, and corporate and investment banking. Reny gained valuable leadership experience during his previous roles at HP Software and Micro Focus.
Dries Buytaert, Co-founder, Chief Technology Officer, and Chief Strategy Officer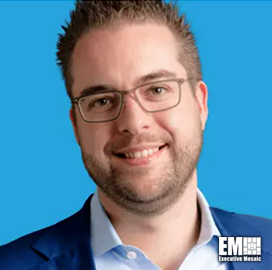 Dries Buytaert is the current Chief Technology Officer and Chief Strategy Officer of Acquia. He is not only a founder of the company, but also the original creator of Drupal, a technology widely used for building websites and other digital platforms. As a result of his pioneering work, Acquia has emerged as a leading provider of Drupal cloud solutions, serving both private and federal sectors.
Buytaert's invention of Drupal and his extensive involvement in open-source software development have earned him several prestigious accolades: a) Young Global Leader World Economic Forum in 2013, b) CTO of the Year by the Massachusetts Technology Leadership Council in 2014, and c) DataNews' Belgian ICT Personality in 2014.
Chris Andersen, Chief Financial Officer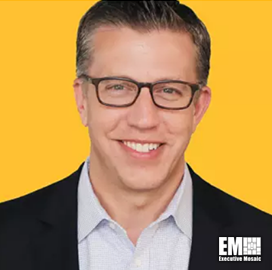 Chris Andersen has been Acquia's Chief Financial Officer since April 2018. He is in charge of overseeing the company's legal functions, IT operations, facilities management, global finance matters, and information security systems.
With a background as a Certified Public Accountant, Andersen brings more than 20 years of financial leadership experience, specifically in the field of enterprise software companies. Prior to joining Acquia, he utilized his expertise at notable organizations such as Novell, Progress Software, and Akamai Technologies, honing his skills and knowledge in the domain.
Chris Doggett, Chief Revenue Officer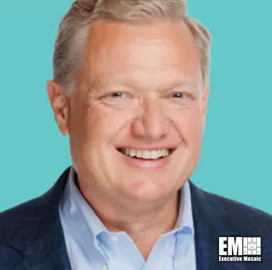 Chris Doggett was appointed Chief Revenue Officer of Acquia in 2020. He is responsible for all of the company's revenue-generating operations, including all global sales–field sales, inside sales, channel sales–, sales operations, account management, and solutions engineering.
With over 20 years of experience, Doggett possesses a wealth of expertise in leadership, sales, venture capital funds, strategic partnerships, and B2B functions. His extensive background in enterprise technology sales leadership enables him to drive company revenue and foster sustainable profitability initiatives at Acquia.
Jennifer Griffin Smith, Chief Marketing Officer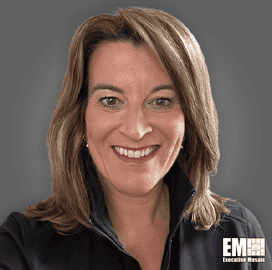 Jennifer Griffin Smith became Acquia's Chief Market Officer in April 2023. She spearheads the company's marketing operations, product marketing, global marketing organization, marketing communications, and go-to-market strategies for new businesses and clients.
Griffin Smith's appointment as CMO has been instrumental in Acquia's efforts to deliver tailor-fitted digital solutions for customers and add exceptional value to a digital future. Drawing from her 20 years of professional experience, to grow Acquia's business acumen, improve marketing return on investments, and produce high-performing, award-winning teams.
Heather Hartford, Chief People Officer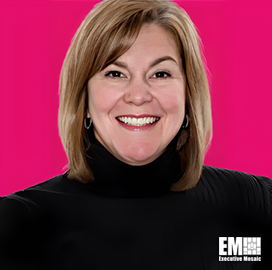 Heather Hartford has accumulated over two decades of experience in talent acquisition, human resources, and retention and development. As Acquia's Chief People Officer since May 2015, Hartford is responsible for building and sustaining the company's global team and culture.
Hartford's competence in human resources, talent acquisition, and digital solutions stems from her previous stint as Chief People Officer for Rue La La from 2009 to 2015 and Digitas from 1997 to 2009.
Vangie Cleversey, Chief Delivery Officer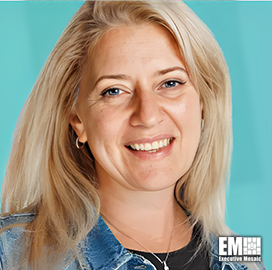 Vangie Cleversey is the current Chief Delivery Officer of Acquia. She oversees the global teams providing support, onboarding, training, professional services, and technical account management operations.
Before joining Acquia, Cleversey honed her skills in growing client relationships, propelling cross-company customer success initiatives, and delivering professional customer services in her former work positions. She applied her 25-year experience in her previous work at Mobiquity Inc., Optaros, and Molecular Inc.
Matthew Gonnering, Senior Vice President and General Manager of Acquia DAM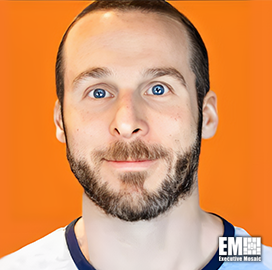 Matthew Gonnering's career at Acquia began after holding executive leadership roles at Widen, a company that specializes in product information management and digital asset management. When Acquia acquired Widen in 2021, Gonnering transitioned to the role of Senior Vice President and General Manager of Acquia's digital asset management (DAM) in September of that year.
In his current tenure, Gonnering's main focus is helping customers effectively utilize Acquia's open-source cloud platforms to organize their content. Drawing from his 13-year experience as CEO of Widen, he leverages his expertise to drive revenue growth, practical efficiency, software growth, and merger and acquisition processes.
Jim Shaw, Senior Vice President and General Manager of Drupal Cloud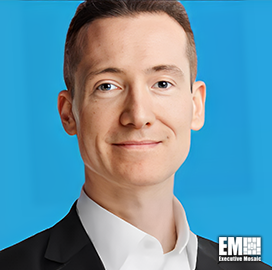 Jim Shaw has been part of Acquia since 2011, initially serving as the General Manager of the Europe, Middle East, and Africa (EMEA) market segments. Over the years, he took on various presidential roles within Acquia, overseeing Customer Success, Engineering Solutions, and Worldwide Account Management.
As the Senior VP and General Manager of Acquia's Drupal Cloud, Shaw is responsible for all operations and capabilities related to the open-source cloud platform. His responsibilities include ensuring that customers receive maximum value from their Drupal cloud solutions.
Mark Picone, Senior Vice President and General Manager of Marketing Cloud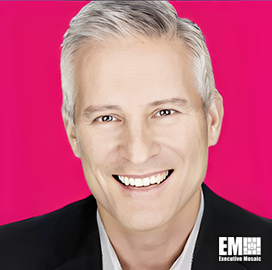 As the current Senior Vice President and General Manager of the Marketing Cloud division, Picone oversees the expansion of Acquia's marketing cloud platform. His primary goals include strengthening revenue growth, fostering customer loyalty, and enhancing customer relationships.
Picone brings extensive expertise to his role, with a distinguished career in the software industry. He has a wealth of experience in marketing, client management, data strategies, and governance and analytics. Before Acquia, he assumed executive leadership roles at notable companies such as Adobe, Harte-Hanks Direct Marketing, and Experian Marketing Services.
(Above Executive Photos from Acquia Official Website)
About Acquia
Acquia is a software-as-a-service (SaaS) company based in Boston, Massachusetts, founded by Dries Buytaert and Jay Batson to deliver technical support for Drupal. Drupal is a free and open-source web content management platform designed to make complex web designs simpler and more scalable.
With 20 years of extensive industry experience, Acquia empowers the largest and most ambitious enterprises to embrace innovation and cultivate purposeful business and client relationships.
Category: Articles
Tags: Acquia Chris Andersen Chris Doggett Dries Buytaert Heather Hartford Jennifer Griffin Smith Jim Shaw Mark Picconey Matthew Gonnering Stephen Ray Vangie Cleversey