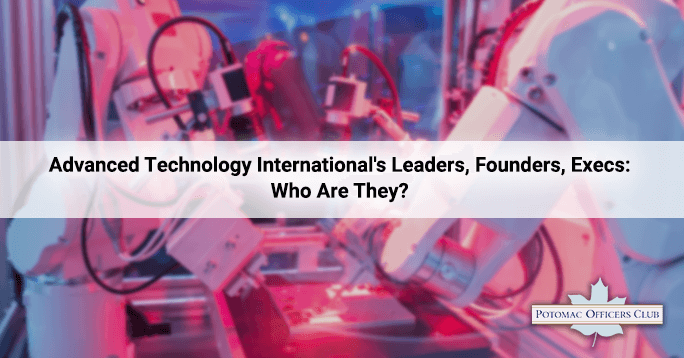 Advanced Technology International's Leaders, Founders, Execs: Who Are They?
Advanced Technology International Leaders, Founders, Execs: Who Are They? They are exemplary professionals behind cutting-edge research and development of various warfighting systems and technologies.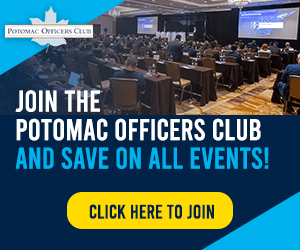 Advanced Technology International (ATI) began as an operating division of the South Carolina Research Authority (SCRA). It specializes in providing innovative research and development (R&D) services to federal government agencies and military divisions across the United States.
Advanced Technology International's Leaders, Founders, Execs 
The executives and leaders of Advanced Technology International have extensive experience in business strategy development, multidomain missions, and working closely with the military and the federal government.
Outlined below are the leaders and executives of Advanced Technology International.
Chris Van Metre, President & CEO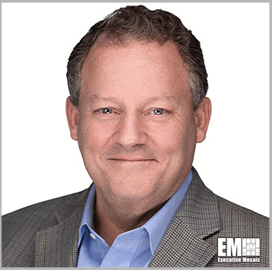 Chris Van Metre has been a vital member of Advanced Technology International since 2005, with his first positions being in the Project/Program Management and Business Development departments. He became ATI's President and Chief Executive Officer in 2012 and has spearheaded the R&D company ever since.
Van Metre's responsibilities include strategic road mapping, technology development planning, and multi-organizational and multifaceted consortia formation. His appointment at ATI has been seminal to the company's alliances with stakeholders from the academia, industry, and federal sectors. Among his significant contributions to Advanced Technology International was leading the company's growth of annual revenues worth $150 million to $1.5 billion.
Prior to joining Advanced Technology International, Van Metre spent 20 years of active service in the US Navy. He holds a bachelor's degree in aerospace engineering from the University of Notre Dame.
Mica Dolan, Chief Operating Officer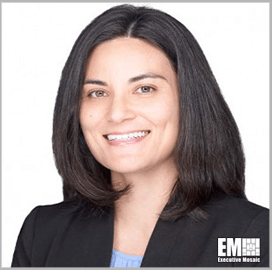 Mica Dolan joined Advanced Technology International in 2004, where she managed contracts and subcontracts until 2018. Her subsequent role was as Vice President of Contracts and Procurement, in which she took charge of ATI's multi-billion dollar portfolio and negotiation and procurement functions.
After 18 years of handling contracts, Dolan achieved a significant milestone in her career when she was appointed as Chief Operating Officer in March 2022. Her current role entails developing, implementing, and leading business operations and practices across ATI. Added to that, Dolan oversees the establishment of policies that agree with the company's mission and vision.
Dolan applies her extensive experience in procuring crucial government contracts and programs to fulfill her responsibilities. By bolstering ATI's operations and partnerships with the government, Dolan contributes to equipping the company to solve tough national problems.
Julia Martin, Chief Financial Officer and Treasurer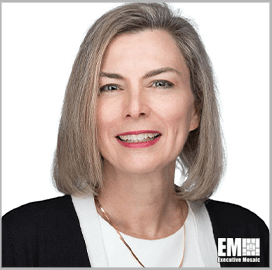 Julia Martin has held the positions of Chief Financial Officer and Treasurer since 2016. Her current responsibilities include providing financial leadership, supervising all financial operations, and acting as liaison between ATI and stakeholders and external auditors.
Prior to her current position at Advanced Technology International, Martin served as CFO for the SCRA, and as Treasurer for SC Launch Inc. Her previous responsibilities were similar to her current ones, with the addition of proposal and pricing development, analyses and management reporting, financial research, and compliance and auditor performance management.
Outside of ATI, Martin is a member of the Financial Executives Institute, the Institute of Management Accountants, and the National Association of Corporate Directors. She is also the Finance Committee Chair of the Board of Directors for Shield Ministries.
Keith Sauls, Chief Management Officer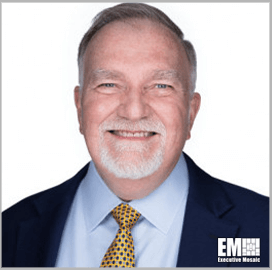 Keith Sauls is a distinguished industry veteran with decades of experience in various fields. His professional background encompasses security, weapon systems, recruitment, human resources, information technology, and corporate communications.
Sauls joined ATI in 2019 as Executive Vice President of Business Services and Compliance. Appointed Chief Management Officer of ATI in 2020, he currently oversees the development and implementation of ATI's strategic plans. In addition, he takes charge of identifying growth opportunities, assessment of risks, monitoring of performance, and the assurance of the company's position for success.
Prior to joining Advanced Technology International, Sauls was part of ANSER's executive team for 13 years. He assumed various roles focused on homeland security, business services, and business operations.
Sauls' extensive experience in the federal government space is due to his previous experience at the United States Navy. During his active time as Assistant Deputy Director, Sauls took charge of the policy and planning for the Joint Staff with the War on Terrorism and Combating Weapons of Mass Destruction, Counterproliferation, and Nonproliferation Directorate.
Shawn Gore, Sr. Vice President, Program Management Officer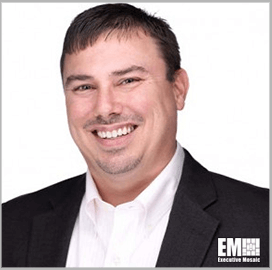 Shawn Gore has been a valuable leader of Advanced Technology International's Program Management Office since 2007. He began his career as Program Manager before ascending to Senior Vice President in 2022.
In his role, Gore oversees all of the strategic and operational functions related to ATI's programs. His leadership includes knowledge management, process improvement, monitoring and evaluation, and communications and network development. Added to that, Gore acts as a liaison between the company and external and internal stakeholders.
Other than ATI's Program Management Office, Gore served as the Senior Vice President of the Armament Technologies Division. He applied his experience as a Civil Engineer Officer at the US Air Force to lead the coordination and implementation of solicitation processes and contracting efforts.
Mike Atkinson, Vice President, Medical & Information Management Division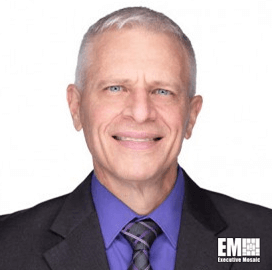 Mike Atkinson is a former Master Chief Petty Officer at the US Navy with more than 20 years of experience as a nuclear operator, nuclear instructor, and senior enlisted adviser. He applies his decades-long professional background to fulfill his current responsibilities as Advanced Technology International's Vice President of the Medical & Information Management Division.
In his current role, Atkinson leads the company's portfolio on health sciences, homeland security, and electromagnetic spectrum technology. Under Atkinson's purview is bolstering warfighter capabilities and national security through the development of innovative technologies, as well as portfolios encompassing education exchanges, research collaborations, and business partnerships.
Before leading ATI's Medical & Information Management Division, Atkinson served as the lead of the Sea, Air and Space Division. He holds a Bachelor of Science and Applied Science Technology degree in Nuclear Engineering from Thomas Edison University and a Bachelor of Science in Engineering Physics from the University of Kansas.
Chad Bryant, Vice President, Sea, Space & Air Division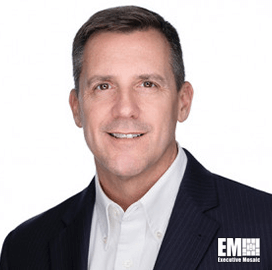 Chadwick "Chad" Bryant is the current Vice President of Advanced Technology International's Sea, Space & Air Division. His responsibilities include managing Other Transaction (OT) consortia and a DARPA-bankrolled consortium designed for satellite standards development.
Among Bryant's notable contributions to ATI is leading the development of the Information Warfare Research Project (IWRP) Consortium and the Undersea Technology Innovation Consortium (UTIC). Through these consortia, Bryant helped manage and develop innovative technologies that enhance warfighter capabilities for the Navy and Air Force, as well as bolster homeland security efforts.
Before delving into the private sector, Bryant served in the US Navy for four years. He holds a Master of Business Administration degree from Jacksonville University and a Master of Arts in National Policy and Strategic Studies from the US Naval War College.
Paul Dudley, Vice President, Armament Technologies Division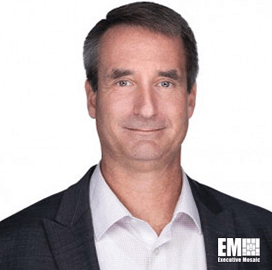 Paul Dudley is a former US Air Force test pilot with extensive experience in navigating the earliest mobility combat missions. After 20 years of active service, Dudley joined SCRA in 2018 as Program Manager, then Advanced Technology International in 2019 as Vice President of the Armament Technologies Division and Managing Director of the Vertical Lift Consortium.
In his current role, Dudley spearheads the coordination and implementation of solicitation processes and single-point contracting activities for various ATI programs. These initiatives include the Department of Defense Ordnance Technology Consortium, the Aviation and Missile Technology Consortium, the Naval Energetics Systems and Technologies Consortium, and many more.
Other than his stints at the US Air Force and Advanced Technology International, Dudley gained valuable experience working with the military and military officers at The Citadel and TRU Simulation + Training. 
Dudley graduated with a bachelor's degree in Political Science from the United States Air Force Academy, a Master's Degree in Management from Troy University, and a Master's Degree in Air Mobility from the Air Force Institute of Technology.
Matt Laudon, Vice President, TechConnect Division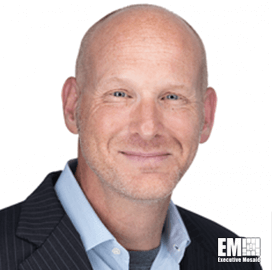 Matt Laudon is a technology and national security leader who founded TechConnect and served as its Chief Executive Officer for 25 years before Advanced Technology International acquired it in 2021.
As the Vice President of ATI's TechConnect Division, Laudon oversees the company's open innovation and technology scouting solutions. Additionally, he leverages his extensive experience as TechConnect's leader to handle nonprofits covering nanotech, cleantech, and defense innovation.
Prior to his TechConnect stints, Laudon gained 24 years of valuable experience as an executive director at the Nano Science and Technology Institute (NSTI) and as a research scientist and the lead of technology commercialization at other technology companies, such as CleanTX, National Security Technology Accelerator (NSTXL), and Swiss Federal Institute of Technology – Lausanne (EPFL).
Marty Ryan, Vice President, Naval Technologies Division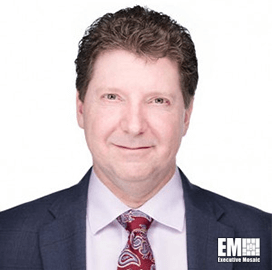 Matty Ryan has been a valuable member of Advanced Technology International's executive leadership team since 2005. He currently serves as the Vice President of the Naval Technologies Division and the Executive Director of three of ATI's Navy ManTech Centers of Excellence.
Ryan currently leads four major naval programs, namely the Naval Shipbuilding Research Program (NSRP), the Composites Manufacturing Technology Center (CMTC), the Center for Naval Metalworking (CNM), and the Naval Shipbuilding and Advanced Manufacturing Center (NSAM).
Also under his purview is spearheading the centers' overall operations, as well as the project formulation process, technology transfer, and the centers' roles in the US Navy's needs identification process.
Ryan's expertise in naval technologies and operations stems from his professional experience at the Naval Air Systems Command (NAVAIR). He began his tenure as NAVAIR ManTech Program Manager in 1999, then transitioned as ONR Science Adviser to Marine Corps Forces Pacific in 2003.
Mike Stebbins, Vice President, Manufacturing & Threat Countermeasures Division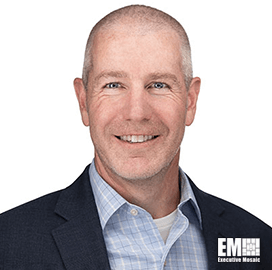 Mike Stebbins has been a valuable member of Advanced Technology International since 2015, with his first stint being the Director of Operations. He currently serves as the Vice President of the Manufacturing & Threat Countermeasures Division, a position he has held since 2022.
In his role, Stebbins leads ATI's $20 billion portfolio of Other Transaction (OT), Federal Acquisition Regulation (FAR), and Cooperative Agreement programs. This portfolio encompasses prototyping efforts for medical countermeasure development, efforts to enhance forging and casting industries, maintaining weapon system readiness, and reducing metallic aircraft costs.
Before assuming his present position, Stebbins had been involved in SCRA's program management, business development, and manufacturing and design consortia for nine years. He also took on leadership roles at MeadWestvaco, GEL Laboratories, and Alcon Laboratories.
Kelly Cusanelli, Vice President, Human Resources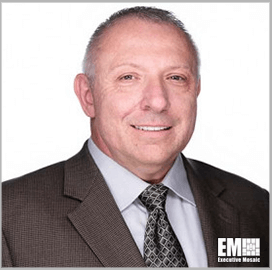 Kelly Cusanelli is a former US Army Command Sergeant Major with 25 years of experience leading military personnel. He joined ATI in 2012 and has served as the Vice President of Advanced Technology International's Human Resources (HR) division since then. His present duties include supervising teams, providing guidance, and focusing and setting priorities for work.
Prior to joining ATI, Cusanelli held various positions at SCRA's human resources department. Since then, he has applied years of experience in HR operations, strategic workforce planning, and ethics and compliance to fulfill his role in managing all HR operations and organizations within the R&D company.
Outside of SCRA and Advanced Technology International, Cusanelli served as Law Office Manager at Washoe County District Attorney's Office. In this capacity, he provided direct and indirect supervision to over 100 support staff, managed HR operations for over 200 employees, and contributed to the office's strategic planning process, annual budget, and emergency plan development.
Mike Johnson, Vice President, Information Technology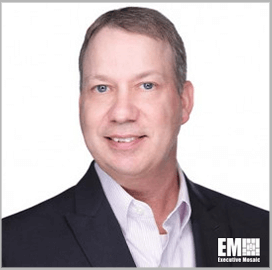 Mike Johnson is a seasoned industry veteran with over 20 years of experience in the information technology domain. His first stint with SCRA was as an IT Architect from 2005 to 2015 before subsequently joining Advanced Technology International.
Johnson currently serves as ATI's Vice President of Information Technology. He provides executive oversight for the strategic direction and all IT aspects of the company's information systems. Added to that, Johnson applies his programmatic and technical skills to bring teams together and lead them to develop and deliver secure solutions that cater to customers' needs.
Before joining Advanced Technology International, Johnson served as Senior Systems Engineer at DCS from 2000 to 2005. In this role, he managed a team of network engineers, led the implementation of network project initiatives, and provided technical supervision to clients in the medical, law, education, and manufacturing industries.
Katrina Kenny, Vice President, Contracts & Procurement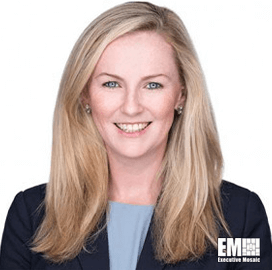 Katrina Schiefer Kenny has been handling Advanced Technology International's contracts and procurement processes since 2013. She began her career as a Contracts Manager and gained 10 years of experience seminal to her current role as Vice President of Contracts & Procurement.
Kenny's responsibilities include managing all of ATI's prime contacts and subcontracts, negotiating with universities, industry partners, and government agencies, and organizing and training over 50 contracts and procurement personnel; under Kenny's leadership, Advanced Technology International gained contract awards totaling $16 billion.
Kenny's expertise in handling prime government contracts stems from her previous experience at ATI's Armaments division. Back then, she took charge of several OTAs awarded by the US Army and Navy and the Department of Homeland Security (DHS). Added to that, Kenny was involved in the formation of various consortia, the startup of OTA-based consortia, negotiation terms with government agencies, and the execution of the OTAs.
Elaine Sumera, Vice President, Business Development & Communications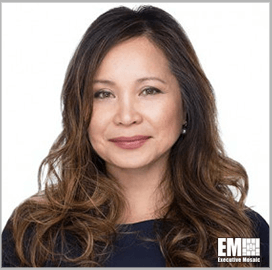 Madelaine "Elaine" Sumera, a Potomac Officers Club member, has been the Vice President of the Business Development & Communications division at Advanced Technology International since 2021. She joined the company in 2019, with her previous position being Director of Business Development.
In her present role, Sumera oversees the evaluation of potential business ventures, assistance of clients and partners, development of new market opportunities, and creation of new opportunities from existing ones. She applies her prowess in quality assurance and regulatory compliance work, particularly in medical programs and pathology operations, to fulfill her current capacity.
Sumera developed her expertise in applied biology and medical programs during her tenures as Deputy Director at Penn State University and Medical Director at the Defense Threat Reduction Agency. Additionally, she served more than 10 years as a flight commander at the US Air Force.
Michelle Crawford, Vice President and General Counsel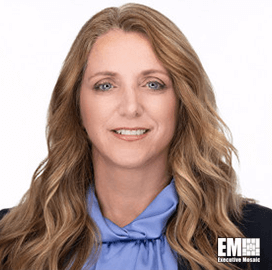 Michelle Crawford assumed the role of Vice President of Corporate Counsel at Advanced Technology International in 2022. An attorney by profession, Crawford serves as the firm's general counsel, providing guidance to allay legal risks and costs, reduce litigation exposure, ensure legal compliance, and safeguard company assets.
Part of Crawford's responsibilities is to establish an annual legal budget, conduct legal reviews, assist in real property and lease negotiations, and coordinate responses to non-standard government relations and documentation by the Legal Department.
Before joining ATI, Crawford was Chief Administrative Officer and general counsel for Technologists Inc., an international firm specializing in engineering, construction, and consulting management.
Crawford served 20 years in the US Army for over 30 years, having served as District Counsel for the Corps of Engineers for four years, in the Judge Advocate General's Corps for 14 years, and on active duty in the Army for 16 years.
(Above Executive Photos from the Official Advanced Technology International Website)
Advanced Technology International Board of Directors
Below are the current members of ATI's Board:
Charles B. Young

, Rear Admiral USN Ret. and Chairman of the Board

Aaron Hughes

, Group Vice President and CISO for Albertsons Companies and Vice Chairman of the Board

Chris Van Metre

, ATI Chief Executive Officer and Board Member
About Advanced Technology International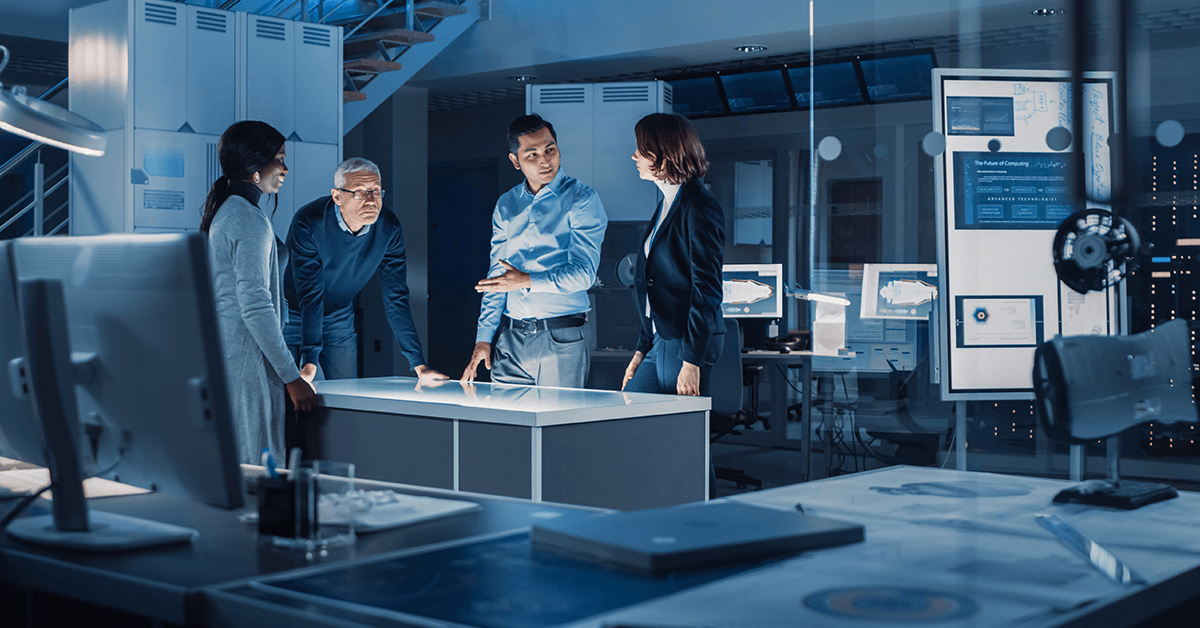 Advanced Technology International's earliest projects focused on supply chain sustainment of legacy weapon parts and systems and the development of interoperability operations that comply with industry standards.
ATI was driven by the market to be ahead of trends when it came to supporting agencies in developing armaments, warfare software solutions, and other defense capabilities for the federal, academia, and enterprise spaces. 
Advanced Technology International: A Leader in R&D Collaboration Efforts
As a pioneer of research and development collaboration efforts, Advanced Technology International has always been bold and forward-thinking about innovating warfighter solutions for the DoD and intelligence community.
Category: Articles
Tags: Advanced Technology International ATI Chad Bryant Chris Van Metre Department of Defense Elaine Sumera Julia Martin Katrina Kenny Keith Sauls Kelly Cusanelli Marty Ryan Matt Laudon Mica Dolan Michelle Crawford Mike Atkinson Mike Johnson Mike Stebbins Paul Dudley Shawn Gore